Editor's note: In the article, Denis provides an overview of popular marketing automation options: sales CRM, CRM with marketing automation features, and sales CRM used with a marketing automation tool. For more substantial guidance and support in selecting your best software option, check our CRM consulting offer.
Let's take a closer look at the three popular ways to revamp marketing processes in a company, depending on its size and marketing maturity level – CRM with marketing automation features, sales CRM and marketing automation tools.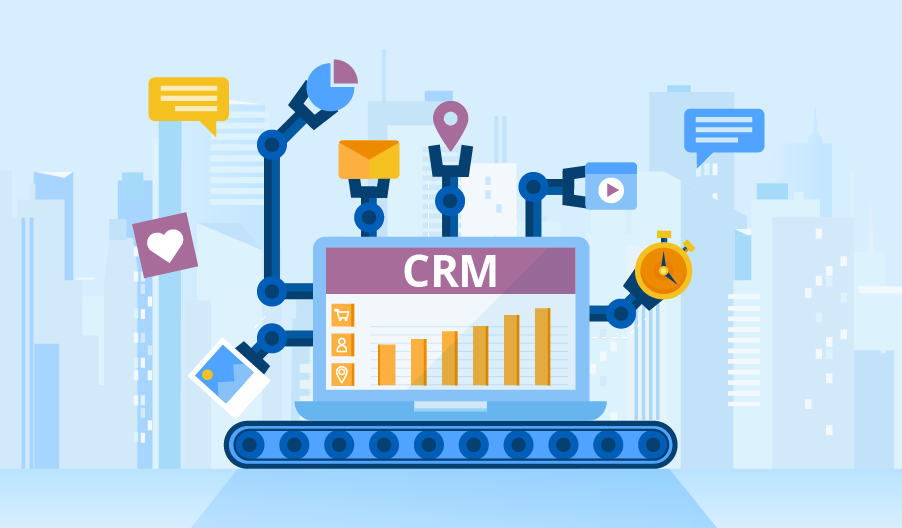 Option

1. Sales CRM
Sales CRMs, like Zendesk and Pipedrive, are unlikely to serve the marketing automation goals, since their goal is to increase an opportunity win-rate and sales revenue. And they do just that with such capabilities as:
Aggregating all customer data in one place and creating an all-round customer view.

Maintaining efficient customer communication via multiple channels.

Making more targeted offers using the history of customer interactions.

Creating a well-structured sales process.

Tracking sales progress and spotting the improvement areas in the sales process.
The functionality of more advanced sales CRMs, like Salesforce Sales Cloud, goes beyond pure sales activities and has basic marketing automation features, like:
Tracking and qualifying new prospects.

Web-to-lead capture for generating leads from website visitors.

Mass email for creating targeted email lists.
Such functionality may be enough for basic prospect management, mass emailing to prospects, and tracking the degree of prospect engagement with your company. Remember, such CRM is a sales-focused solution anyway, and not a dedicated tool to bring outstanding lead generation and conversion results.
Option

2. Sales CRM and a marketing automation tool
If your marketing processes are yet not mature enough (e.g., there are no elaborated customers' personas, or prospect segments for targeted communication), but your needs go beyond basic automation, I suggest opting for separate marketing tools (e.g., Mailchimp for email marketing, Audiense for audience segmentation).
Still, to make this approach winning, you need to ensure the transfer of the lead-related information between marketing and sales departments by integrating a marketing automation tool and sales CRM. However, as my practice shows, such an approach may be insufficient for a full-fledged marketing campaign that involves creating a multichannel experience at every stage of the prospect life cycle.
Option

3. Full-fledged CRM with marketing automation
If your marketing automation needs are ampler than described above, and you already use sales CRM, which can be complemented with a marketing automation product (e.g., Salesforce Marketing Cloud and Microsoft Dynamics 365 Marketing), opting for a full-fledged solution is justified. You'll attract more leads and increase their conversion due to:
Analyzing prospects' online behavior.

Prospect segmentation.

Carrying out targeted marketing campaigns via multiple communication channels (e.g., email, social networks, mobile).

Automating social media advertising.

Monitoring company mentions in social media and adjusting your offering according to them.
The comprehensive functionality of such solutions allows coordinating sales and marketing efforts, build lead-generating multichannel marketing activities, and ensure every lead is tracked, nurtured, and passed to a sales team in a sales-ready state.
A
wrap-up
There's no one-size-fits-all approach when there's a need to pick the most efficient combination of tools for a particular business. The answer to this question will depend on which practices of customer and prospect communication are established in your company, and whether you're satisfied with them. If you need help with identifying which way of marketing automation is your better fit, you are welcome to contact our team to get all your questions answered.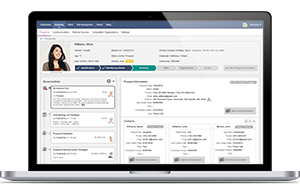 Do you want to manage customer relationships more efficiently? Experienced consultants will help you with CRM software of any complexity.