ServiceNow® Platform Implementation Services
ServiceNow implementation services cover everything from implementation consulting to custom ServiceNow app development and user support. With 15-year ITSM experience and 13-year experience in ServiceNow, ScienceSoft helps companies get the most from ServiceNow solutions for their IT operations.
ScienceSoft will help your company to appreciate the new-found efficiency of business workflows both in IT and across the entire enterprise. And to show you how that will look and feel, we are ready to present you a live demo of your future solution at your earliest convenience.
Our ServiceNow Competencies
13 years of experience in ServiceNow services.
Our proprietary 4-level ServiceNow implementation model.
24 ServiceNow certificates in the team including implementation, application development and system administration specialists.
ITIL-certified experts.
Our Success Stories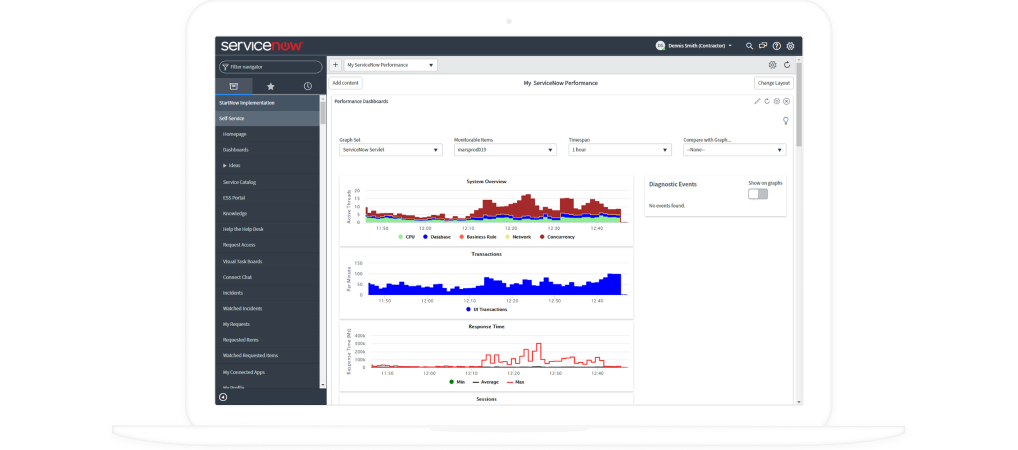 ServiceNow Implementation for a Multinational Confectionery Manufacturer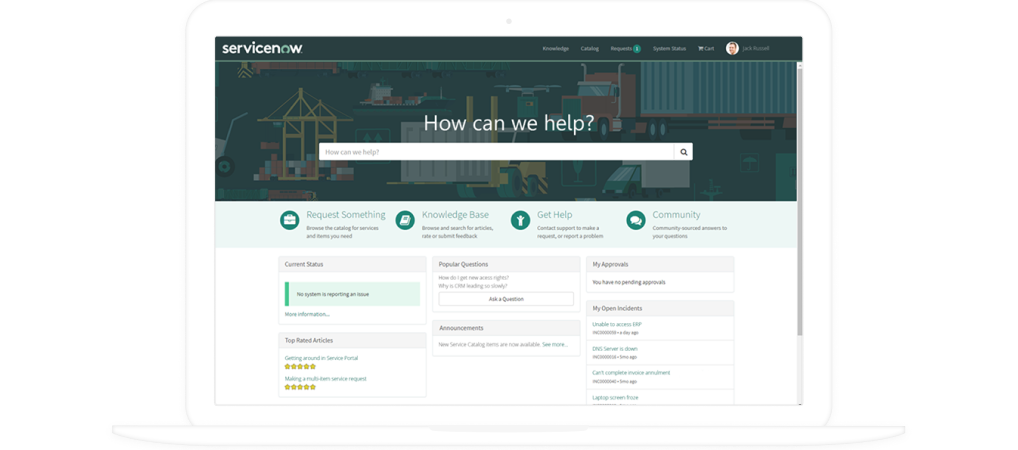 ServiceNow Service Catalog Configuration for a Logistics Enterprise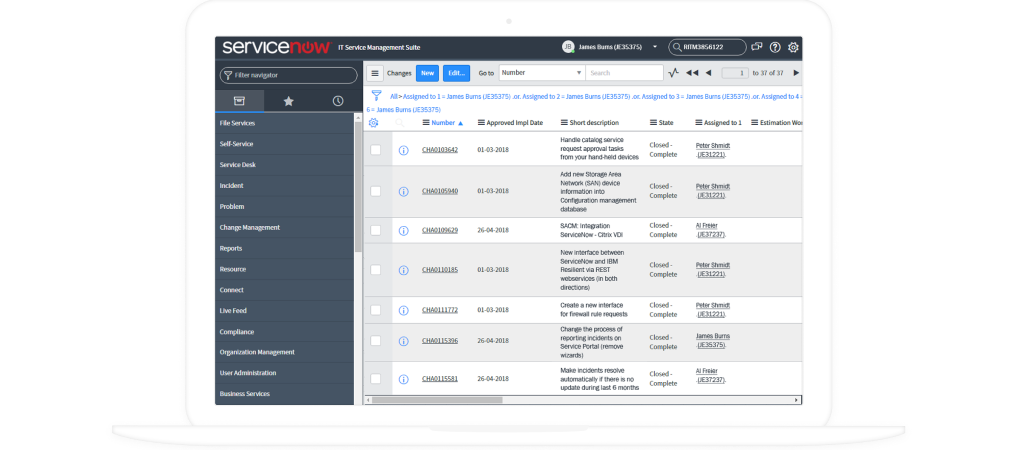 ServiceNow Evolution and Support for a European Bank with 40,000+ Staff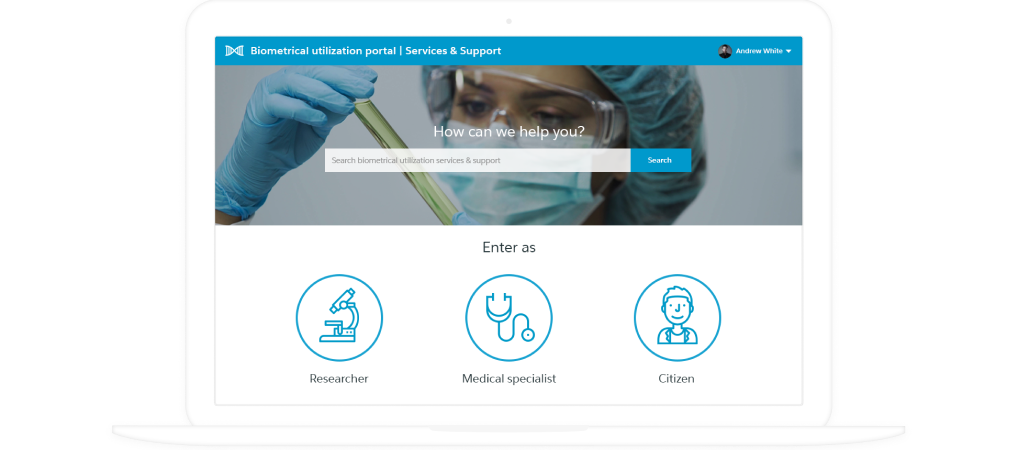 ServiceNow Portal Development for Biomaterial Usage Regulation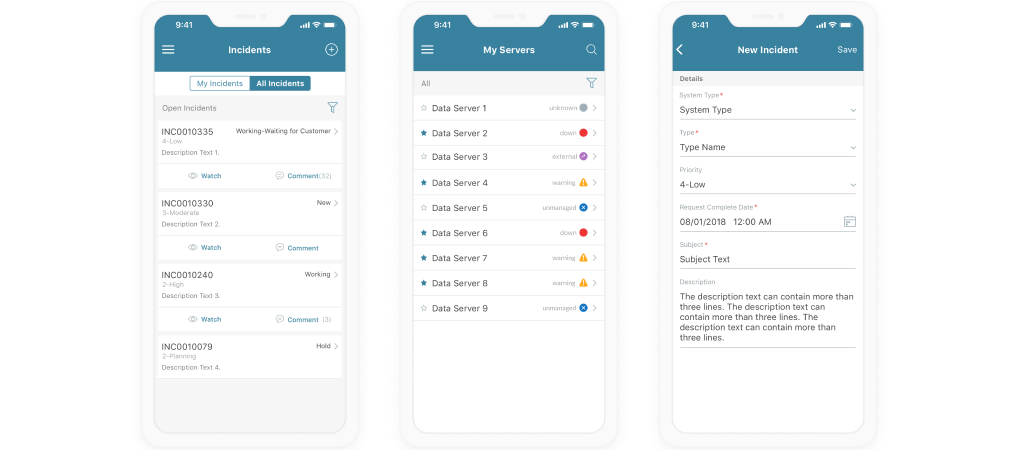 ITSM Mobile App Development with SolarWinds ServiceNow Integration
ServiceNow Products We Work With
We can either implement ServiceNow products from scratch or enhance their functionality in your existing solution.
Our Servic
eNow Implementation Process
Implementation consulting
We can help you set your ServiceNow implementation expectations right from the very beginning by stimulating a better understanding of your implementation needs.
What does it include?
Mapping your requirements to ServiceNow functionality.
Choosing a suitable implementation strategy.
Designing or tuning your IT processes (with your IT leadership involved).
Describing necessary customizations.
Formulating needed integrations.
Defining KPIs and reports for the future solution.
Planning implementation stages.
Developing a user adoption strategy.
Pilot project
To help you and your executives see the benefits of ServiceNow in real life and make sure that they are exactly what you need, ScienceSoft can do a pilot project for you. Such a project can, for example, include three core ITSM processes. And when you're ready for the major implementation project, we set off to implement the required enhancements compiled according to your requirements.
What can it look like?
ITSM pilot project (Incident Management, Service Level Management, Knowledge Management).
The major implementation project:

ITSM Enhancement 1 (Configuration Management, Asset Management).
ITSM Enhancement 2 (Change Management, Problem Management, Request Management).
Configuration and customization
What can it involve?
Configurations presuppose functionality adjustments without any code changes (custom reports, dashboards, custom fields, form layouts, metrics, Service Catalog items, notifications).
Customizations involve code-based functionality changes (back-end and client logic, access configuration, functionality extensions).
Custom ServiceNow app development means creating new standalone ServiceNow apps (e.g., a Software Version Management app or an Agent Gamification app).
Integrations
To ensure high levels of efficiency, you can have your ServiceNow platform integrated with other systems and services you or your partners use.
What systems can we integrate with ServiceNow?
IT infrastructure management (e.g., Active Directory, SCCM,

Identity Manager, LDAP, MID Server, Splunk, Automatic Database Diagnostic Monitor

).
Other ITSM solutions (BMC Helix Remedy, Jira, Zendesk, SolarWinds).
Email (Outlook, Gmail, Yahoo Mail, etc.).
Cloud services (Microsoft Azure, Amazon Web Services).
CRM (Salesforce, Microsoft Dynamics 365, Oracle, SugarCRM, HubSpot, Zoho).
ERP (e.g., NetSuite ERP, Scoro, Sage Intacct, Brightpearl, Workday).
Intranets (based on SharePoint, Confluence, Jive, eXo).
Data analytics (e.g., Sisence, Qlik Sense, Google Analytics).
Instant messaging (Slack, Hangouts, Skype, Yammer, etc.).
Data migration
As part of the implementation process, ScienceSoft imports all the needed data into your new ServiceNow solution. First, we establish what data sources you need to migrate data from. It may be anything from spreadsheets or legacy ITSM tools to external databases, directory services and accounting systems. Then, we validate and reconcile the data, migrate it into your new ServiceNow solution and adapt it to the platform's data model.
User training
We don't only deliver the solution but also hold user training sessions for your employees to avoid user mistakes and get their bearings with the new tool faster. We provide user training before production launch to increase user convenience and stimulate better solution adoption without wasting too much time after launch. Besides, while training, users may share their valuable input about the solution's functionality, which you will still have time to consider and implement before launch.
Production launch
As soon as we finish developing and testing your required ServiceNow functionality, we roll it out into production. Since the overall implementation process can take two forms (all processes delivered at once or parts of the required functionality in iterations), the production launch scope will depend on the implementation approach you choose.
After-launch support
We provide after-launch ServiceNow support (usually, about 2-3 months) to locate and fix all minor malfunctions that can surface after the rollout. And, since user mistakes will be rather common and user knowledge will still be fresh, this service also includes user support to facilitate user adoption.
Evolution and Ongoing Support Services
As time passes, your business needs are bound to change, which is why we also offer evolution and ongoing support services. Besides promptly reacting to your change requests, they encompass:
Challenges We Solve
Apart from minor implementation challenges, such as the need to redo integrations that your legacy system had, there may be a whole network of multi-level interdependent challenges stemming from your choice of ServiceNow implementation strategy.
Given all ServiceNow implementation nuances, ScienceSoft will guide you through every step of this way and advise you on every possible course of action when there's a fork in the road.

<![endif]-->