Online Marketplace Development for a Provider of AI Training Data
Industry
Information Technology
Customer
Our Customer creates and sells data sets to train machine learning models for different AI-powered solutions in the fields of computer vision, speech recognition, natural language processing, and more.
Challenge
The Customer reaches its target clients through different marketing channels and then relies on person-to-person communication to nurture sales. As part of its marketing strategy, the company wanted to boost lead generation and reinforce its digital presence with an online marketplace.
With no in-house development resources, the Customer was looking for an ecommerce consulting and development company proficient in Adobe Commerce to elaborate the whole concept of a marketplace and then get down to its development.
Cooperation
For the project, ScienceSoft assigned a team of a business analyst and Adobe Commerce developers (2 front-end developers and a back-end engineer).
The project started with a consulting stage – we defined the whole set of requirements for the marketplace and its full functionality. Then we analyzed which part of the functionality would be covered by the default capabilities of Adobe Commerce and estimated the customization scope.
ScienceSoft's developers set up and configured an Adobe Commerce app. We built much of the Customer's business-specific functionality via custom coding:
A theme with custom page layouts and styles.
A page builder and 3 custom visual widgets: a text block, a text block with an image and a button, and a banner.
Two types of products – downloadable and virtual. The Customer uses downloadable products for packaged and ready-to-buy data sets and virtual products for made-to-order sets.
Custom filters in the product listing.
A possibility to sell samples of downloadable products. Each product will have 10-20 samples, and companies can buy them to assess data relevance before paying a full price. When the Customer noticed that its clients could return to buy more samples of the same data set, our developers built the logic in a way that each time a new sample is added to the cart, no repeats are possible.
During the development, the Customer was eager to try different ideas, assess their impact and quickly decide if the idea caught on. For example, the Customer was determined to find the best look and feel for its marketplace and tried three different concepts of UI design. Our developers did the programming part to change the interface.
Also, initially the Customer was cautious about converting leads directly from the marketplace as the cost of data sets was rather high ($300-400K). However, we agreed to release the marketplace with a conventional shopping cart for the sake of a quick launch. And when the Customer proved its hypothesis that add-to-cart conversion wouldn't work properly in its case, we replaced an Add to Cart button with a Contact Us form, which helped send interested prospects to the sales team.
Our team followed an Agile approach to support the Customer's experimental mode. We organized the work around sprint planning meetings twice a week and daily quick status checks.
Results
2+ years from the project start, ScienceSoft's developers have launched and continuously fine-tuned an online marketplace that now works successfully for lead generation. Among the leads that the Customer attracts via the marketplace are large US companies that constitute the most promising segment of its target market.
Technologies and Tools
Adobe Commerce Enterprise 2.4.3.
Need help with a similar project?
Drop us a line, and our rep will contact you within 30 minutes to arrange an initial discussion.
More Case Studies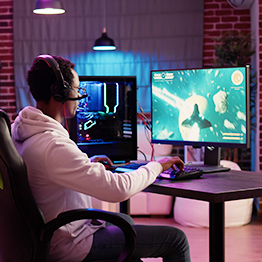 Shopify to Adobe Commerce Migration for a Gaming Webstore
ScienceSoft migrated a gaming online store with 2,000+ products from Shopify to Adobe Commerce and completely revamped its design.
See project details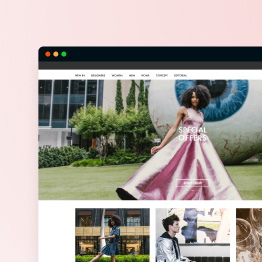 Magento Implementation with Enhanced Product and Content Management for a Fashion Retailer

ScienceSoft has implemented a large-scale project of cross-business integration. Its ecommerce component resulted in the creation of an online store and its integration with Pimcore (a CMS) and Akeneo (a PIM) to meet the Customer's functional requirements.

See project details

<![endif]-->