Magento Implementation with Enhanced Product and Content Management for a Fashion Retailer
Industry
Retail, Consumer Goods
Technologies
Magento, PHP, Pimcore
Customer
The Customer is known in the US for their successful presence in a variety of industries including hospitality, omnichannel fashion retail, sports, and digital media.
Challenge
The Customer was thinking of transforming their ecommerce business. As of the project start, their Magento-powered online presence was limited to an online product catalog. Visitors could view the products there and either contact one of the Customer's brick-and-mortar stores or purchase an item via a third-party online fashion retail platform.
The Customer was looking for Magento implementation services to revamp the solution substantially. To go into details, the Customer required:
An appealing design to conform to the luxury level they maintained.
A handy page editor that didn't call for programming skills to work with.
Product information centralized for online and brick-and-mortar stores.
A possibility to run a blog and announce in-store events on the website.
Solution
ScienceSoft's team started the project with UX research of the existing website. This allowed the team to come up with a user-friendly web store. They managed to strike a balance between keeping to minimalistic and clean design and making the website informative. As for customer data protection, the team ensured that the web store complied with US data protection laws and industry guidelines for online merchants.
For the technical part of the solution, ScienceSoft offered to complement Magento 2 with a Product Information Management (PIM) system and a Content Management System (CMS).
Akeneo was chosen as a PIM system for the project. It allowed for efficient product management across the Customer's sales channels. The team integrated Akeneo with the Customer's cloud Point of Sale (POS) system and the Magento back end. As a result, the product flow looked the following way:
A product was uploaded to the POS system and exported to Akeneo.
In Akeneo, product managers categorized it and enriched by adding attributes (e.g. size, color, description) and media files (e.g., images, video).
They exported the product to a Magento catalog, and it appeared on the website.
To achieve the best shopping experience, ScienceSoft's team foresaw a possibility to show the whole product catalog on the website while letting visitors know that some products were available in the Customer's brick-and-mortar stores only. Depending on the configured setting in Akeneo, buyers would either see a Buy button or a Contact to Buy button on the website.
Having analyzed Customer's expectations of content management, the team decided that it wouldn't suffice to rely on Magento built-in capabilities. Having combined the ecommerce power of Magento and the content management power of Pimcore (a CMS), they fully met the Customer's requirement of a convenient and feature-rich editing tool. Pimcore would serve to manage non-catalog content including blog posts, event announcements, support pages, and more.
ScienceSoft customized Pimcore for the Customer's business. The team created necessary editables (templates of content blocks) so that content managers would further fill them in with real content.
To make sure that the Customer was able to leverage the rich functionality they got, ScienceSoft conducted user training explaining the role of each solution component.
Results
The Customer fully appreciated the tailor-made solution that covered all their requirements. Now, they have Magento fully responsible for ecommerce tasks, Akeneo serving as a central depository for product information for different sales channels, and Pimcore allowing for easy creation of diverse non-catalog content. The integrated systems work in sync.
What buyers see is a classy and sleek online store that is easy to navigate and pleasant to shop in.
For a truly coherent customer experience across the Customer's sales channels, ScienceSoft then integrated them with a CRM system.
Technologies and Tools
Magento Commerce 2.2, Pimcore 5.1.3, Akeneo EE 2.3.7, PHP.
Need help with a similar project?
Drop us a line, and our rep will contact you within 30 minutes to arrange an initial discussion.
More Case Studies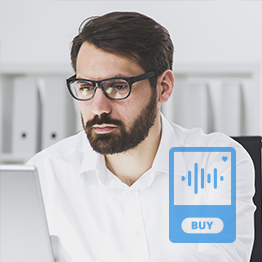 Online Marketplace Development for a Provider of AI Training Data
ScienceSoft launched an online marketplace for a seller of AI training data sets and helped them evolve it into a profitable lead generation channel.
See project details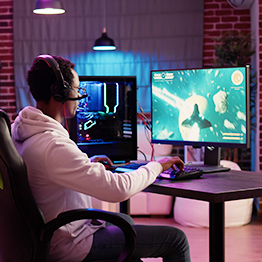 Shopify to Adobe Commerce Migration for a Gaming Webstore

ScienceSoft migrated a gaming online store with 2,000+ products from Shopify to Adobe Commerce and completely revamped its design.

See project details

<![endif]-->