Digital Process Automation Software
Key Capabilities, Platforms, Investments and ROI
In IT since 1989, ScienceSoft provides all-encompassing digitalization consultancy and implementation of digital process automation software.
Digital Process Automation Software: the Gist
Digital process automation (DPA) tool enables quick automation of one-time and recurrent business processes (e.g., employee onboarding, invoice approval), without big customization efforts. IT teams and even business users can make DPA solutions meet their specific business needs by using low-code development capabilities. DPA software can be integrated with almost any software: enterprise systems (e.g., ERP, CRM, HRMS, CMS, ITSM), file management, collaboration, e-signature software, email services, and more.
The DPA market is projected to grow at a CAGR of 13% as compared to 2019 and reach $16.12 billion by 2025.
DPA Tool Use Cases
Industry-specific
Appointments scheduling.
Patient admission.
Patient records management.
Regulatory compliance audit.
Customer onboarding.
Bank account opening.
Credit approval.
New product approval.
Equipment maintenance request processing.
New matter intake.
Claims creation and approval.
Client billing.
Legal discovery.
Applicant tracking.
Employee onboarding.
Employee training and development
Employee request management.
Employee performance review.
Payroll management.
AP review and processing.
Expense management.
Vendor onboarding.
Purchase request approval.
Ordering goods or services.
Invoice approval.
Lead conversion.
Claims processing.
Pricing calculation.
Quote approval.
Lead nurturing (e.g., from social media).
Customer journey mapping.
Ticketing.
IT asset management.
Digital Process Automation Software: Key Features
Based on ScienceSoft's experience in software development, ScienceSoft's consultants can define key features of DPA software.
Success Factors of DPA Software
With 34 years in IT, ScienceSoft's consultants have defined a set of factors, which if covered, help maximize ROI of DPA software.
that defines what technologies are used for digital automation of business processes, how they are used and how they complement each other in an enterprise's digital environment.
Ability to handle complex enterprise-level processes
Intuitive drag-and-drop UI
to easily construct and visualize business processes.
to enable 24/7 managing of business workflows to prevent process delays and ensure high process productivity.
with enterprise systems (e.g., ERP, CRM, HRMS, CMS, ITSM) and other software to create a connected automation environment.
Success Story by ScienceSoft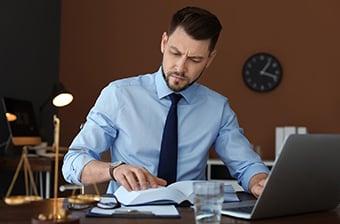 Document Approval Workflow for a Law Firm
A custom SharePoint approval workflow consisting of two parts: the primary workflow and the additional workflow for documents with the amount bigger than established.
The workflow integration with a financial management system.
DPA Software: Investments and ROI
Digital process automation software offers ROI from 190% to 390%. The payback period is usually up to 6 months but depending on the implementation scope, it can be up to 12-13 months. DPA implementation costs will vary depending on the chosen platform, the number of employees, an organization's digital maturity, automation scope, the complexity of processes to be automated, the enterprise systems involved, and other factors. For example, according to Forrester Total Economic Impact study for Bizagi, the implementation costs of a DPA solution for a global financial services organization with $5 billion in revenue and 30,000 employees is $275,000.
process error rate

faster business processes

business process costs
Top DPA Platforms
ScienceSoft recommends using the following DPA platforms that offer rich workflow management features and allow automating business processes of any complexity quickly and easily.
SharePoint
Best for
Automation of document management processes like document approval and signature collection.
Description
SharePoint offers 5 built-in types of workflows that help streamline collaboration on documents and project management due to automation of collecting signatures, feedback, or approvals for documents and tracking the current status of project tasks.
Users: Citizen developers.
Rating: 4/5 by G2.
Pricing
$12.50 - $57 user/month (including Office apps).
Microsoft Power Automate
Best for
Automating repetitive or rules-based tasks like vacation approvals.
Description
Microsoft Power Automate helps create and manage simple and complex workflows across multiple services or applications to synchronize files, get notifications, collect data, and more.
Users: Citizen developers and business users.
Rating: 4.6/5 by G2.
Pricing
Starts at $15 user/month.
Appian
Best for
Automation of complex business processes and custom app development.
Description
Due to its low-code capabilities, Appian enables quick creation of business process management apps and automation of complex workflows that connect multiple enterprise systems. Appian helps organizations increase productivity, improve customer experience, ensure regulatory compliance, and more.
Users: Professional developers.
Rating: 4.5/5 by G2.
Pricing
Starts at $70 user/month, free version is available.
Pega
Best for
RPA-powered automation of repetitive tasks and app integration.
Description
Pega combines robotic process automation and business process management in a single platform and helps organizations automate business processes with bots to increase employee productivity.
Users: Nontechnical business users and citizen developers.
Rating: 4.2/5 by G2.
Pricing
Starts at $90 user/month, free trial is available.
DPA Software Implementation by ScienceSo

ft

With 34 years in IT, ScienceSoft offers consultancy and implementation of DPA solutions to ensure business connectivity and streamline business orchestration in your company.
Analyzing your organization's business processes.
Helping design a digital transformation strategy for your business processes and a governance model for your digital environment.
Prioritizing features for your DPA solution based on your digital process automation needs.
Choosing a suitable DPA platform.
Elaborating on DPA integration roadmap (e.g., enterprise systems, data sources).
Drawing a DPA project plan.
Elaborating a user adoption strategy for a new DPA solution.
Go for consulting
DPA software implementation
Analyzing your organization's business processes and suggest how to optimize them via DPA software.
Translating business needs into technical requirements for a DPA solution.
Implementation of a DPA solution.
DPA integration with enterprise systems (e.g., ERP, CRM, HRMS, CMS, ITSM) and data sources (email services, databases, etc.).
Quality assurance and post-implementation support of a DPA solution.
User adoption and training.
Go for implementation
About ScienceSoft

ScienceSoft is a global IT consulting and software development company headquartered in McKinney, Texas. We help enterprises design, build, and operate digital process automation solutions to increase the efficiency of business processes and accelerate digital transformation. Being ISO 9001- and ISO 27001-certified, we rely on a mature quality management system and guarantee cooperation with us does not pose any risks to our customers' data security. If you're interested in introducing digital process automation in your company, you're welcome to request DPA consulting or implementation by ScienceSoft.

<![endif]--> <![endif]--> <![endif]-->