Spring has become the favorite season of the year for the entire SharePoint community. On May 16, 2017, during the SharePoint Virtual Summit, Microsoft announced a whole bunch of inspiring stats and upcoming updates for SharePoint and Office 365 – just like last May during The Future of SharePoint event.
With 90% growth in active users of SharePoint and One Drive and 100 mln users of Office 365, it looks like both apps, as well as the entire suite, are flourishing. Apart from that, Microsoft is apparently raising their expectations on the SharePoint's role in an organization and extending its capabilities to penetrate into every single business process.
So let's summarize the news and see if SharePoint has real chances to become more valuable for businesses.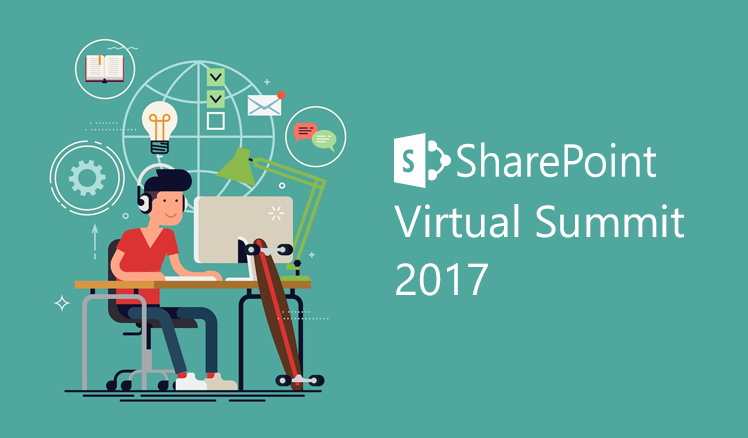 ​
Collaboration gets more diversified with SharePoint communication sites
Everyone knows SharePoint team sites that power teams' daily activities. To add other collaboration options, Microsoft announced the arrival of communication sites by the end of 2017. What's the difference? Well, all in all, both sites follow the same goal – make employee collaboration sleek and dynamic. But while team sites are responsible for hosting collaboration of limited teams, communication sites are to connect employees throughout the entire organization. It means that, for example, news published on a communication site will be available to all users having access to this site both on desktops and mobile devices.
Simplified customization and responsive design are two great benefits of communication sites. Users will decide on page layout and web parts, thus creating a communication site that fits their needs best. We should admit, easier SharePoint customization is an important step in the history of the platform that is often blamed for heavy development work required to bring a new feature or an attractive design.
Collaboration becomes more consistent through deeper integration of Office 365 apps
SharePoint team sites and the announced communication sites aren't the only way to collaborate in Office 365. Depending on their needs, users can also choose Office 365 groups (Outlook or Yammer groups) and Microsoft Teams that are generally available since March 2017. To add SharePoint capabilities to these collaboration tools, Microsoft offers to integrate them.
During the Summit, 3 major updates were announced. They have brought the following capabilities:
To connect existing SharePoint team sites to Office 365 Groups and enrich them with the shared conversations, calendar and Planner features.
To add SharePoint pages as tabs in Microsoft Teams, which is the next Microsoft's improvement after users were enabled to add tabs for SharePoint document libraries in Teams.
To embed Yammer conversations into SharePoint communication sites so that users could follow their activities in both Yammer and SharePoint.
On the one hand, wider integration capabilities let organizations, teams and communities of practice choose their optimal collaboration way. On the other hand, integrated tools make collaboration more consistent and solid, which helps to prevent collaboration gaps.
A more detailed information on the integration of Office 365 apps will be shared at Microsoft Ignite on September 25-27 in Orlando, FL. So stay tuned.
Workflows circulate smoother with Microsoft Flows and Power Apps
SharePoint powered with Microsoft Flow and PowerApps is to simplify workflows and allow employees to perform daily tasks faster. Here we have two major updates:
Since this summer, users will be able to build custom SharePoint forms created with PowerApps in a SharePoint list or library instead of dealing with default ones. For example, during the presentation, Microsoft's team demonstrated how to create a custom purchase request in just a few seconds using new SharePoint forms.
SharePoint libraries get built-in approval flows powered by Microsoft Flow. Using approval flows, employees will be able to send any document coupled with a custom message for approval. As for the approval itself, it can be made directly from an email.
Document management becomes more controlled and secure
SharePoint and OneDrive are the most powerful tandem of the Office 365 suite so far. That's why SharePoint users always welcome the advance of OneDrive, as it facilitates the tasks related to document management. So what's new in this field?
First of all, users will get OneDrive Files On-Demand that enables them to work with all files in Office 365 directly from File Explorer. It means that users won't have to download files to start working on them.
Secondly, users can share their files directly from File Explorer on Windows and Finder on Mac or send a link to a file to the employees both inside and outside the organization. A great advantage is that now users can define a specific period of time for the link to be active, as well as manage permissions they have granted.
Thirdly, users will be able to keep working on the documents on their mobile devices even if they don't have an internet connection owing to OneDrive Offline Folders. All changes made to the files in the offline mode will be automatically updated when an internet connection is established.
Organizational knowledge is more transparent with Microsoft Graph
Harnessing collective knowledge is now one of the key goals of Office 365. Microsoft approaches this challenge with a personalized search that unites machine learning and artificial intelligence from Microsoft Graph, thus bringing together processes, content, and people and making them easily searchable and reachable. Although search alone can't solve all the knowledge management challenges, more powerful search capabilities are very helpful for employees that can successfully find the needed information, be it located in particular files, sites, news or employees' cards.
SharePoint to become your permanent working assistant
During the Summit, Naomi Moneypenny, Microsoft's Senior Product Marketing Manager for SharePoint & Yammer, expressed an important idea: "SharePoint solutions have been used for years to communicate to employees, today they are to be used to communicate with employees."
Such a tiny difference in prepositions actually transforms SharePoint from an occasional mediator into a business-critical solution. Since communication with employees should be continuous, it has to be supported with a technological solution constantly, regardless of employees' location, devices, and even internet connection. With all the introduced features and updates, SharePoint has now much more chances to really become this solution and a potent driving force for diverse businesses.
And what do you think about the announced updates? What features, in your opinion, are the most important and promising? You are welcome to share your thoughts in the comments below.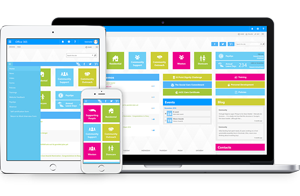 Do you face any SharePoint or Office 365 challenges? We are always ready to help and share our hands-on expertise with you.