SharePoint is going through considerable changes. While SharePoint 2007 and 2010 are close to the end of support, business users are getting used to SharePoint 2016 and grow more excited about SharePoint Online and Office 365 in general. In this context, both the tech community and business users try to keep balance in a real whirlpool of updates and new features offered by Microsoft.
No wonder that the true picture of SharePoint and Office 365 usage is gradually departing from the initial predictions. The latest Great Collab365 Survey Report 2017, recently issued by the Colab365 community, revealed several surprising facts about it. Let's look at 4 of them and analyze what they mean for SharePoint owners and services providers.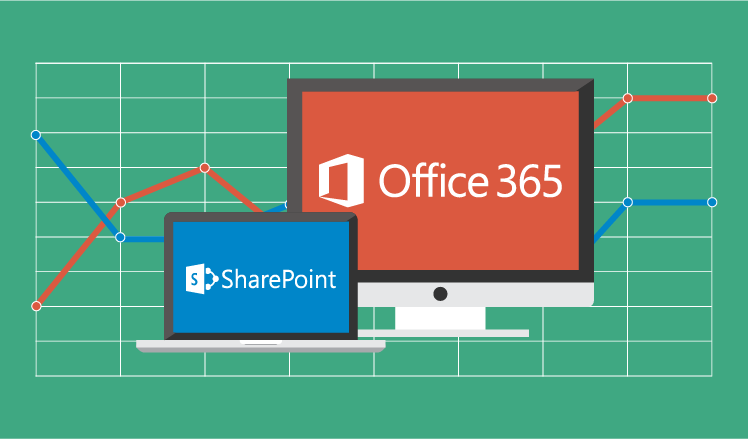 Hybrid SharePoint jars with expectations
The SharePoint hybrid deployment model was rarely under the spotlight until SharePoint Online started to gain momentum. Since many just can't afford a sharp migration to the cloud, hybrid SharePoint was expected to become a life buoy: while keeping their on-premises deployments (say, for sensitive content management), companies were offered to entrust certain activities, most often team collaboration, to the cloud.
But what's in reality? 44% of respondents say they will never adopt the hybrid approach, which is 20% up from the estimated. This could mean that hybrid SharePoint is rather challenging than beneficial to adopt. Time-consuming setups, complex management and support of two environments, as well as half-baked user experience are among frequent drawbacks.
However, let's not write off hybrid SharePoint once and for all. It is still the model to consider if companies plan its management and support thoroughly. To add more, Microsoft keeps improving SharePoint's hybrid capabilities: a better hybrid search, easier setup, hybrid team sites and other features came together with the launch of SharePoint 2016.
Online beats on-premises
In 2016, SharePoint Online showed an impressive growth, but it still lagged behind the platform's on-premises versions. In the first quarter of 2017, however, SharePoint Online took a well-deserved leadership. The report states that while 62.93% of polled respondents stay loyal to SharePoint 2013, 66.98% of users rely on SharePoint Online heavily. Other SharePoint versions show much more modest results: 28.66% for SharePoint 2010, 18.69% for SharePoint 2016 and 9.03% for SharePoint 2007.
Although the global stats can look a bit different, the major trend is pretty clear: SharePoint Online advances at breakneck speed. Obviously, this SharePoint model coupled with the capabilities of Office 365 became a great alternative for companies that struggled with their on-premises solutions. It can be even suggested that SharePoint Online will attract new business users, especially among those who didn't want to adopt the platform due to required investments, including hardware expenses, architecture design, licensing and administration.
Office 365 entered a favorable period
The report claims that almost 60% of organizations already use Office 365, while 30% are planning to move to the cloud in the next 3-4 years. It means that by 2020, almost 90% of organizations will be using Office 365. This is pretty logical taking into account that Microsoft literally stuffs Office 365 with new features that make content management and collaboration easier and more dynamic. Not to mention Microsoft Teams officially launched on March 14 that now take up a daring challenge to smash their number-one collaboration rival Slack.
At the same time, 10% of organizations state they will never move to the cloud from their on-premises SharePoint solutions, which does sound strange in today's cloud-driven reality. There can be several logical reasons to ignore the cloud, though: it can be inappropriate for storing and sharing sensitive data, as well as for hosting deeply customized solutions or solutions integrated with other on-premises enterprise systems.
SharePoint expands in external collaboration
Collaboration is the king among SharePoint's capabilities, which is proved once again with over 86% of respondents using SharePoint sites for collaboration purposes. At the same time, more than 50% of the survey respondents said they use SharePoint for external collaboration, while project management activities got the same percentage, which is almost 2 times higher than for contract management or social usage.
This is definitely a positive trend that proves at least two facts. On the one hand, organizations matured in managing their external and project-related collaboration, so they understand how much quality collaboration means for fruitful partnerships and successful project management. On the other hand, this also proves SharePoint's reliability in supporting secure and continuous collaboration.
What it all means for businesses and providers
The revealed trends will shape the SharePoint and Office 365 landscape in the coming months and even years, and they already impact both business users and SharePoint service vendors.
As for business users, they are to go with the tide and decide on the future of their SharePoint solutions. For example, it's high time for owners of SharePoint 2007 and 2010 to plan migration activities since both versions will be soon discontinued. It's also reasonable to consider a feasible strategy for adopting SharePoint Online or Office 365 as they offer important features and solutions that can energize internal and external collaboration along with facilitating project and content management.
As for service providers, it is a tense period for them to check out their SharePoint consulting and development skills. As so many companies change their SharePoint deployment models and development strategies, it's just crucial to understand what each new piece of functionality brings to end users, adapt quickly to each customer's unique demands and leverage those SharePoint strengths that will help companies to be more effective in their everyday activities.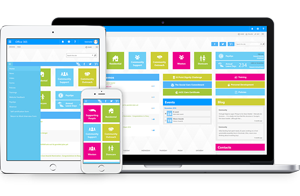 Do you face any SharePoint or Office 365 challenges? We are always ready to help and share our hands-on expertise with you.