Editor's note: Here, Boris introduces the concept of IoT in the automotive industry, explains its benefits, and reviews the types of IoT solutions that drive the industry forward. If you're interested in using advanced techs to help your automotive business thrive, don't hesitate to contact our Internet of Things (IoT) team.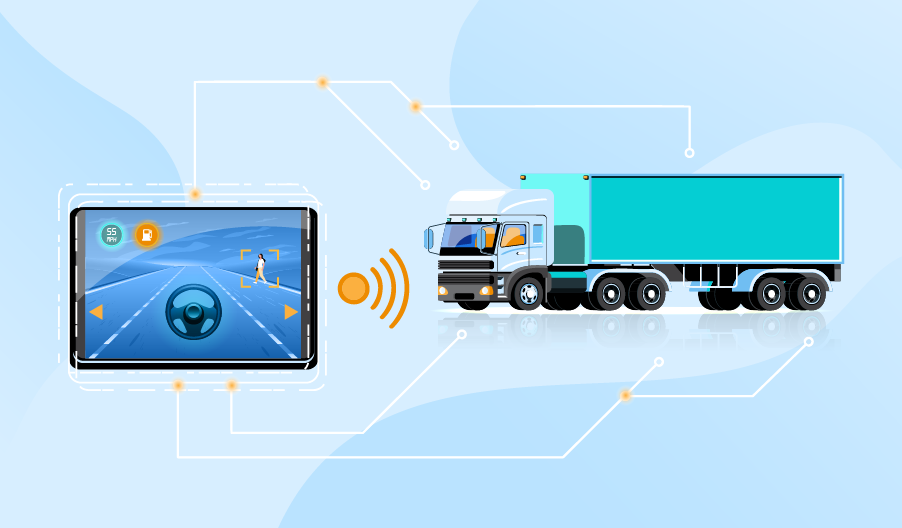 Automotive IoT refers to a complex system of devices (e.g., sensors, cameras, GPS trackers) that are connected to the cloud and provide real-time data that enables optimization of the car manufacturing process as well as more efficient transport management. IoT solutions turn vehicles into smart means of transportation that leverage predictive maintenance, direct car-to-car interaction, AI-powered driving assistance, and other advanced features to offer enhanced road safety and driving efficiency to individuals and businesses alike. Car manufacturers also use IoT to automate production processes, reduce the likelihood of human error, and enhance quality control.
Benefits of using IoT in the automotive industry
Clear picture of the manufacturing floor. Industrial IoT solutions are able to collect massive amounts of data at production sites. Real-time processing and analysis of such data helps car manufacturers improve the understanding of and optimize the entire production process, introduce higher safety standards, and reduce losses. If you want to see how industrial IoT solutions work in practice, check out ScienceSoft's interactive smart factory demo.
Enhanced in-vehicle experience. Users can now enjoy a range of in-vehicle infotainment systems, navigation solutions, telematics, driver assistance systems, etc. that add comfort and efficiency to car ownership.
Safer roads for drivers and pedestrians. IoT-enabled safety systems such as object recognition, pedestrian and lane detection, automatic braking systems, etc. offer driving assistance to reduce human errors and make vehicles safer for everyone.
Remote access to vehicle info. Users can easily get relevant information about their cars, such as fuel level or location in a parking lot, remotely via a mobile app, which saves time and enhances driver experience.
Improved car maintenance. The data collected from IoT sensors installed in vehicles can be analyzed to detect pre-failure car conditions, prompting users to take preventive measures in order to avoid malfunctions and reduce the cost of car maintenance.
How IoT advances the automotive industry
Fleet management & telematics. IoT enriches fleet management with new advanced functionality, making it more cost-efficient and reducing the need for manual operations. The IoT devices integrated into vehicles collect real-time data about vehicle speed, location, load, fuel consumption, driver behavior, etc. Gaining insights from this data with the help of IoT analytics solutions, fleet management operators can automatically calculate the most optimal routes, monitor the driving habits of their employees, screen vehicle performance, and leverage predictive maintenance to avoid business disruptions. For instance, DHL launched its DHL SmarTrucking solution that uses IoT sensors to gather real-time fleet data like location, weather, traffic, etc. for more efficient fleet scheduling and route optimization.
Connected cars. Integrated IoT sensors help connect cars and enable vehicle-to-vehicle (V2V) interaction. Cars can share relevant information like location, route, speed, etc. This feature helps prevent accidents and makes roads safer. In case of emergency, drivers of other cars in close proximity may be notified to take preventive measures or slow down their car. V2V connection also helps emergency vehicles navigate through traffic.
Predictive maintenance. IoT solutions constantly monitor vehicle condition to predict potential issues. IoT sensors gather real-time data on fuel consumption, engine temperature, fluid levels, run time, etc. This data is then analyzed to detect pre-failure conditions and alert the driver in advance. This approach to maintenance, compared to traditional scheduled check-ups, can help avoid unnecessary expenses and save time and efforts while also helping prevent vehicle breakdowns.
IoT-enabled in-vehicle infotainment systems provide services like music streaming, navigation, voice assistance, hands-free calling, etc. Volvo developed its Sensus Connect infotainment system with cloud-based services such as improved navigation with 3D maps, free map updates, an option to send destination instructions remotely, etc. to help connect their cars to the wider web and simplify car ownership.
Semi-autonomous vehicles can take partial control of driving, braking, parking, or lane changing. IoT solutions and integrated in-vehicle cameras help smart vehicles calculate the safest and most efficient course of action to provide driving assistance and reduce the likelihood of road accidents.
Technology steering the automotive industry to new heights
With introduction of IoT, the automotive industry has entered a new era: Internet of Things is changing the way we interact with our vehicles. This advanced technology has already made cars smarter, safer, and more interconnected. It helps save time and money, enhances driving experience and maintenance efficiency. ScienceSoft's IoT engineers can help your business reap the benefits of automotive IoT — if you want to learn how, just let us know.
See what we offer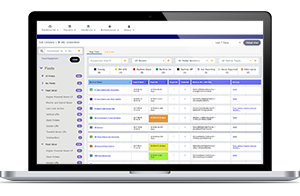 Industrial IoT (IIoT) solutions by ScienceSoft
Are you starting an industrial digital transformation and looking for a reliable and cost-effective IIoT solution? Check out our offer!