Our Approach
ScienceSoft offers a full range of BI consulting services that help our customers make informed decisions. Our team is ready to handle any analytical challenges that our customers face: advanced analytics, reporting, dashboarding and more. No matter the project, business needs and requirements of the customer always make its core.
We have a long-term experience in rendering business intelligence services always keeping up with the latest trends. Proud to be a Microsoft Power BI partner, we are always up-to-date with new technologies thanks to the knowledge shared within the partner network.
Our Business Intelligence Demo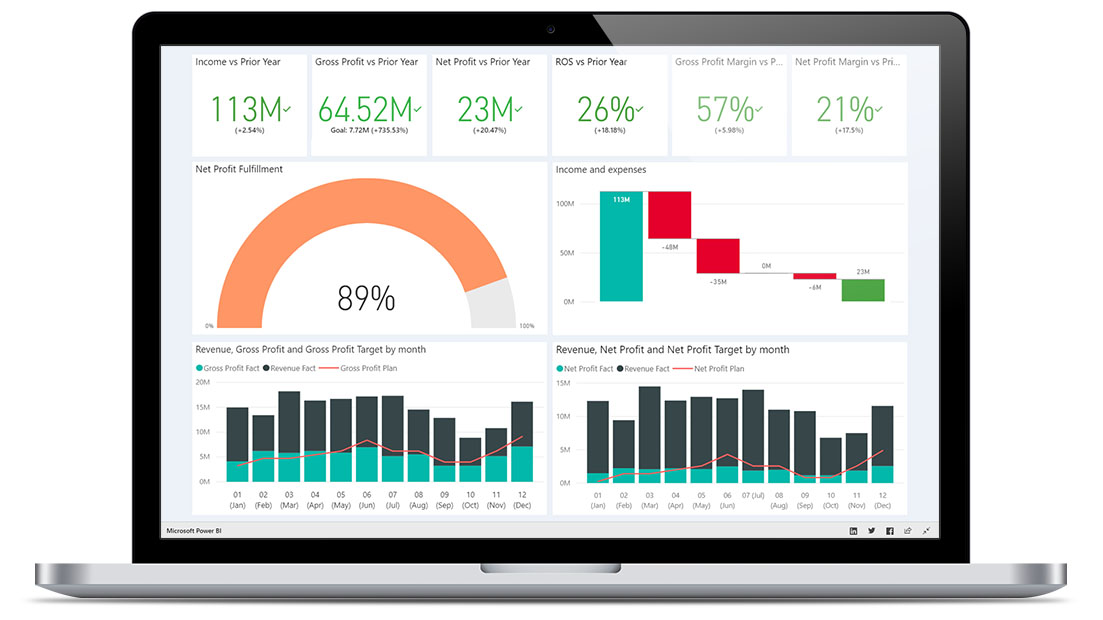 Try out
Reasons to Choose ScienceSoft among Microsoft BI Partners
Considering a BI Solution Tailored to Your Business? Contact Us!
Share your ideas with us and we will deliver a BI solution that suits your business needs best. If you are not sure where to start – start with contacting us. Our BI consultants will specify your requirements and recommend on how to proceed.