If your Salesforce solution doesn't fully address your needs in sales, customer service or marketing, you may obtain the lacking functionality with a ready-made app on AppExchange, a Salesforce proprietary marketplace with over 3,400 applications. Alternatively, you can resort to Salesforce app development services. Although an AppExchange app is an easy way to get the required functionality in a few clicks, a custom Salesforce app often turns out to be a better option.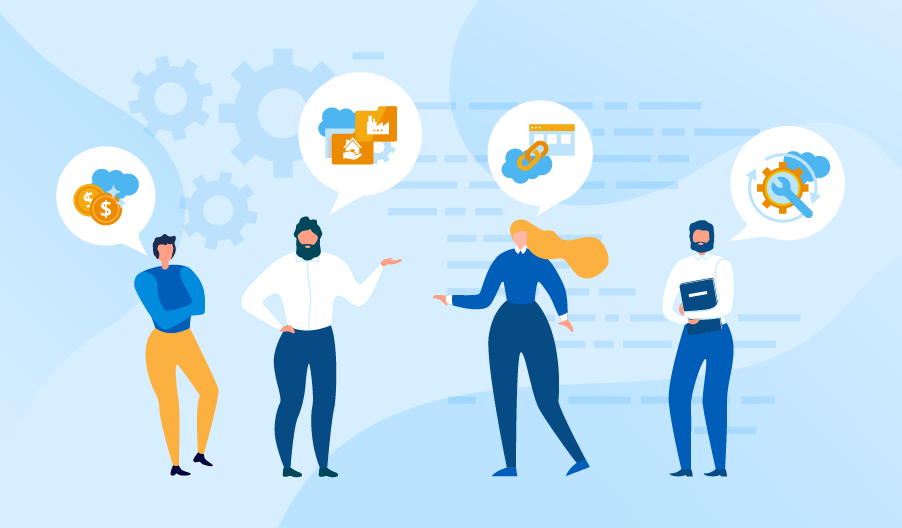 Salesforce custom app: the main benefits
Relying on my CRM development experience, I have singled out 4 major reasons to opt for a Salesforce custom app developed on demand rather than buying an app on AppExchange.
1. Getting by with a limited budget
Building a custom app may be more cost-effective than purchasing one on AppExchange in case you have a lot of Salesforce users and a restricted budget for customization. The thing is, the majority of AppExchange apps require monthly subscription fees, with the total sum depending on the number of users. In case of a custom app's development, you make a one-time payment for the development, testing and deployment, and the amount of payment doesn't depend on the number of the app's potential users. Thus, making your choice from the cost perspective, compare your subscription fee with the cost of a Salesforce developers' and test engineers' one-time work.
2. Fully covering complex and industry-specific business processes
A custom app created with all your process peculiarities in mind is a better option in case you need to reflect some industry-specific processes in your Salesforce solution, like insurance claims management of insurances companies or financial management of a governmental institution. AppExchange apps, in their turn, can help to add just universal functionality like the one that allows customers to sign contracts sent from Salesforce in their inbox.
3. Integrating Salesforce with niche software products
You may need a custom integration app to perform a specific integration like connecting your Salesforce solution to an online platform for designing marketing materials and getting access to them from Salesforce. As for AppExchange, it has a number of ready-made integration applications only for connecting your Salesforce solution to widely used third-party systems (say, SharePoint DMS or Microsoft Outlook).
4. Further customizing an app
Opting to create a custom Salesforce app brings freedom to tailor your application in the future, for instance, due to a growing number of the app's users or a possible business process change. As for an AppExchange app, you have no guarantee that its vendor allows any modification.
Salesforce custom app development: an alternative
If you need to fully address specific needs in sales, customer service or marketing, you may consider using a similar platform – Dynamics 365. The platform allows creating custom apps for making calculations, automatic lead scoring, one-click quote generation, and more. What's more, Dynamics 365 subscription is cheaper than Salesforce subscription, especially if you already use some other Dynamics 365 products. If you're interested in developing custom apps based on this platform, you're welcome to explore our Dynamics 365 customization services.
A wrap-up
If you're looking for an app made exclusively for your business, which is both highly customizable and cost-effective, then obtaining it through custom Salesforce app development will be your best choice. To make your custom Salesforce app a good investment, consider your business process complexity and industry specifics the app is to reflect, your needs in the app's customization and integration.
A Salesforce partner with 11 years of experience, we can provide a custom Salesforce app for your internal use or listing it on AppExchange.