Editor's note: Oleg provides an overview of Microsoft Dynamics 365 Supply Chain Management, outlines its major features, and describes the key business advantages of this solution. If you want to upgrade your SCM software with advanced functionality, consider ScienceSoft's Microsoft Dynamics 365 services. We are ready to help you set up, customize, and fine-tune a tailored Dynamics 365 solution.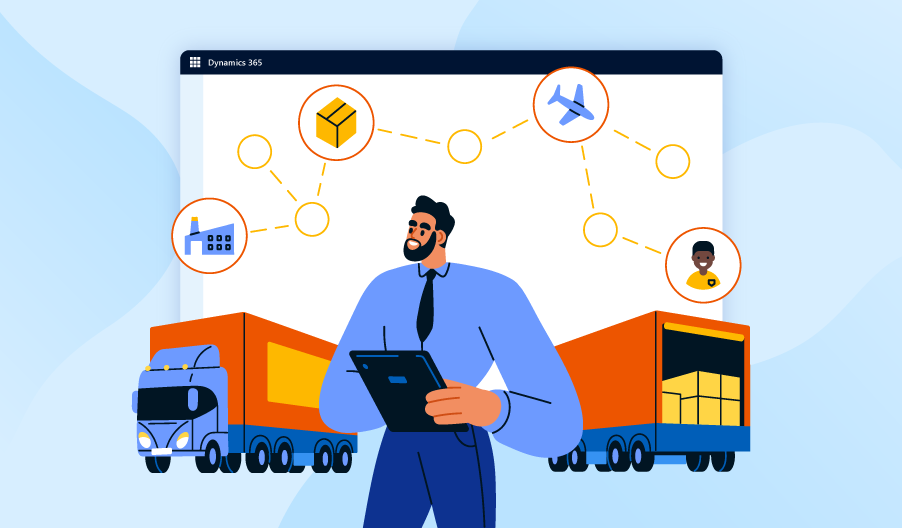 Supply Chain Management (SCM) is an enterprise-scale product in Microsoft's Dynamics 365 suite for manufacturers, retailers, and distributors that provides a 360-degree view and control of supply chain processes. The solution offers a wide range of capabilities supported by advanced technologies such as AI, IoT, machine learning, and mixed reality. SCM helps build a smart and resilient supply chain by supporting unified, responsive operations across the supply chain and providing real-time intelligent insights into every supply chain transaction. It can be easily synched with Dynamics 365 Finance and Commerce, which cover the accounting and financial aspects of supply chain operations.
Capabilities of Dynamics 365 Supply Chain Management
Product information management is based on a centralized and structured approach to managing product data. A product repository is created and maintained to identify, register, and categorize every item purchased, stored, distributed, manufactured, or sold.
Forecasting. Demand forecasts are generated by using predictive models. Dynamics 365 SCM uses advanced analytics of historical data and machine learning to define patterns, apply them to future situations, and produce accurate forecasts that can be used to optimize supply chain operations.
Procurement. Dynamics 365 SCM offers procure-to-pay capabilities. It streamlines procurement processes by providing means to manage contracts, collaborate with suppliers, and monitor delivery performance.
Inventory and warehousing. Dynamics 365 SCM provides end-to-end visibility into warehouse operations and inventory, helping to effectively manage warehouse capacity, material consumption, and finished goods movement. It uses ML-powered optimization to avoid under- and overstocking and improve warehouse utilization.
Manufacturing. Dynamics 365 SCM offers the advantage of automation and easy integration with IoT systems to support all kinds of manufacturing processes (e.g., discrete, lean, process, and mixed-mode manufacturing). It also optimizes capacity planning by combining demand forecasting and real-time flexible resource management to ensure that manufacturing operations run smoothly.
Asset management. Dynamics 365 SCM helps keep a close eye on valuable assets by tracking and monitoring their location and status, identifying maintenance needs, and scheduling maintenance tasks. The solution supports all kinds of asset maintenance (reactive, preventive, and predictive) with predictive analytics and the capabilities of integrated IoT.
Distribution. Dynamics 365 SCM can combine different shipping types (e.g., FTL, LTL, PTL) and transportation modes (road, rail, air, or sea) and optimize shipments by calculating the fastest and the most cost-effective routes to deliver goods.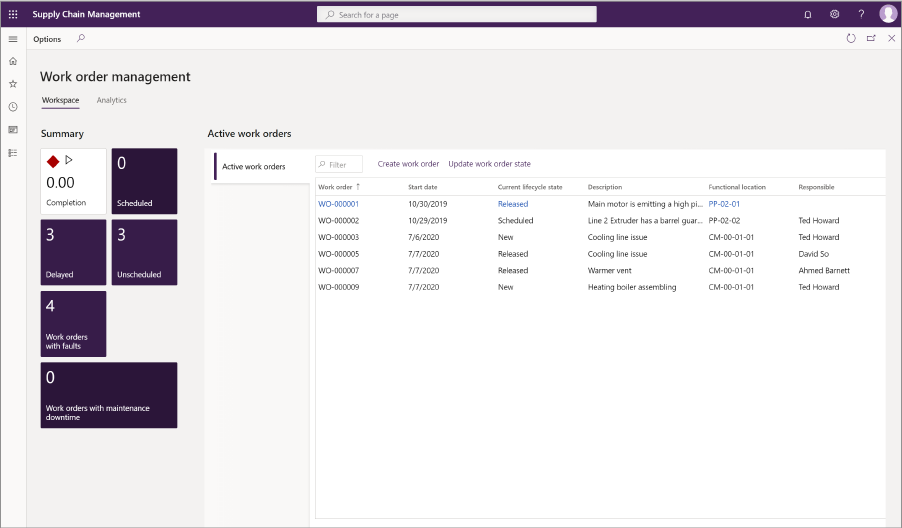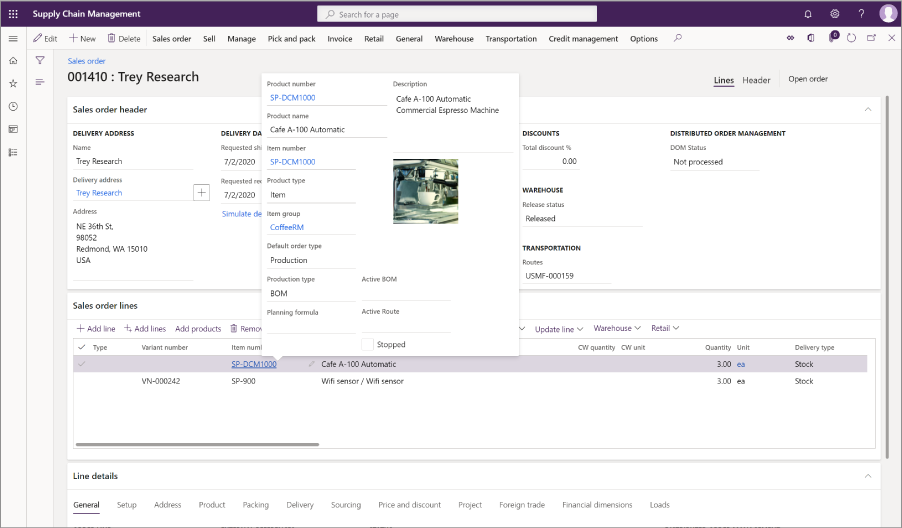 | | |
| --- | --- |
| | Since 2008, ScienceSoft provides full-cycle consulting, implementation, and support services to help businesses in 30+ industries leverage full power of Microsoft Dynamics. We keep up with the latest tech trends and focus on IoT- and AI-powered automation to help our customers transform their SCM processes with robust, yet easy-to-handle solutions based on Dynamics 365. |
How Dynamics 365 Supply Chain Management Will Advance Your Business
All-in-one solution. Dynamics 365 SCM unifies data flows and operations across all supply chain stages, different geographies, and time zones to offer seamless management of the entire supply chain.
Enhanced supply chain visibility. Big data, IoT, AI\ML, and other advanced techs supported by Dynamics 365 SCM help track and monitor every item, transaction, and process to ensure transparency and provide deep insight into what's going on in the supply chain. Given the extent of technological advancement, it is possible to build a connected facility with Dynamics 365 SCM to leverage smart shop floor processes and operations.
Automation of routine supply chain processes such as order and invoice processing, cost accounting, transportation route planning, etc. helps improve operational performance, reduce production costs, and boost productivity.
Maximized asset uptime and performance are ensured by IoT-driven breakdown identification, efficient maintenance scheduling, and various types of maintenance supported by Dynamics 365 SCM. Further integration with Dynamics 365 Guides offers the advantage of mixed reality with step-by-step instructions to guide technicians in asset maintenance tasks.
Improved space and resource utilization. With machine learning and AI-driven analytics, warehousing and logistics processes are streamlined and optimized to adjust the stock levels to the current needs and keep track of available stock at all times.
Workforce optimization. With a full view of supply chain processes, predictive insights, and ML capabilities you can make informed decisions and provide intelligent guidance to your employees to enhance their efficiency and productivity.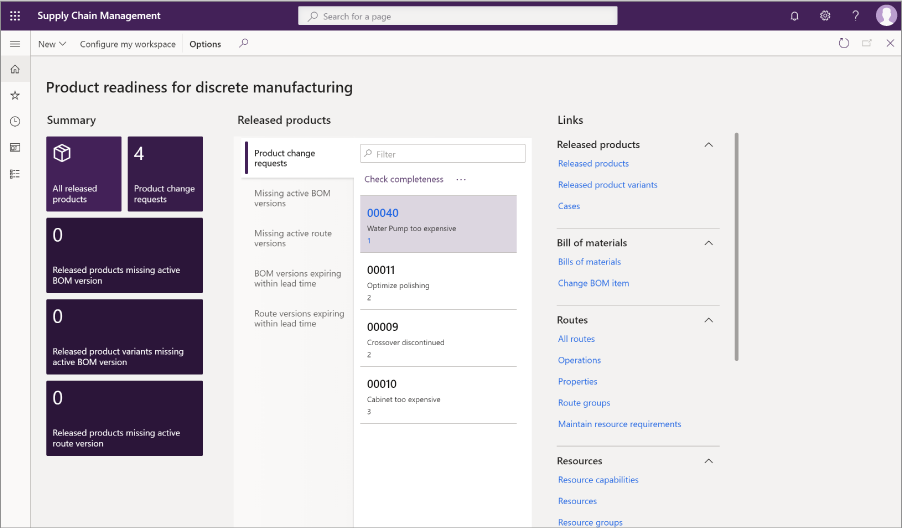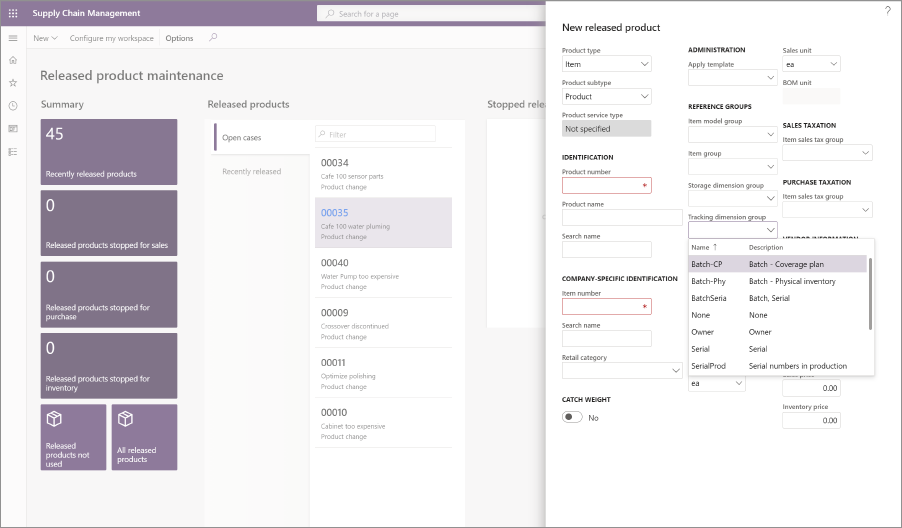 Build an Agile and Resilient Supply Chain with Dynamics 365 Supply Chain Management
Dynamics 365 Supply Chain Management helps businesses make their supply chain operations more transparent, manageable, efficient, and resilient. With ScienceSoft, you can leverage all these advantages and more by creating a one-of-a-kind SCM system tailored to your unique business needs. Our experts can develop, implement, and support a robust Dynamics 365 solution that combines any number of advanced modules to cover all your business operations. Do not hesitate to reach out to ScienceSoft's team for more information.
Are you planning to implement Microsoft Dynamics 365 or experiencing troubles with your existing solution? Our experts are ready to address your challenge.