Editor's note: Andrew explains how CRM customization works and why businesses should consider going for it. If you have trouble customizing your CRM or just want to get more out of your CRM software, check ScienceSoft's offering in CRM customization services.
Most CRM solutions give you enough power out of the box to handle all typical use-case scenarios. But customization opens up ways to drive much more value out of your CRM tool by tailoring it to your specific needs. To help you understand how customized CRM software can help you accomplish your business goals, I've outlined some of the commonly available CRM customization opportunities, as well as the benefits you can expect to obtain by utilizing them.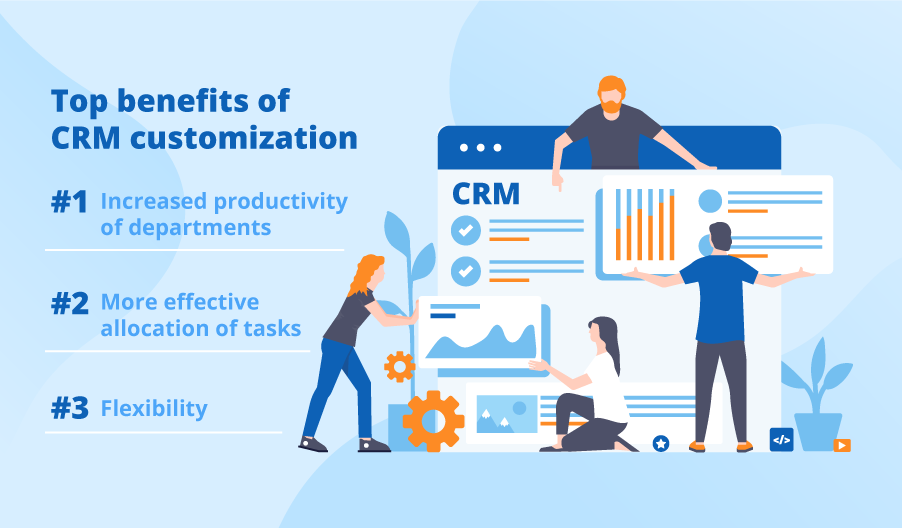 The CRM components I describe below are mainly based on ones from Microsoft Dynamics 365, but all major CRMs, such as Salesforce and HubSpot, provide similar customization opportunities.
A CRM entity is a piece of information encapsulated as an object. The purpose of such objects is to represent prospects, leads, customers, and other entities you can interact with as a business. By defining custom entities, you can develop specific strategies for handling customers based on their position within a sales funnel.
You can further customize entities through fields. Most predefined CRM entities come with a default set of fields, such as name, email address, etc. Removing unnecessary fields and adding custom ones will allow you to classify your customers more efficiently.
Entities and fields are placeholders for information about your customers. And the way to provide this information is through forms. CRM forms typically allow you to enter text, select items from a drop-down menu, tick checkboxes and toggle different options. By customizing forms, you can change input methods and make forms names more intuitive.
Forms can also be customized in terms of accessibility. You can create custom forms with different options for sales reps, marketers, customer service agents, etc. For instance, while a sales rep needs an option to specify the value of an order a client placed, a customer service agent benefits from a form tailored to track an issue that induced a customer to reach out.
Forms allow CRM users to provide input, while dashboards and views are used for getting an insightful output. They are a form of data visualization, and they provide users with the information they need to be effective in their day-to-day activities.
Views can be customized in terms of the kind of data they display and the ways to manipulate this data, such as sorting and highlighting. Dashboards customization revolves around displaying on a user interface the necessary functions to perform a certain kind of task.
A CRM workflow is a group of actions typically performed in a sequence. Rather than going through menus manually and selecting each action to perform, you can encapsulate them in a custom workflow.
Workflows and workflow actions can be automatically executed according to custom-defined rules. For instance, you can define the action of sending an email, set a time-based or trigger-based condition for when it gets sent, and create a follow-up action based on its outcome.
CRM customization can increase productivity within your sales, customer service, and marketing departments. It happens due to the automation of your specific tasks and, as a result, reduced time to perform data entry, customer segmentation, and other activities.
CRM customization enables you to compartmentalize your operations effectively. It reduces the cases of overlapping activities when CRM users work on the same tasks and are unaware of that.
CRM customization allows you to get a solution that will support your unique business processes. This means your CRM solution will adapt to your business specifics, not the other way round.
Get more out of your CRM
CRM software comes with powerful features that every business can benefit from. And if you want to take things a step further and make CRM a part of your growth strategy, you can leverage CRM customization capabilities to achieve even better business outcomes. If you're just getting started with CRM customization or have stumbled on the way, reach out to ScienceSoft's team to make your CRM fully meet your business needs.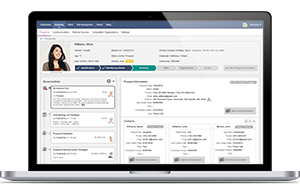 Do you want to manage customer relationships more efficiently? Experienced consultants will help you with CRM software of any complexity.