Editor's Note: Oleg explains why you should consider custom CRM if you are looking for an efficient and customizable solution and reveals how to build a CRM solution tailored to your business needs. And if you consider building a CRM solution, ScienceSoft's CRM software development offer is at your service.
In my practice, I've rarely seen a company satisfied with CRM functionality out-of-the-box. Surely, the CRM market offers solutions for businesses of every size and domain that provide multiple perks, such as unified customer data available across sales, marketing and support departments, general workflow automation (e.g., customer journeys), advanced sales, marketing and customer support analytics, and many others. Yet, this general CRM functionality, even when configured, may not be sufficient for your business processes. In such a case, I recommend getting custom CRM that fully complies with your business needs via either deep customization of a platform-based CRM solution or CRM software development from scratch. Below, I describe the specifics of both options and dive deeper into the development process of custom CRM solutions.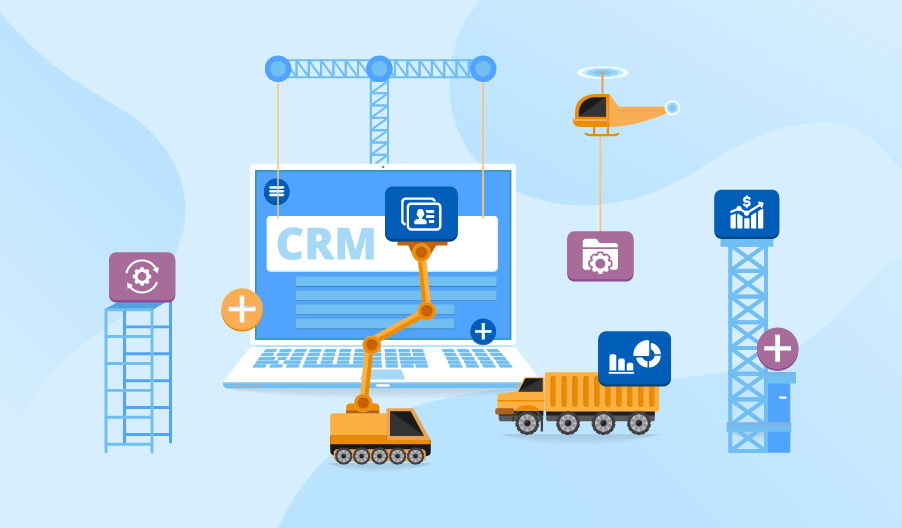 I believe you should decide on which option to pursue depending on your needs for CRM's functionality, development time and cost.
Functionality
While choosing to deeply customize a platform-based solution, you get default features to work with and tailor them to match your business processes. Still, you're likely to end up with some unneeded functionality that may come with your license of choice.
In contrast, custom development from scratch focuses on bringing only tailored functionality. Depending on the development method you turn to (for example, with agile development), you may introduce changes to CRM functionality during the development process and get the newly required functionality as soon as possible or enhance the already delivered solution with specific modules. A good example of such capabilities can be seen in a project we did for a telecom company.
Development time
With customized platform-based solutions, the main benefit is quicker implementation compared to CRM development from scratch. Even if you pursue full custom development iteratively, the core functionality is likely to be delivered later (in 1-2 months) compared to a deeply customized counterpart (1-2 weeks from a project's start).
Cost
It all comes down to how feasible you want your CRM to be. In general, deep customization would cost you less to implement, but if you build your own CRM, unique custom features delivered via CRM development from scratch can potentially bring you more ROI. It is possible due to the fact that CRM would address your needs more directly, and there would be no recurrent licensing fees.
1. Make a clear list of business needs you seek to meet with DIY CRM. This step is important to map your needs to CRM functionality, decide on the right feature set and avoid overspending. Just to name a few functionality examples, ScienceSoft's customers often require advanced lead and opportunity scoring to combat a low conversion rate with the help of additional insights.
2. Define core functionality and form an implementation plan. I recommend starting with asking your sales, marketing and customer service teams about their desired functionality from the list of features you've set on. Based on your employee feedback, you can shape the implementation plan accordingly to prioritize the most needed features.
3. Measure the implementation success. The largest success factor is user adoption, as new software is nothing if it's not used by your staff. My tip to back up CRM success is to create comprehensive training sessions and then motivate users with a positive example of the best performing people across your departments using new CRM software and proving its value.
As for insights on how CRM affects your business, I recommend introducing a proper KPI system. For example, it can include the number of conversions, customer satisfaction rate, etc. If you see improvement when analyzing your CRM's KPI, then it definitely works.
I'm convinced that to make the best of custom development, you should consider feasibility over the development costs. Thus, with the iterative approach to development and the right implemented features, your CRM can bring up to 300% ROI due to the time saved by automation. If you're looking to build a custom CRM and considering between deep customization and custom development, our team is always willing to help you choose the most feasible option.
With 12 years in CRM, ScienceSoft is ready to improve your business efficiency with the full cycle of custom CRM development services from business analysis to support and evolution.