Computer-Aided Facilities Management Software: Key Features, Integrations, Success Factors, and Costs
With 34-year experience in software development, ScienceSoft advises on, develops, and supports custom and platform-based computer-aided facilities management solutions.
Computer-Aided Facilities Management Software: Summary
Computer-aided facilities management* (CAFM) software helps plan and optimize the use of company's infrastructure and assets, reduce maintenance costs, etc. CAFM systems integrate with ERP, CAD, BIM, and more. The cost of CAFM implementation for a midsize company varies from $200,000 to $500,000.
* – "Integrated workplace management system (IWMS)" is another term for referring to the same functionality. (Gartner, IBM, etc.)
Features That Make Up an Efficient CAFM System
Each real-life use case for CAFM software is unique, so solution functionality should be elaborated on and tailored to the client's business specifics accordingly. Here, ScienceSoft has outlined a comprehensive feature set of CAFM software that accommodates the majority of real-life use cases.
Core functionality
Facility asset management
Registering facility-related assets (lighting, HVAC, plumbing systems), IT-related assets (computers, printers, etc.), office equipment, furniture, lab equipment, and more with barcodes and asset/equipment tags.
Centralized asset/equipment data (location, stock, condition, reservations, utilization, etc.) storage.
Monitoring asset/equipment locations with 2D floor plans.
Managing asset/equipment inventory levels with manual and automated (via reorder triggers) purchase order creation.
Asset utilization analysis to devise optimal asset/equipment utilization scenarios and reservation practices, define optimal asset/equipment locations, plan asset/equipment displacement, etc.
Facility maintenance management
Centralized storage of facility maintenance data (maintenance history, schedules, and maintenance costs, inspection checklists, etc.).
Sensor-based monitoring of facility utilization and condition.
Automated triggering of facilities maintenance tasks based on condition data collected with meters (temperature, vibration, dumpsters' fill levels, etc.).
Automated work orders generation (from help desk tickets, preventive maintenance schedules, triggered by sensors) and prioritization based on issue criticality, resource availability, the request date, etc.
Monitoring routine maintenance, repairs and preventive maintenance operations to define the average ticket resolution time, resources involved, etc.
Creating facility inspection and maintenance routes and schedules based on facility degradation analysis, maintenance history, resource availability, etc.
Creating facilities inspection checklists (for lighting, plumbing, electrical, etc. inspections).
Optimizing facility inspection, corrective and preventive facility maintenance strategies based on facilities maintenance history, facility utilization analysis, work order analysis, etc.
Space and move management
Interactive dashboards to access space allocation and occupancy data (facility floor plans, asset/equipment locations, space occupancy by departments/companies, seating assignments, space schedules, etc.).
Real-time space utilization monitoring (vacancy/occupancy of buildings, conference rooms, desks, etc.).
Keeping track of move schedules and costs, move requests and approvals.
Generating move lists and move plans with corresponding data on business units and personnel
Space utilization planning (office space planning including layout design, creating/updating optimal seating assignments and furniture/equipment placements, shop floor planning, etc.).
What-if scenario modeling to define the best office/shop floor configuration, enhance room scheduling and visit management, etc.
Sustainability and energy management
Real-time monitoring of energy and water consumption (for separate floors or assets/equipment) across single or multiple facilities.
Power, heating, water utilization analysis to identify consumption trends and patterns, diagnose specific areas of wasted energy, and devise optimal resource reduction scenarios.
Monitoring waste production (including CO2 emissions) across facilities.
Waste production analysis to develop waste management strategies.
Self-service user portal (for employees, visitors, tenants, etc.)
Creating tickets for facility maintenance and repair tasks (fixing a lamp, preparing equipment for a conference room, cleaning the dining area, etc.), reserving facility assets/equipment, making move requests, etc.
Automated emails and notifications with ticket status updates to facilities users and facilities managers.
User satisfaction and service quality analysis.
Specialized functionality
Capital project management
A centralized database to import, store and search for documents related to capital projects (contracts, engineering plans, CAD drawings, construction phase schedules, regulatory certification and permits, etc.).
Contract lifecycle management (creating, executing, tracking, updating and reporting on all types of contracts).
Bid and vendor management (storing vendor data, soliciting bids from vendors, creating purchase orders, etc.).
Capital project financial planning, risk assessment, and payment.
Tracking capital project expenditures.
Storing lease information in a central repository for managing multiple leases, rents, tenures, etc.
Tracking key lease dates (sign date, start date, expiration date, and termination date) and tenancy terms.
Financial management of lease payments.
Analysis of costs and efficiency of lease activities.
Pre-built and custom reporting on leasing pipelines, rent schedules, occupancy costs, rent obligations, space utilization, lease expirations, etc.
Budget planning of lease activities.
Maintaining compliance with accounting standards (IFRS, FASB standards).
Important CAFM Integrations to Set Up
ScienceSoft recommends integrating CAFM software with relevant corporate solutions to streamline facilities planning and control and eliminate double data entry across disparate systems. Essential integrations include:
Enterprise resource planning (ERP) software: to enable sharing facilities-related data (facilities utilization, facilities maintenance needs, space utilization planning, etc.) with the company's Finance/Procurement/Sales/etc. departments.
CAD (Computer Aided Design) tools: CAD tools can use real-time CAFM data (space occupancy, asset/equipment placement, etc.) to build relevant 2D and 3D facility floor plans accessible right in a CAFM system. Such floor plans assist facility managers in layout planning, occupation planning, move scenarios modeling, as well as preparing facility inspection and maintenance routes, etc.
Building Information Modeling (BIM) software: when loaded to the CAFM system, information from BIM software (geographical details about a building, wall/roof/windows systems, heating/ventilation/cooling equipment, etc.) helps facility managers make sound strategic decisions about space usage, floor planning, equipment/asset maintenance, energy consumption, etc. Automatic loading of CAFM data about maintainability problems or other facility issues to BIM software helps prevent similar issues in future construction projects.
Human resources information system: by automatic transfer of CAFM data on floor planning, space usage, employees' seating assignments, etc. to HRIS, an HR team may predict the lack of space for employees to work or observe social distancing and consider alternative workspace models (hot-desking or hoteling), implement scheduling changes, introduce the work-from-home model, etc. Loading HR data (number of employees, employees' schedules, etc.) to the CAFM system helps plan facilities occupancy, workplace setup and cleanup, catering, etc.
Workforce management software: the bidirectional data exchange between CAFM (e.g., routine and sensor-triggered facility maintenance activities, move requests, etc.) and workforce management systems (employee schedules, workforce competencies, employee attendance) enhances labor shift scheduling and task management, payroll management, etc.
Building management software (BMS): real-time data captured from sensors installed on HVAC, lighting, systems etc. gets loaded from BMS to CAFM software so that facility managers can monitor energy consumption and carbon footprint and develop practices and strategies to reduce them.
What Determines CAFM Solution Success
ScienceSoft's consultants have defined important factors that should be covered to maximize value and cost-efficiency of CAFM software.
Rich visualization and self-service analytics capabilities
To present the discovered analytics insights via interactive dashboards and engaging graphics, enable data input and analysis with self-service data management displays, etc.
To enable CAFM software compatibility with employed business systems for end-to-end facility management (BIM, CAD, HRIS, etc.).
Data security capabilities
To protect facility data stored in CAFM software with end-to-end data encryption, data backup, access permissions assigned to user groups or individual users, etc.
EAM Software Implementation: Success Stories by ScienceSoft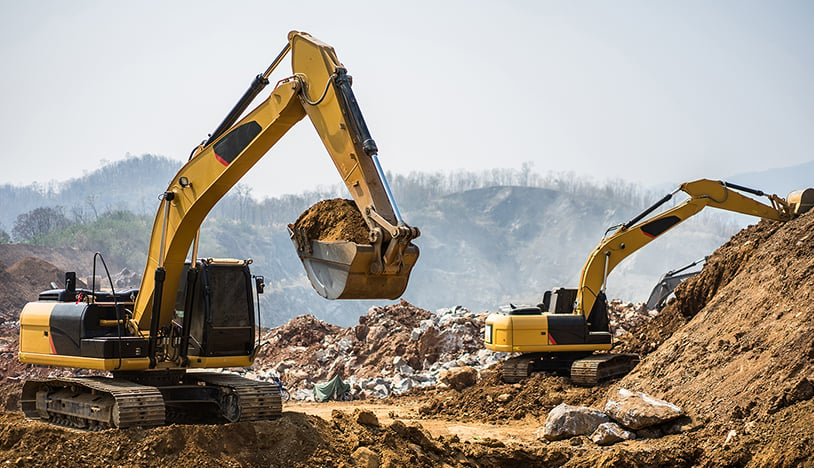 Fleet Maintenance Software
Real-time role-based dashboards to monitor and control fleet.
Automatic inspection/availability checklists for each equipment type.
Push notifications for critical events.
Automatic maintenance remainders and maintenance completion reports.
Customer's benefit: increased efficiency and reduce downtime of fleet maintenance, minimized risk of human error, simplified compliance.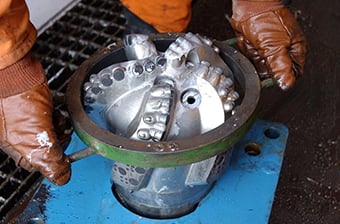 Defect Recognition Software for an Oil Drilling Equipment Manufacturer
Optimized drilling equipment condition monitoring.
Timely detection of emerging drill bit defects with ML and visual recognition algorithms.
ML-based recommendations on an optimal date for drill bit replacement and maintenance.
Customer's benefit: minimized downtime and decreased costs of equipment maintenance.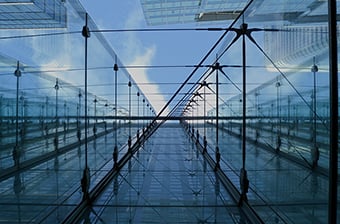 An IoT Solution for Construction Health Monitoring
Real-time monitoring of essential construction health parameters with sensors installed on the key elements of a building.
Automated notifications for operators on a sensor failure or a construction defect.
Customer's benefit: streamlined technical control and increased safety of constructions and complex engineering objects.
| | |
| --- | --- |
| | |
| | A custom CAFM solution for a midsized business takes from 6 months to 2+ years to develop. The costs of such a solution range from $200K to $500K. |
| | |
Factors that determine the CAFM implementation cost are:
The number of facilities covered and their complexity.
Facility management scope defined by the number of workflows, automation requirements, reports and dashboards, etc.
The number and complexity of software systems to be integrated with CAFM software.
According to the Research and Markets report, CAFM systems may provide the following benefits:
improved workspace management due to real-time visibility into space utilization and occupancy.

energy consumption improvement due to monitoring and reducing energy usage and carbon footprint.

reduced facility maintenance costs due to automated maintenance scheduling.

improved facility usage efficiency due to careful analysis of facilities performance and space allocation and ML-based facility usage planning.
When Custom CAFM Software Is Your Best Choice
ScienceSoft recommends custom CAFM software development if your company needs:
100% integration with the existing range of business-critical software, including legacy software.
Full compatibility with your specific facilities management objectives (AI-based analytics for scenario modelling and forecasting, custom visualization, etc.).
Cost-effective evolution to meet newly arising specific business needs (e.g., adding new functional modules in case of facility portfolio growth).
Computer-Aided Facilities Management Implementation
With 34-year expertise in software development, ScienceSoft advises on and implements tailored CAFM solutions to help companies manage the life cycles of their facilities.
Facilities management needs analysis.
CAFM solution conceptualization.
(for platform-based solutions) Comparison of CAFM platforms to choose an optimal one, laying out its customization scope.
(for custom solutions) Outlining the CAFM solution architecture and tech stack.
CAFM solution implementation planning (risk management planning, defining KPIs for measuring CAFM software quality, etc.).
Planning out CAFM software integration with required software (ERP, BIM, BMS, etc.).
Go for CAFM consulting
CAFM software implementation
Facilities management needs analysis and elicitation of CAFM software requirements.
CAFM solution conceptualization.
(for custom solutions) CAFM software architecture design.
CAFM software development/customization.
CAFM software integration with third-party systems (BIM, BMS, accounting software, etc.).
CAFM software quality assurance.
User training.
After-launch support and optimization.
Go for CAFM implementation
About ScienceSoft

ScienceSoft is an IT consulting and software development company headquartered in McKinney, Texas. We provide consulting assistance and develop custom CAFM software to help companies maximize facilities utilization, cut operational costs, and optimize the use of workplace resources. Being ISO 9001 and ISO 27001 certified, we render software development services relying on a mature quality management system and guarantee cooperation with us does not pose any risks to our customers' data security.

<![endif]-->