<![endif]-->
<![endif]-->
Corporate Discounts Add-In for SharePoint and SharePoint Online
What is Corporate Discounts?
Make your corporate discount program even more effective by bringing it to your SharePoint intranet with the help of the Corporate Discounts add-in. The add-in allows putting together all your discount partners and the offered discounts in one user-friendly app part on a SharePoint page. Using the add-in, employees will be able to have all the available corporate discounts at their fingertips and use them more actively.
How to Get the Add-In?
You can download Corporate Discounts from the Office Store for $33.99.
Corporate Discounts Properties
The Corporate Discounts add-in contains the following properties:
Discount partner
Discount value
A detailed description of discounted products or services
Discount category. Note: The add-in allows managing discount categories by setting their colors
Website of a discount partner
Related files (avatars, themes)
Contact information about a discount partner, including their address, phone and location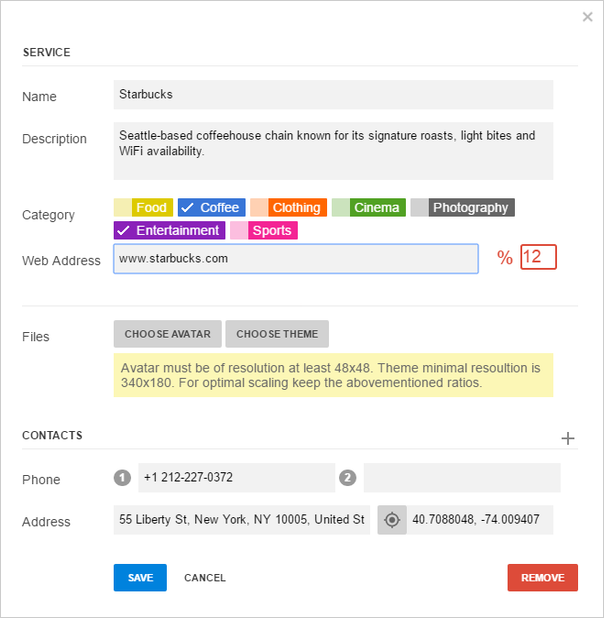 How Does It Look like?
The add-in shows discounts in the List and Map modes.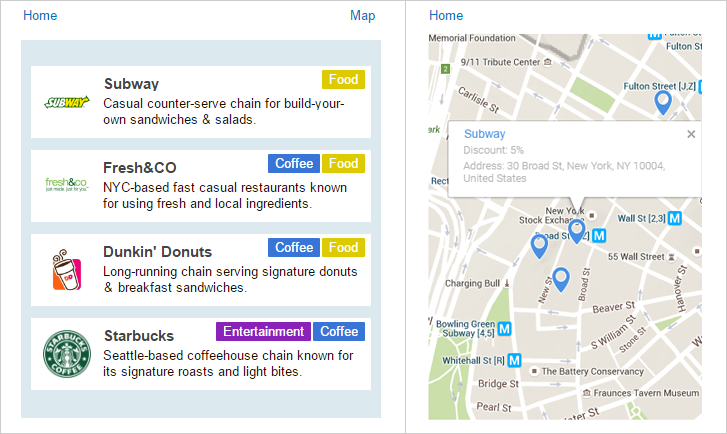 In the List mode, users can see a list of all the available discounts. In the Map mode, users can see all the discounts on a Google Map and learn additional information about a discount (the discount value, the address of a discount partner).
How to Configure the Add-In?
Follow these steps to add the app part to a selected SharePoint page:
Open the SharePoint page in the Edit mode:
Click Insert and then click App Part:
Select the Corporate Discounts app part:
Save changes:
<![endif]-->