<![endif]-->
<![endif]-->
Ecommerce Development Services
At ScienceSoft, we tailor ecommerce development services to all our customer segments – ecommerce startups, companies already established in the market and those going omnichannel. For some, our assistance will mean a powerful business launch with the right technology stack. For others – a possibility to give their business a fresh start by re-platforming successfully or growing into an omnichannel venture.
A team of ecommerce experts with a total of 16-year expertise in the domain. In terms of knowledge, skills and competencies, we own what it takes to build and evolve effective ecommerce solutions for mid-market and large businesses.
As ecommerce consultants, we bring in our expertise across never-off-the-table goals of conversion optimization, customer loyalty building, business workflow automation and security enhancement. Our customers value a proactive and problem-solving approach we employ.
As ecommerce practitioners, we turn your business ideas into actionable solutions quickly and competently. Given the variety of ecommerce platforms and our enduring goal to qualify for truly professional ecommerce development services, we needed to settle on the technology stack to work with. This is how we decided on Magento as our primary focus and directed our efforts to excel in that. With more than 16 years of ecommerce development experience, our in-house team can help you leverage Magento to transform your site into a scalable and intuitive shopping experience.
Ecommerce Experiences We Create
We don't build websites. We build experience that makes your customers choose you, buy with you and return to you continually.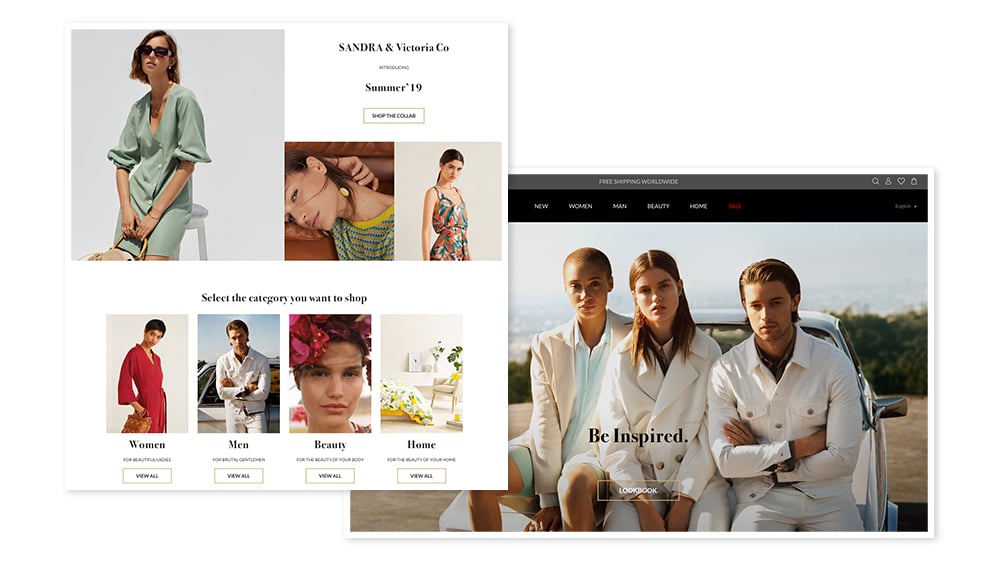 Win hearts with clean and elegant design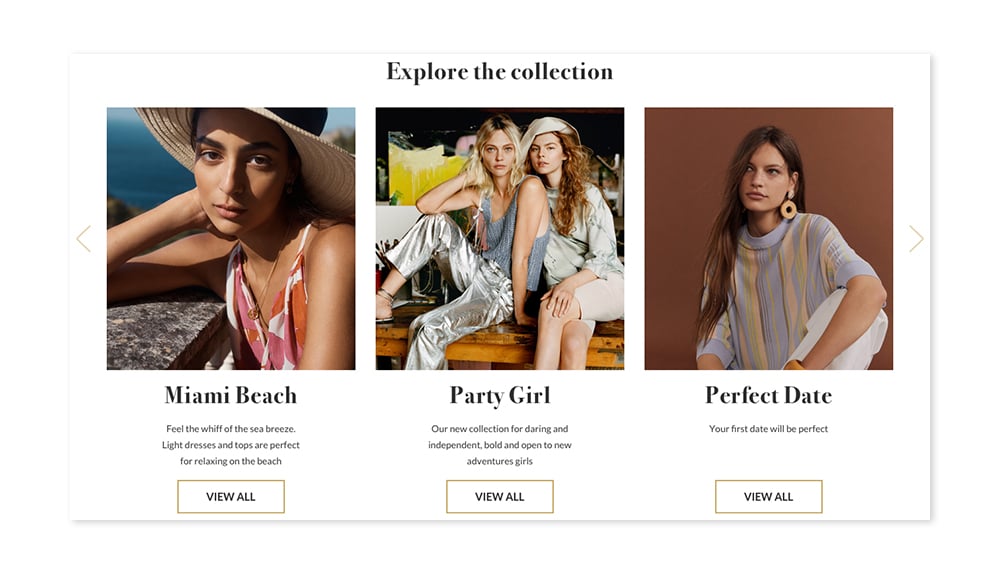 Sell more via custom product collections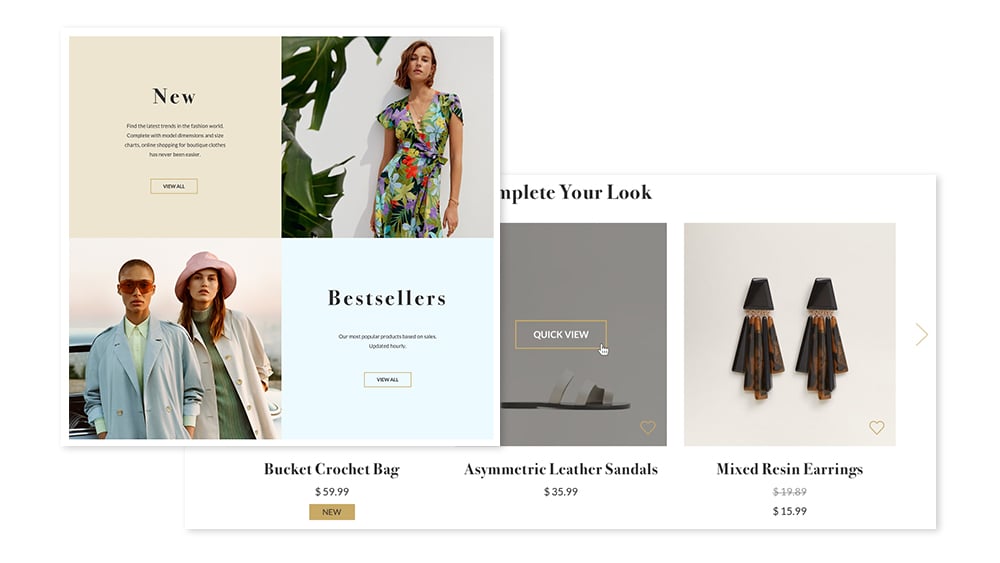 Help your customers find the right products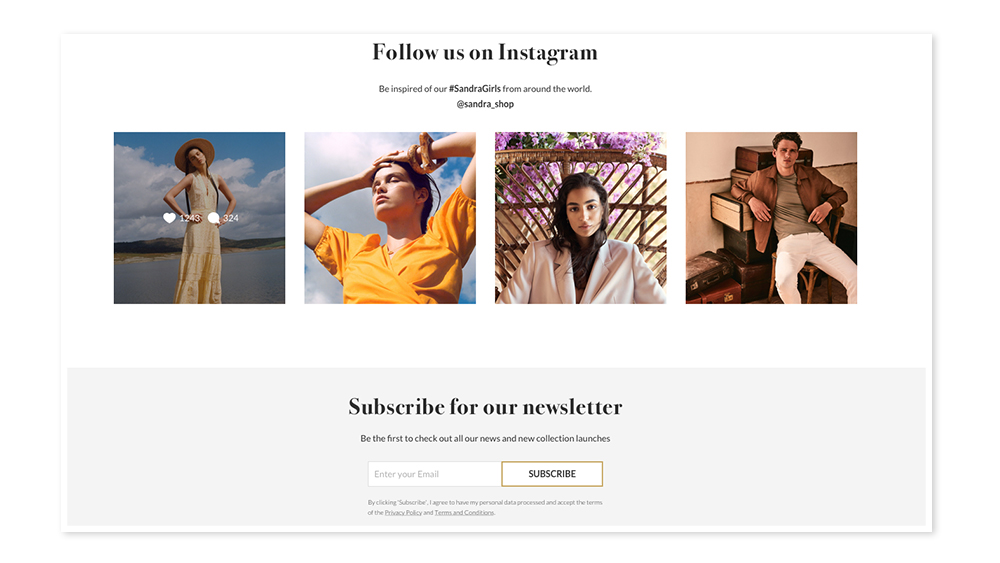 Stay in touch with your customers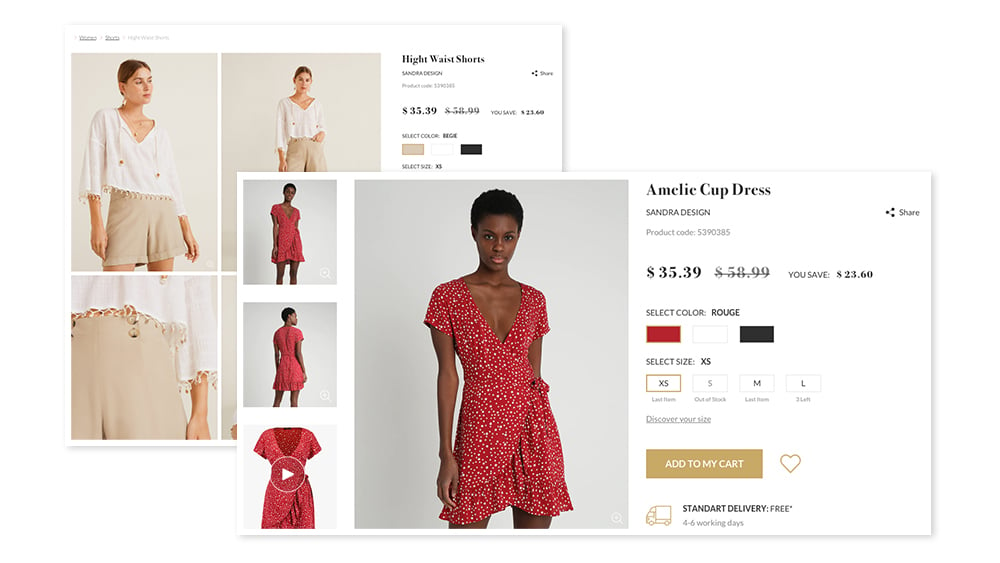 Guide your customers to an informed product choice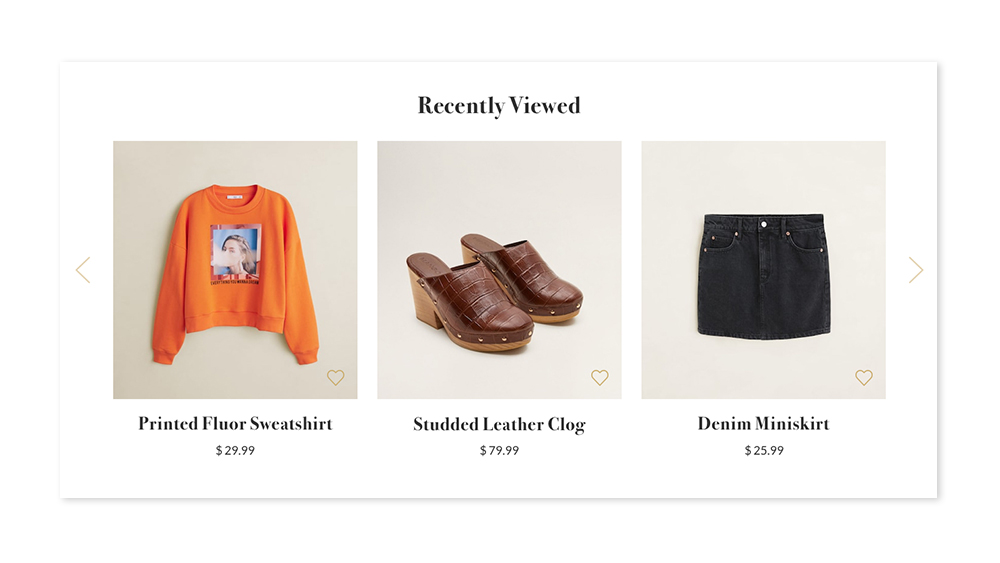 Let your customers navigate easily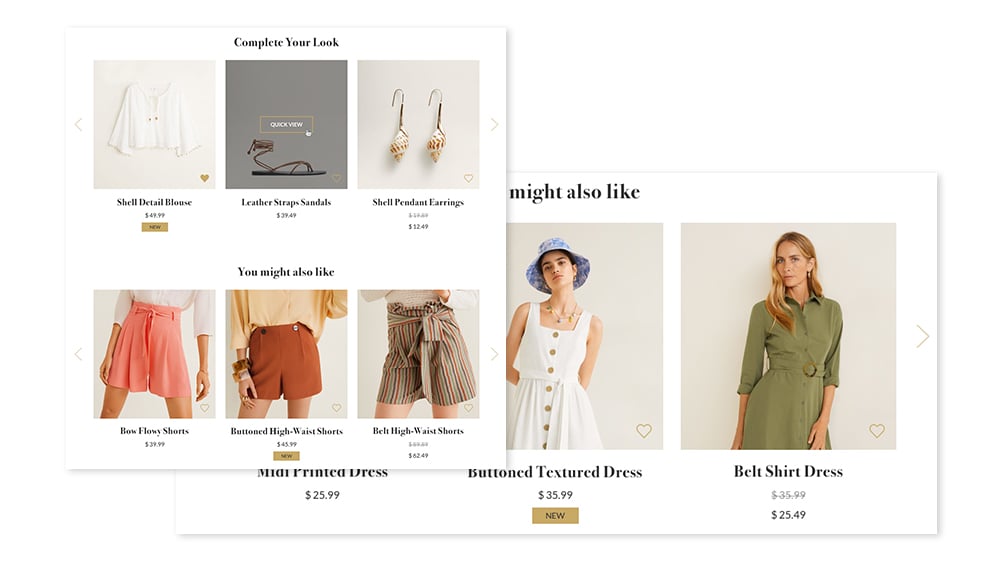 Unlock new sales opportunities
Web store migration
We advise on migration when the current ecommerce platform in use is ineffective for your business. By the way, the platform choice will not always be in favor of a more powerful one as you may struggle with (and pay for) excessive features or expensive support services. Instead, you may win by migrating to a platform with just sufficient ecommerce functionality. The golden migration rule is not to look for a better ecommerce platform, but an optimal one.
UX design
We target to ensure the best possible user experience for your clients. We appeal to a set of techniques – user research, persona development, website prototyping, and usability testing among others – to discover behavior patterns, expectations and fears of your target audience and, as a result, lay a solid foundation for a high-converting website.
UI design
An intermediary between your business and online shoppers, an appealing user interface is a sure-fire way to win over potential clients. Productive cooperation between our web designers and your team members ensures that your ecommerce website goes in line with your corporate culture and stands out for its clean design.
Application configuration and customization
We get the most out of default system functionality and empower it with custom advances on the way. Whenever ready-made solutions for custom functionality (commercial adds-on and extensions) are available, we use them to achieve the best result without your excessive investments.
Enterprise IT ecosystem design
We see how more and more retail companies strive to integrate technologies to serve for well-oiled back-office workflows and streamlined customer-facing processes. We are competent to serve as ecommerce solution architects who will design a complex software ecosystem for your business, implement it properly and provide for its successful adoption by your team.
Functional areas we cover
Resource planning.
Accounting.
Inventory.
Payment.
Email and marketing automation.
Personalization.
Customer relationship management.
Customer support.
Content management.
Data analytics.
Integration
We integrate your ecommerce solution and third-party applications to improve a variety of aspects, from customer-facing activities (like customer experience or marketing campaigns) to back-office processes (like supply management or data analytics). With integration done expertly, all the components of your IT ecosystem interact smoothly and operate in sync.
PWA development
Knowing how mobile traffic and conversions are booming in ecommerce, we offer our customers to capitalize on that. Closely following IT trends, we opt for progressive web app (PWA) development to provide an effective mobile presence for ecommerce businesses. With that, we give your customers connectivity independence and app-like experience.
Quality assurance
We engage quality assurance throughout the project (from the stage of business analysis to solution implementation) to detect and fix all possible inconveniences and bugs early and prevent them from mounting by the launch time.
User training
We don't pack your ecommerce solution with features and leave you alone to figure the result out. Whether you need a comprehensive tour of the core delivered functionality or a dedicated session devoted to a specific process – we answer all your how-to questions to ensure you manage the web store prudently.
What you win with that
A possibility to get industry insights from our experts.
Training sessions for different team roles like administrators, content managers, and marketers.
Training materials for easier future onboarding of new hires.
High solution adoption among your team members.
Streamlined cooperation across departments.
Reduced load on a support team with how-to questions.
Solution maintenance and evolution
We achieve stable functioning, performance and security of your ecommerce solution by continuously monitoring its health, timely identifying deviations from normal system operation and fixing all malfunctions. Along with technical support, we step up as a reliable consulting partner to further evolve your ecommerce solution. This kind of cooperation implies our continuous and deep involvement to identify growth points and take your business to new heights.
Let's Talk Your Business
Feel free to contact our ecommerce team for a free consultation.

<![endif]--> <![endif]--> <![endif]-->