When running an online business, it's easy to focus on your ecommerce marketing strategy to attract, convert and retain customers effectively but lose sight of other essential details. Security should be a top priority for those owning an ecommerce store, and running pentesting activities and vulnerability assessment is key to protecting your livelihood. However, many online sellers let security issues gather dust, so to speak, and these issues can create vulnerabilities within your online store. Security vulnerabilities can undermine the trust of your customers and deprive you of a few well-deserved dollars, at best. At worst, they can cause your entire online business to collapse and leave you in debt.
For ecommerce entrepreneurs, security issues often relate to credit card purchases. And fraudulent credit card activity extends beyond an illegal use of stolen cards. In many cases, buyers use their own cards to scam you. As a team dealing with ecommerce merchants' pains every day, we are here to share frequent ecommerce scams and protective measures.
The top 3 scams that target ecommerce owners
1. Payment cards thefts
Fraudsters can steal either physical cards or payment card data only. Either way, they would be able to purchase without the knowledge and consent of card owners. When buying physical goods, they can get their orders delivered before the real card owners even discover the fraudulent charges. This can either result in a customer's disappointment or painful investigations and reimbursement claims.
2. Account takeovers
In account takeovers, fraudsters access and take control over the accounts of unsuspecting users. They don't need to know the exact account credentials - username and password combinations are retrieved through phishing schemes or even illicit software. Once phishers have accessed a buyer's account, they can change the shipping address before going on a shopping spree.
3. Chargeback schemes
In chargeback schemes, fraudsters don't manipulate others' credit cards or accounts. Rather, they manipulate your trust. Here is the scheme: people use their credit cards to make purchases on your site and, once the goods are delivered, report the charges as fraudulent and request for a chargeback. Many banks now offer ways to trace such scams. But if you appear to be unprotected against chargeback frauds, you put yourself in financial risk.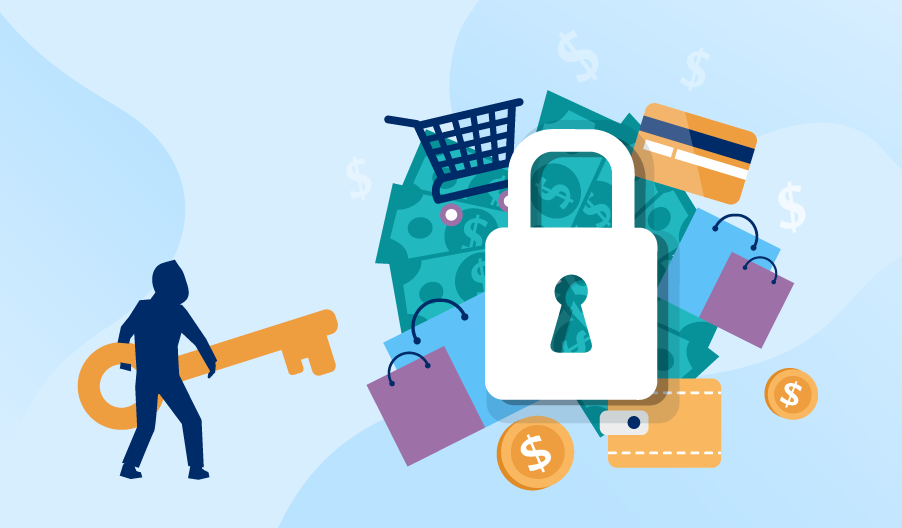 7 ways to combat ecommerce fraud
Although you may not be able to avoid the described threats entirely, there are ways to minimize your exposure. Here are some of the most important things you can do to protect your ecommerce business and significantly reduce your risk of falling victim to these rampant scams.
1. Require strong passwords
Not everyone grasps the importance of having secure passwords. With simple passwords that are easy to crack (whether manually or through an algorithm), your users' accounts are vulnerable to takeover hacks. As a prevention measure, require users to create passwords that are at least eight characters long and contain uppercase and lowercase letters, numbers and special characters.
2. Make sure your systems are PCI-compliant
The PCI Security Standards Council – an organization dedicated to ensuring account data protection across the internet – has set specific guidelines for storing payment data safely. Make sure your systems are designed to comply with those regulations. Additionally, make sure any third-party apps you use are PCI-compliant as well.
3. Require postal addresses
Typically, fraudsters will use PO boxes because that involves less risk than using home or office addresses. You minimize fraud on your ecommerce website if require actual postal addresses with a street name, a house number and zip code. Additionally, compel people to sign for their parcels upon receipt.
4. Automate screening of suspicious activity
You must be aware of particular indications of fraud attempts. Along with changes in the shipping address, an unusual surge of activity must put you on the alert. Scammers are likely to pay with multiple payment cards from the same account, pay extra for expedited shipping and add phone numbers with area codes not matching the provided address.
As part of your security strategy, your ecommerce security team may implement a monitoring system that will instantly flag all suspicious activity. Give these flagged accounts your immediate attention.
5. Track all cases of fraud attempts
If you track all fraud attempts on your site, you'll be able to spot patterns to improve your security protocols. You'll also be able to pinpoint supposed victims of fraud who are repeatedly entangled in the same schemes.
6. Develop and publish anti-fraud protocols
Consult legal advisors to develop a user agreement that covers all the common ecommerce fraud tactics and protects your business reliably. For example, you can reserve the right to temporarily freeze an account if suspicious activity has been detected. Users can request to unfreeze their accounts by verifying their identity using another platform like SMS or email. That way, users are immediately notified of changes made to their account.
7. Be on high alert on major sales days
Pay special attention to events like Cyber Monday and Black Friday. It is during these times that fraudulent activities are easily overlooked. Don't overdo it in order not to spoil the shopping mood of your customers but don't be afraid to introduce extra security measures either.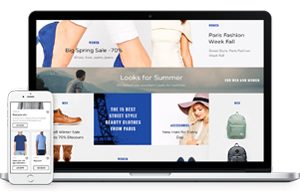 Our consultants will help to shape an optimal ecommerce solution for your business.