To sell your products online successfully, you should first succeed in 'selling' your website to your customers – that is, to make them feel comfortable while making purchases. This is why the most important prerequisite for a successful web store is providing stellar user experience.
Still, 'user experience' is a broad term. In this post, we use our expertise in custom ecommerce development to clarify what 'great UX' means in the ecommerce realm and list 4 most important ecommerce website requirements.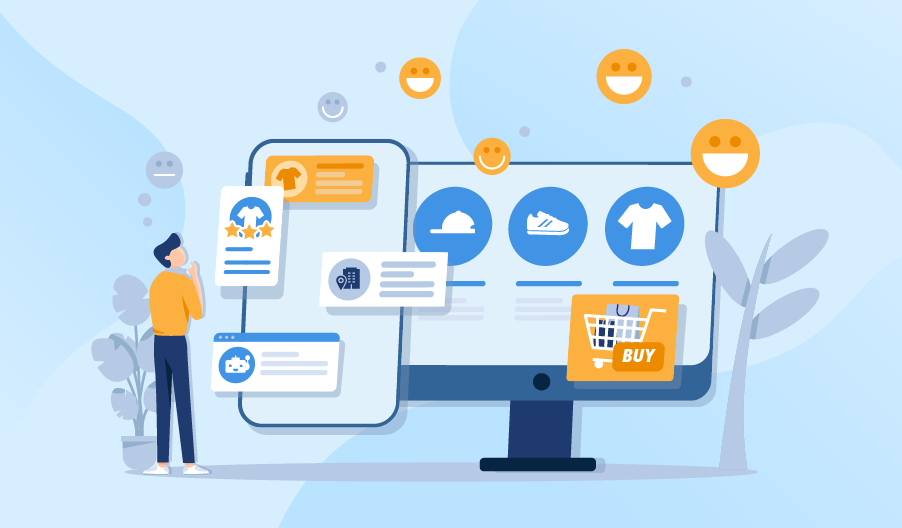 1. Eye-appealing interface and stable performance
The look, feel, and performance of your online store are equally important for making the right impression on a customer. The design should be sleek yet load as fast as possible, so be careful about the use of heavy graphics and make sure to automate image optimization. In our ecommerce UI/UX implementation experience, in-depth research of a target audience has proved to be very effective for creating a good UX.
Responsiveness of your website and its mobile compatibility is almost a basic ecommerce requirement today. Statista reports that 57% of customers used a mobile device when searching for or learning more about a product in online stores in 2019, and predicts the number of mobile customers to account for 168.7 million in 2020. So, by disregarding mobile compatibility, you can lose many potential customers.
Read also:
2. Detailed, up-to-date catalog
Ideally, your product catalog should provide your customers with all the information they would want to know about any of the products you offer. Make sure you have a content manager responsible for continuously maintaining order in your catalog: there should be no error pages, and all your products should have detailed individual descriptions (with images and/or videos) as well as up-to-date stock statuses.
Also, consider enabling a review section for every item in your store: stats show that as much as 88% customers trust reviews as if they were personal recommendations, so positive comments can become a large motivator for making a purchase. This, however, implies that you'll have to regularly moderate reviews and openly address the negative ones.
3. Possibility to learn more about and consult a seller
Along with giving your customers information about the products you sell, provide the info about your business and working processes. The more you tell about the motivation, principles, and goals of your retail company, the easier you build the trust with the customers and make for more confident purchases. To describe your processes, create separate menus for delivery terms (area, options, costs, time) and return policy.
Moreover, enable customer support services via either an online chat or a ticketing system. As we point out in our post on ecommerce implementation objectives, quality customer support is an important factor in converting and retaining customers.
4. Simple and guest-friendly checkout
When a customer is ready to make a purchase, your website should create as few obstacles that could potentially interfere as possible since a 'complicated checkout process' is the 3rd globally popular reason for cart abandonment, statistics say. Strive to ask for the most essential customer information only and, most importantly, allow a guest checkout: it's confirmed that 31% of users abandon their carts when registration is an obligatory step in the checkout process.
Enabling a long guest cart session is also vital: set your website's cookie expiration to as long as a month or even longer, so that a guest could return to your site at a later time to continue shopping and see that the cart still contains all the items they previously put in it.
Takeaways
Satisfying your web store's customers isn't much different from satisfying a customer in a regular physical sales point. Much like in a brick-and-mortar store, your online store visitor should feel welcomed when entering, be able to examine each item you offer, feel free to ask you anything about your products or business in general, and pay for the items with ease.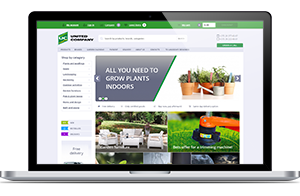 Are you planning to expand your business online? We will translate your ideas into intelligent and powerful ecommerce solutions.