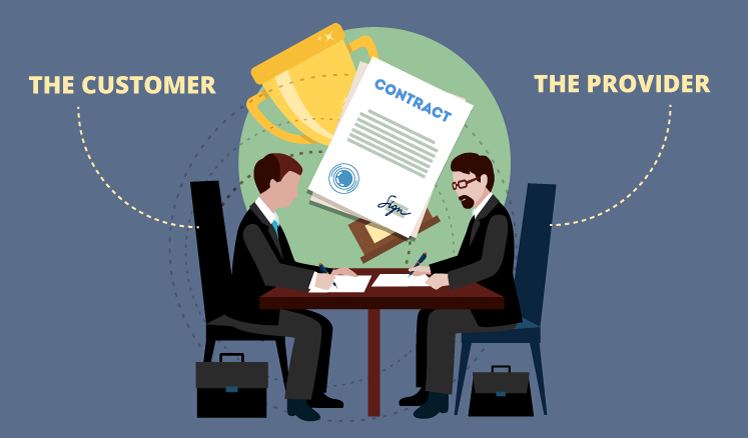 The backbone of effective managed IT services is a well-crafted agreement that safeguards both customers and providers, when they establish long-term commercial relationships. Customers are ensured to get the services they expect to receive and know how these services are delivered. Providers, in their turn, get clarity with their responsibility scope and avoid painful disputes with a customer. In addition, both parties are protected from potential lawsuits, as all responsibilities are clearly defined.
Components of IT managed services agreement
Erick Simpson, the author of "The Guide to a Successful Managed Services Practice" best-seller, gives the following typical structure of a well-thought managed services agreement: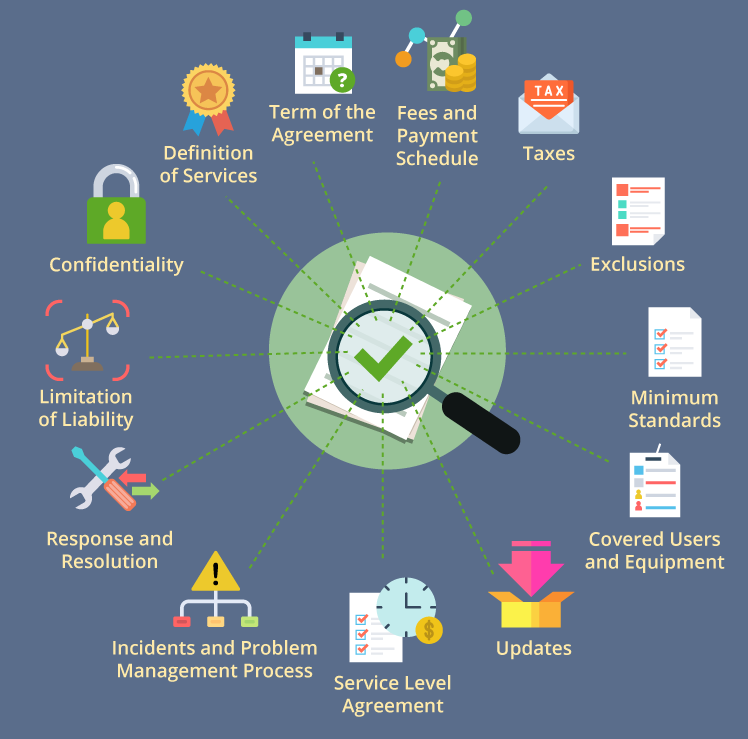 Definition of services
Provides a high-level definition of services requested by a customer.
Term of the agreement
Identifies the period during which the agreement stays effective, as well as termination clauses.
Fees and payment schedule
Contains payment dates, amounts and method (for example, transactions made through ACH (Automated Clearing House) or simply by a credit card).
Taxes
States a provider's policy on taxes on the delivered services.
Exclusions
Defines the services specifically excluded from the agreement, for example, training or programming.
Minimum standards
Sets the standards the environment must meet in order to qualify for services, such as OS requirements, particular applications and their versions, update levels, requirements to hardware.
Covered users and equipment
Provides a list of current users, equipment and services falling under the agreement and specifies provisions for the cases, when additional users/ equipment/ services are added.
Updates
Specifies the regularity of software updates for the equipment under the scope of managed IT services.
Service level agreement (SLA)
A core element of any managed IT services agreement that rigorously defines service availability. It's important to cover the following points:
Daily working hours and service outside normal working time.
The time period to measure availability (e.g., daily, monthly, quarterly).
How availability will be calculated.
The percentage of availability the MSP (managed service provider) is promising.
Consequences of availability failures for both parties.
Incidents and problem management process
Documents a MSP's proactive approach to addressing issues with a customer's IT infrastructure. This way the MSP reduces the quantity of incidents, which results in improved workflow efficiency.
Response and resolution
Reflects the ability of the MSP to prioritize problems and show quick response and resolution times for service requests.
Limitation of liability
Limits the conditions under which the provider may be held liable for any damages arising out of the services, for example, lost customer's data or damaged equipment.
Confidentiality
Records a service provider's liability not to disclose any customer's confidential information and vice versa.
Potential problem areas
Simply having a managed IT services agreement doesn't completely dispel misunderstandings between customers and providers. But the contract, where legal issues are thought-through, may do so. Here are the problem areas of IT managed services agreement that deserve particular attention.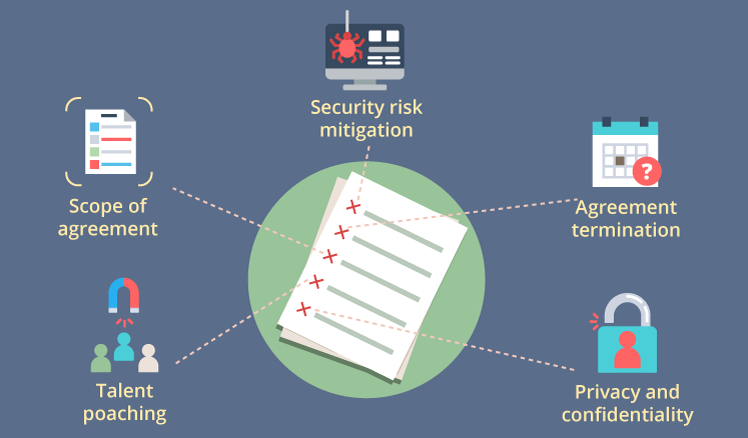 Scope of agreement
The provider and the customer should pay due attention to the limits of their responsibility to avoid uncovered areas. Sometimes, out-of-scope services are required as well. In this case, the parties should agree on the way such services will be charged for.
Security risk mitigation
Forward-thinking customers and vendors always include insurance provisions into the contract. This allows customers feel less worried about the consequences of possible data loss and breaches, and providers can avoid potential lawsuits.
Agreement termination
The two parties should set the period of the managed service agreement. Usually, this is 12 or 36 months. It would be ideal for a provider not to allow early contract termination, but customers do value a certain degree of freedom and should be secured from a vendor lock-in. Of course, customers shouldn't be allowed to cancel the agreement just because they are enticed with competitors' low prices. However, the two parties should discuss acceptable grounds for termination, current provider's smooth knowledge transfer to a new provider and penalties for unreasonably bringing the agreement to an early termination.
Privacy and confidentiality
Any breach of confidentiality and privacy entails a host of legal issues for both the customer and the provider. Therefore, IT managed service agreement should a) contain clearly defined boundaries on the types of information acceptable for public sharing; and b) state that the terms of the agreement must be honored after the contract ends.
Talent poaching
This problem is specific to those MSPs, who don't value their technical specialists enough. A customer, satisfied with the quality of services, may lure the techs away. To avoid this, providers should add a non-solicitation clause to the managed services agreement.
Stay current
An attribute of a good IT managed services agreement is its relevance. Customer business strategies and IT needs change and contracts shouldn't be rigid as well. So, the two parties should meet yearly at the least to review the terms of service: if all the required services have been provided and all the terms and conditions of the agreement are observed. Besides, an experienced MSP would point out the need to change the architecture of IT infrastructure that will make it more logical and easy to handle.
The key to a successful agreement
A win-win agreement should always be driven by customer's business goals. So, before getting down to craft one, an MSP should get privy these goals and know the ins and outs of a customer's IT infrastructure. In this case, the customer gets a rocking and rolling IT system, and the MSP is happy to handle this system without applying expensive resources to solve IT issues.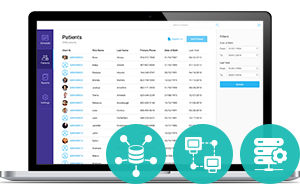 Want to stay technologically advanced and still focused on your core business activities? We are ready to help you manage your complex IT environment.