Editor's note: Anastasiya explores the benefits of using artificial intelligence in customer service and proves them with relevant use cases. And if you are interested in powering your customer service with artificial intelligence, check ScienceSoft's customer service consulting offer.
There are many visible benefits of using artificial intelligence in companies that care about excellent customer experience. Reduced customer service costs, increased loyalty among staff, and higher customer satisfaction are just some of those. That is the reason why 91% of companies with world-leading brand recognition are using AI. For example, such giants as Volvo, Alibaba, and Uber consider AI as an important part of their customer service. Read on to see how artificial intelligence can enhance customer experience with your brand and create a smarter customer service workflow.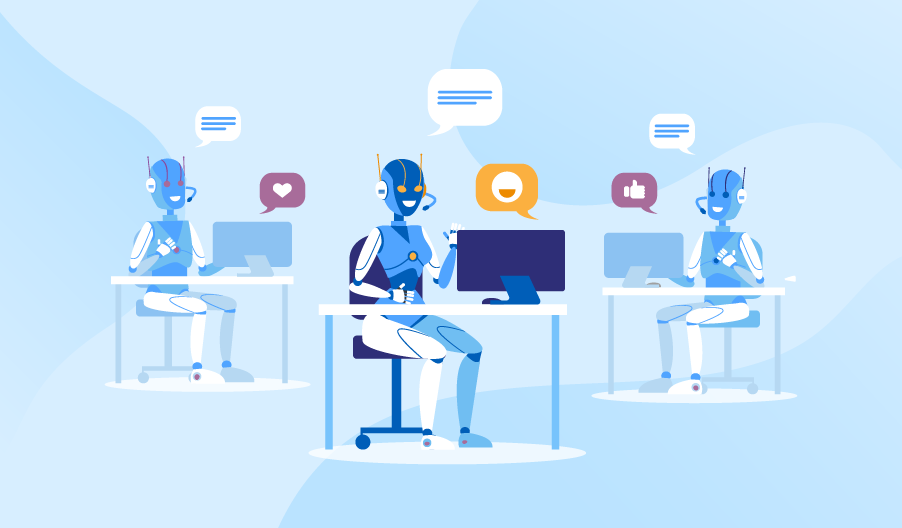 AI-powered data analytics allows analyzing customer data from multiple channels and providing customer service agents with tailored recommendations based on those insights. Besides, AI helps make your support proactive by predicting problems that are about to occur and enabling your staff to act promptly. For example, based on the information about previous interactions of a customer with your brand, AI software can predict the time when some typical problem of this customer is about to occur. Depending on the nature of the issue, either your support team can troubleshoot it, or your customer service agents will be prepared for effective communication.
Such insights provided to customer service agents at the right time can greatly improve your number of successfully resolved cases, average time-to-resolution, and other customer service metrics.
AI can predict the course of the conversation and create conversation patterns for various types of conversations. Backed by pattern recognition and self-learning capabilities, artificial intelligence allows agents to be more effective and save a great deal of time previously spent on repetitive tasks.
The use of chatbots for business-consumer interactions is on the rise. In 2019, Google alone claimed they had more than 1 billion Google Assistants on the market. And, in fact, only 38 % of customers actually want to talk to a human when engaging with a brand.
However, the stakes are high in creating a chatbot that can recognize the needs of users, give the best possible solution, and stay human-like along the way. The main challenge is creating a smooth conversation that doesn't irritate your users. Artificial intelligence that works best today harnesses micro-decisions and uses them as an opportunity to create helpful answers. It is important to keep in mind that chatbots should not be used for multiple actions. They are just like human specialists – they find their area of expertise, and become real professionals in it.
Right moment to implement AI for customer service
For businesses, AI-powered customer service may seem a luxury or a danger. The truth is, the technology is already mature enough to bring tangible customer service outcomes without inflicting any risk for a company's reputation. Just the opposite, backed by the right strategy, complementing your customer service with AI will make customers' interaction with your brand more meaningful and enjoyable, which would affect your image favorably. So, if you need help with finding the most feasible AI option for your customer service or its implementation, contact our team, and don't be surprised if we already know what you need.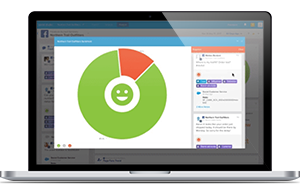 Looking for a way to improve your customer service? Our specialists in customer service management provide a full cycle of consulting and optimization.