ScienceSoft and Unibank Release Mobile Banking for iOS and Android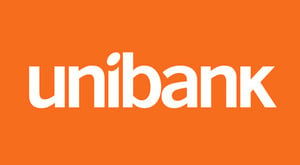 Unibank is off to a good start of May 2016 with the release and publication of their official mobile banking apps on the Apple and Android markets.
Both the iOS and Android applications have been under development by ScienceSoft since June 2015, and now they are out to allow Unibank's clients remotely access the all-round functionality with an individualized dashboard and 3 handy widgets.
The Unibank apps conform to the standards of cutting-edge mobile banking, are rich with features and enable enhanced security in line with the strict identification policy of the country's mobile services.
The features of Unibank Mobile Banking cover the following:
Payments (including one-click payments and scheduled auto-payments)
Money transfer (card to card, account to account)
Top-ups of deposits, loan setup/repayment
Multi-currency converter
GPS navigation to the closest service point
Push notifications
To convey the customer-centered approach and keep the data on clients' mobile devices personal, Unibank and ScienceSoft tailored apps' dashboards to display not the bank's general information, but the information that is related directly to the customer, such as:
Balance
Latest card/account operations
Nearest scheduled auto-payments/auto-transfers
One of the app widgets shows the latest card/account operations on the home. 2 other widgets provide more general information as the bank's news and currency rates.

ScienceSoft has a proven track record of developing banking software and mobile applications, expertly combining the experience in both fields. Just in February 2016, BGBP mobile banking apps created and supported by ScienceSoft won Golden Awards in the nominations for "Best iOS Mobile Banking" and "Best Android Mobile Banking."

Cooperation with Unibank – one of the country's oldest and most client-oriented banks with $1bln in assets – means a lot for ScienceSoft. We are proud to name Unibank among our clients and look forward to new co-projects with Unibank.

<![endif]--> <![endif]--> <![endif]-->