Did you know that almost 50 % of paid work globally can be automated with existing technology, particularly in the areas of artificial intelligence and robotics? It's what is stated in the report A Future that Works: Automation, Employment, and Productivity by McKinsey Global Institute, issued in January 2017.
McKinsey Global Institute research objectives were to measure technical automation potential of the global economy, to define the factors of speed and extent of automation adoption and to forecast its economic impact by analyzing over 2,000 work activities. From it, we've picked up benefits and challenges of automation for businesses.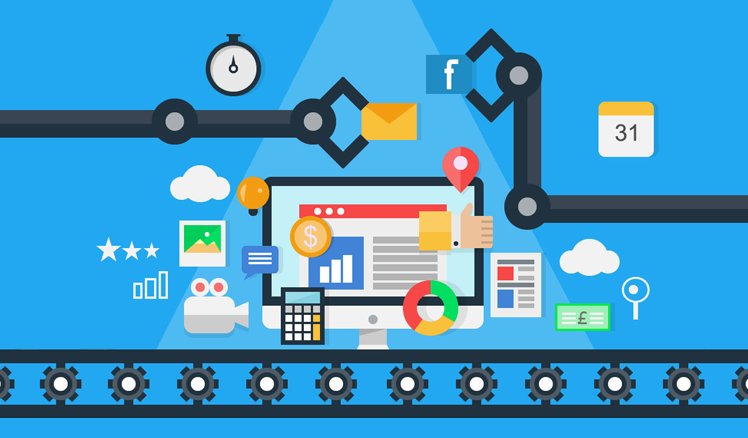 More and less automatable countries, industries and jobs
According to the research, the technical automation potential is concentrated in countries with the largest populations or high wages.
The automation technologies can be applied first of all in highly structured and predictable environments (like factories or mines), as well as in activities related to data collection and processing. They all make up 51% of the total activities in the US economy, being most widespread in the following sectors: accommodation and food services (the automation potential is 75%); resource extraction (63%); technology, media and telecom (51%); construction (49%); arts, entertainment, and recreation (47%); retail, trade and transportation (42%).
Based on the time spent on automatable activities, the scientists calculated the technical automation potential of more than 800 job types in various US industries.
The future of automation
McKinsey Global Institute used data from 46 countries representing about 80 % of global workforce to diagram early and late scenarios for development and adoption of automation technologies. According to the 'middle' scenario of automation adoption (between the early and late ones), 50% of today's working activities will have been automated by 2055.
Why so late? Despite the current level of technology and its development speed, the adoption of technical automation can take decades. The report says its pace and extent are determined by the following 5 sets of factors: technical feasibility, labor market dynamics, economic benefits, regulatory and social acceptance and cost of developing and deploying automation-enabling solutions.
Benefits and challenges for businesses
The automation advantages for organizations include improved performance (higher throughput, quality and safety, less labor costs, etc.) and the potential to expand into new markets. McKinsey Global Institute also notes such strategic benefits as transformation into massively scaled organizations with easier measuring and monitoring, as well as quick propagation of changes.
On the other hand, the scientists warn that a greater scale of an organization also means more consequential errors, which implies stronger quality control. Another challenge is that to grasp automation opportunities, the management has to review and possibly rework their company's business processes. Globally, the automation adoption is very likely to result in the growth of small players, that will be able to complete project work currently undertaken by bigger organizations, and very large companies, that will increase competitive edge, while disadvantaging mid-sized ones.
Recommendations for business decision-makers
McKinsey Global Institute researchers advise the businesses to prepare in advance for embracing changes of the upcoming automation age. In particular, they recommend the following:

To inventory all working activities in detail. The purpose is to create a heat map showing activities with high automation potential and related business processes.
To assess the benefits and feasibility of automation-enabled process transformations.
To take into account the impact of potential process transformations on workforce. How can the labor be redeployed (within or outside the organization)? What retraining and skill-raising programs can be put in place to help people switch to new roles or activities?
To look for ways to make organizational entities (departments, business units, etc.) adapt to automation.
On a final note
Owing to minimal marginal costs, software-only automation technologies – particularly those that are deployed in the cloud – seem to be adopted quicker than those relying on hardware. However, as the report says, historically the adoption curves of software-only technologies all fall within the range of adoption of other technologies. McKinsey Global Institute gives an example of Salesforce's cloud CRM which adoption still continues to grow despite it was first offered in 1999. They observe the same gradual adoption trend regarding other cloud-based enterprise systems, such as ERP (enterprise resource planning) and SCM (supply chain management).
Such cloud-based solutions represent packaged software that are often provided by IT giants such as Microsoft, IBM, SAP or Oracle. On the other hand, many businesses choose to turn to a provider of custom software development services and build software that fits their specific needs.
Whatever the journey – packaged or custom-made, software-only or hardware-dependent solutions – effective automation of business activities and processes is a way to the future that can bring significant financial and strategic benefits to businesses.