Vladimir's career in IT started in 2005. He worked as Java Developer and, later, Lead Java Developer in a software development company based in Europe. Almost six years in the position helped Vladimir to build comprehensive expertise in the technical aspects of Java enterprise software.
In 2010, Vladimir joined ScienceSoft as a project manager in web development. Following the success of several large-scale strategic projects, Vladimir was quickly promoted to the role of Head of Java Department. Since then, Vladimir has led ScienceSoft's Java development services, relishing the challenge of addressing complex business needs and goals with Java capabilities and converting business ideas into admired software solutions.
Under Vladimir's leadership, ScienceSoft's Java development has doubled in size and achieved enviable maturity of Agile / Scrum processes. In addition to nurturing a team of avid Java fans, Vladimir's responsibilities include RFP processing and project estimation, control over large-scale and strategically important projects, structuring communication with customers and safeguarding their interests. Vladimir also advises on the architecture of complex and multifaceted Java projects.
At ScienceSoft, Vladimir has contributed to numerous Java enterprise and outsourced product development projects. In the course of one of his recent projects, Vladimir supervised the development of a nation-wide eHealth patient portal. Complex software brings together functionality for patients, doctors and laboratory professionals, covering the end-to-end process of cancer diagnosis, including sampling, laboratory analysis and publishing the results for the patients.
Vladimir follows the latest technologies and constantly analyzes and brings in newer techs and tools to ScienceSoft's Java practice. He also regularly shares his experience and researches with the readers of ScienceSoft's software development blog. Among his recent publications are the discussions of 'reactivity' in Java, Java microservices and Akka actors as their alternative, and AWS services for the IoT architecture.
The sustainable development of our Java practice resides in a balanced combination of trusted techs and trending innovations.
Want Vladimir to share his expertise and answer your question or participate in an interview?
Vladimir's Top Article
VLADIMIR'S PUBLICATIONS AND QUOTES ARE FEATURED ON
Latest Posts from Vladimir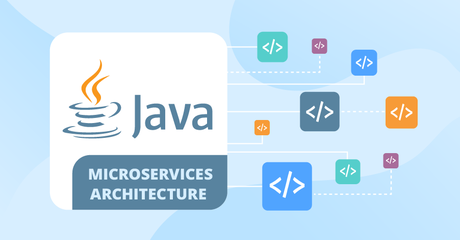 Software Development
Microservices Architecture Explained with a Java Example: When a Monolith Doesn't Work
Projects Vladimir contributed to
Portal development
Development of Supply Chain E-collaboration Network for 1,700-store Retailer Auchan
<![endif]--> <![endif]--> <![endif]-->