Editor's note: "Customer is king" may sound cliché, but customer service excellence is among businesses' top priorities, indeed. If you're interested in choosing call center software able to increase agent productivity and customer satisfaction, read on and check our call center consulting offering.
Customers or prospects usually contact a business to inquire about products and services, make a purchase, or get their issues resolved. Therefore, call centers are considered among the first points of contact for sales and services. As 61% of consumers claim that they have stopped dealing with a business after a poor service experience, having a call center that focuses on high-quality customer service is imperative for a business to stay competitive.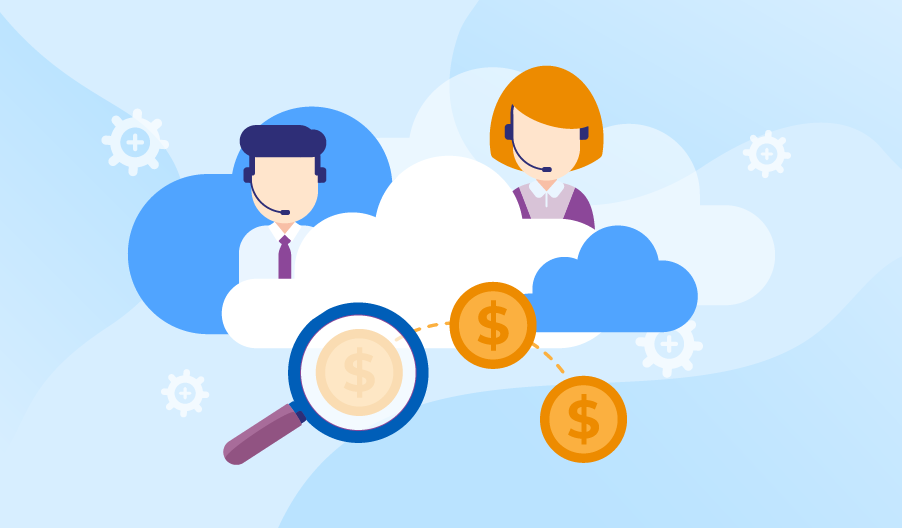 Call center software enables the automation of inbound and outbound calls, typically used by sales and customer support departments. As it's intended to manage callers with varying nature of requests, its functionality extends beyond answering calls. Some of its primary features include:
Automatic call distributor (ACD)
ACD works with computer telephony integration (CTI) to route calls based on pre-defined criteria. For example, if you set the criteria based on the language, callers from Mexico will be routed to Spanish-speaking agents.
Interactive voice response (IVR)
IVR works hand-in-hand with ACD to intelligently route calls to the right agents while gathering information about the callers along the way so that agents can have callers' basic details to start personalized communication.
Selecting menu categories, callers provide touchtone inputs or their voices, letting the system identify the request type as the callers advance through the contact process. An effective IVR call flow can even eliminate the need for an agent's participation in a call for such straightforward tasks as checking a client's account balance.
Omnichannel routing
Most customers today tend to use three or more communication means when reaching out to a business, not just via traditional phone calls. So, being present in the channels your customers prefer is crucial. Some customer support channels that you can include in your omnichannel strategy are social media, email, live chat, video conferencing, and helpdesk ticketing.
Coaching tools
Managers can use coaching tools that enable listening in to agent calls to train them on-the-job, monitor call quality, and perform intervention if the need arises.
Intervention tools
Managers can perform 'call whispering' to aid their agents in the forms of text or voice messages, 'call barging' to enter into an interaction where they can together help the customer, and 'call takeover' where managers handle the call by themselves, if for example, a client requires special attention.
Here is our comparison of top 7 call center software based on its features and prices.
This customer service automation platform provides capabilities ranging from automated case management to analytics and reports. Among its key features is a 360-degree view of customer profiles with customer demographics, purchase history, and other details. It can also define specific SLAs for each customer category for better monitoring of response/resolution time. In September 2020, Microsoft announced the expansion of the platform's omnichannel capabilities with a voice channel that will eliminate the necessity of third-party telephony integration.
Limitations: No direct database access which can be cumbersome for system integrations.
Pricing:
Customer Service Professional: $50 Per user/month
Customer Service Enterprise: $95 Per user/month
Additional products:
Virtual Agent for Customer Service: From $1,100 per tenant/month
Customer Insights: From $1,500 per tenant/month
It is a customer service product with call center capabilities, which leverages AI and integrates popular support channels into the agent workspace. Its AI capabilities can analyze customer-agent conversations, show the relevant knowledge articles and next steps, hence enabling agents to resolve issues competently and fast. Its Einstein Chatbot can answer customers' straightforward questions, hence freeing up agents' time to address more complex queries.
Limitations: Limited functionality of the mobile version.
Pricing:
Essentials $25/user/month
Professional $75/user/month
Enterprise $150/user/month
Unlimited $300/user/month
Talkdesk provides enterprise call center software for managing large customer support teams. It utilizes cloud computing technology and offers popular call center features like ACD, IVR, CRM integration, real-time analytics, and AI automation. Its main strength lies in its simplicity, e.g., it can be easily deployed right on the agent's phone or tablet.
Limitations: The SMB option lacks the SMS support channel and call functions like call barging, conference calling, and callback.
Pricing: It has three pricing options starting from $65/user/month.
Five9 is a cloud-hosted call center solution that integrates with popular CRM platforms, including Salesforce and Zendesk. It offers predictive AI to perform intelligent call routing and agent guidance, which serves to maximize call center team efficiency.
Limitations: Lack of structured pricing.
Pricing: Pricing depends on the number of users and specific features required, starting from $100/user/month.
Twilio is a highly customizable cloud contact center platform. It allows managing customer communications via multiple communication channels, including email, phone, video, chatbots, and more. It's flexible in terms of usage and pricing methods.
Limitations: No analytics capabilities.
Pricing: A pay-as-you-go pricing model, or a flat-rate option of $150/user/month regardless of traffic volumes and activities.
Amazon Connect is a cloud call center platform for voice and chat with in-built AI capabilities. Call center agents can schedule automated notification calls (e.g., appointment reminders) and also make calls from other applications (e.g., CRM) using the outbound contact API. Machine learning (ML) algorithms allow analyzing the sentiment and tendencies of customer conversations.
Limitations: Not intuitive reports and dashboards.
Pricing: A pay-as-you-go pricing model.
Voice usage: $0.018 per minute.
Chat usage: $0.004 per message.
Microsoft Teams is a collaboration platform that can be integrated with call center software. It provides such communication channels as chat and voice and video calling. Call center agents can set parameters to route inbound calls to the queues set by time zone, language, or availability. Also, they can create custom greetings and set up shared voicemail.
Limitations: Limited call center capabilities.
Pricing:
Microsoft Teams – Free.
Microsoft 365 Business Basic - $5 per user/month (annual commitment).
Microsoft 365 Business Standard - $12.50 per user/month (annual commitment).
Office 365 E3 - $20 per user/month (annual commitment).
Next steps
Nowadays, customers have higher expectations of how effectively their issues are resolved, so even one bad experience could make your long-standing customers switch to competitors. That's why having a suitable call center solution to handle your customers' needs should be made a priority. If you are looking for a partner to build an automated call center or a contact center for you, our team is here to help.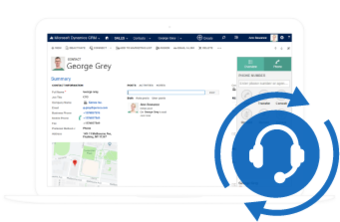 Get your call center processes automated to increase agents' efficiency.