Editor's note: See the trends and tips we've collected for your success in the online jewelry market and check out our ecommerce consulting offering if you need a helping hand in launching or managing a jewelry ecommerce business.
The growth of the online jewelry market is driven by increased digital maturity and a significant shift to online shopping across consumer segments. Existing jewelry businesses strengthen their ecommerce offering and new online brands emerge. If you are planning to join the competition, here are a few things you need to know.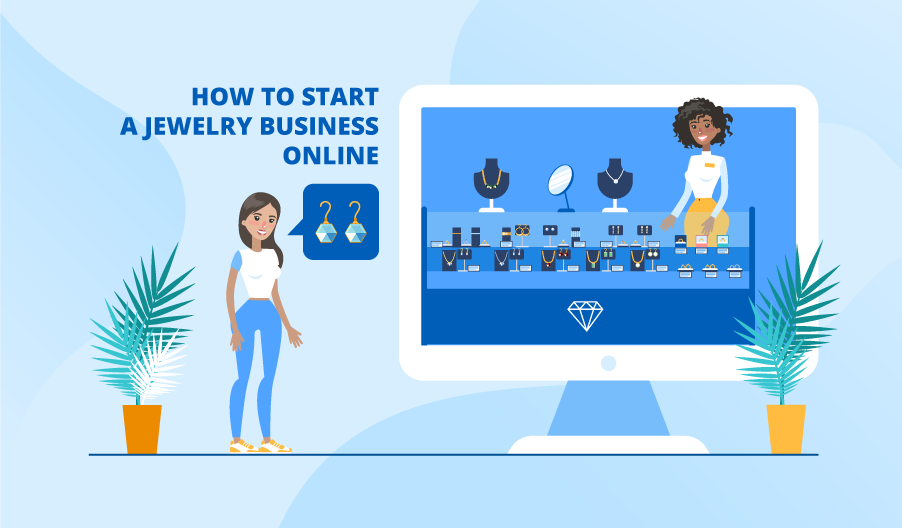 Jewelry trends
Jewelry is popular all over the world, among every culture, gender and age group. So, how do you decide on a product portfolio strategy?
Being a big part of the accessories category, jewelry is hugely influenced by fashion trends. One day jewelry lovers go crazy about massive pieces, and the next day they change it up to dainty design. The best way to attract the widest audience is to offer different styles.
Selling jewelry online, you can expect increased sales during holiday-shopping seasons. To take full advantage of the moment, get your jewelry collection prepared for higher demand, plan unique event-related offers, and come up with gift wrapping.
Profitable channels to sell jewelry online
Depending on the scope of your business and the style of your products, you'd better meet customers via different channels.
Etsy. This marketplace focuses on handcrafted goods. Consider a possibility of joining the community if you offer something unique or vintage.
eBay. One of the biggest marketplaces in the world, eBay offers you great traffic at the very launch of your business. You should mind, however, that you will compete for customer attention with thousands of other sellers so offering something unique might again be your winning strategy.
A branded webstore. By launching a branded space, you establish the individuality of your business firmly and build the trust of customers. Though requiring larger investment, it's essential for your business growth. With an online store, you acquire a range of marketing possibilities allowing for diverse customer engagement, for example customer segmentation, a variety of personalization techniques, social media integration, etc.
The process of an online store launch: key points
To start a jewelry business online, you need to do market research and see how you can stand out from your competitors. Define your brand identity and know your target audience. When you've chosen a business model and created a business plan, it is time to move on to the implementation part and decide on the technologies to underlie your business presence. Analyze future business tasks to perform and align them with functional capabilities to have. It helps to get into customer's shoes: what navigation will be convenient for you, what website design will click, how many payment options you need, etc. Final goes a marketing strategy with well-planned strategies for customer acquisition and retention.
Need help to plan your digital launch?
Jewelry is quite a convenient choice for ecommerce business: small and easy to ship, it can be even personalized for a customer's individual preferences. As consumers increasingly prefer online shopping to visiting brick-and-mortar stores, you shouldn't hesitate to start an ecommerce business but have a lot of work ahead to make it profitable. You are welcome to contact our team if you have a project in mind and need to engage ecommerce experts to implement it.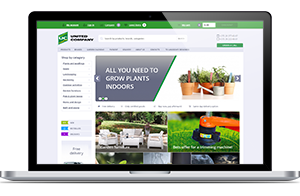 Are you planning to expand your business online? We will translate your ideas into intelligent and powerful ecommerce solutions.