Business Analysis and UI Design for Medical Device Tracking Software
Industry
Healthcare, Software products
Customer
The Customer is a US-based medical equipment manufacturer that provides healthcare organizations with products for safe reprocessing of reusable medical devices, equipment, and instrumentation.
Challenge
To explore new growth opportunities, the Customer wanted to prototype web-based medical device tracking software for their existing and potential clients (healthcare organizations). Software would allow healthcare organizations to keep track of medical devices and instruments, timely disinfect, and dispose of them. To start discussing the solution with the clients, the Customer needed to create user-friendly design mock-ups.
Solution
A UI designer and a business analyst with proven experience in medical app development stepped into the project. The BA studied the project vision and held interviews with the project stakeholders to define the functional requirements of the future solution, systematize features, and prioritize user scenarios for further UI prototyping. Based on the BA's findings, the UI designer created several desktop and tablet software UI screens using Figma, Sketch, and InVision tools. The UI showed:
Two main functional blocks for hospital staff: Management and Reports. The Management block provides for registering a new device and a responsible device operator, choosing a device type, creating new device types, and more.
The Reports section features device disinfection history, completed and remaining reprocessing cycles, and conditions of reprocessing.
Pic. 1. Each device type gets registered in the system with an identified reprocessing cycle limit.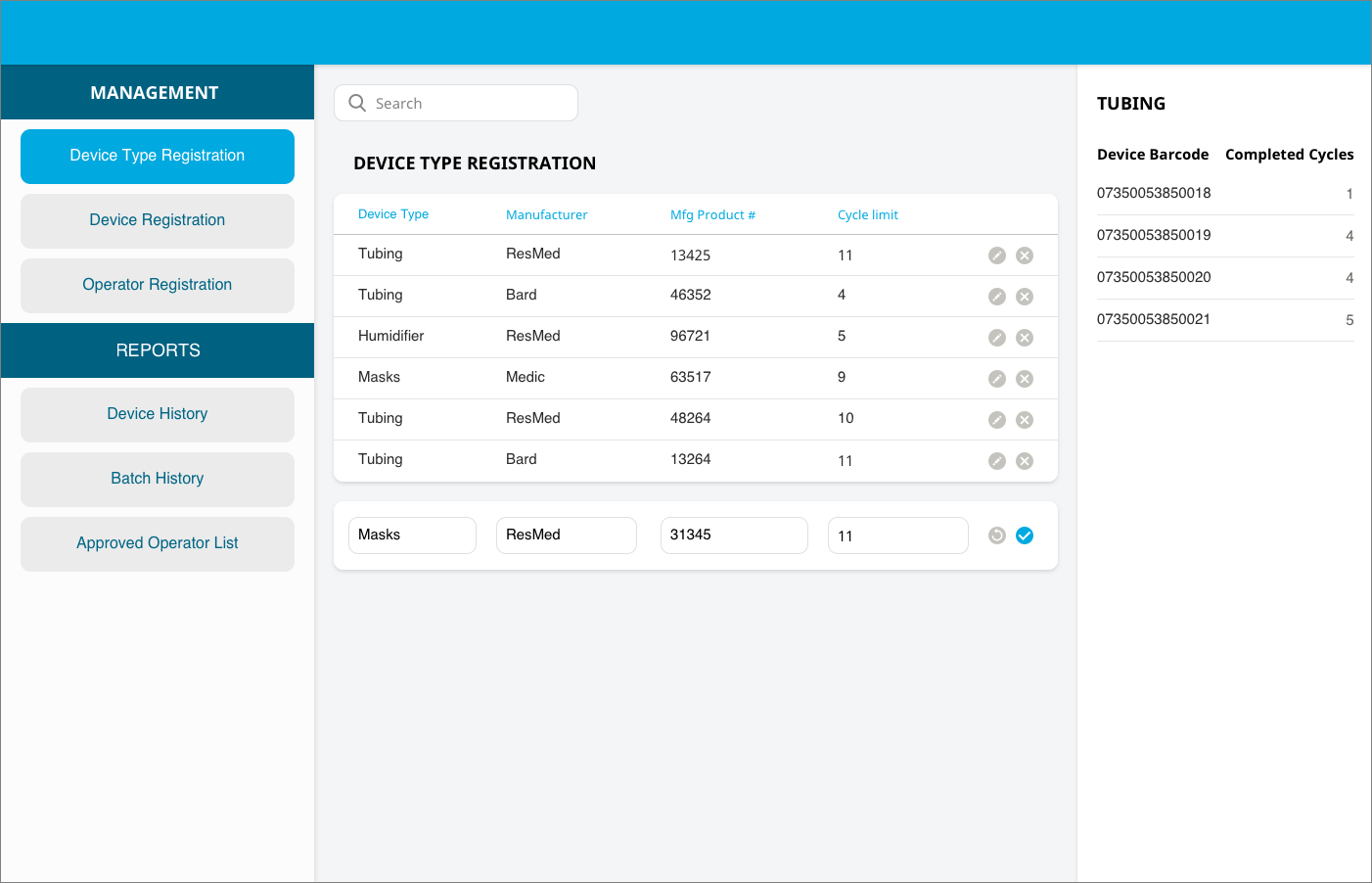 Pic. 2 (left). To register a device, the operator chooses its type and scans the barcode. Pic. 3 (right). The system allows registering new operators and assigning them roles (e.g., administrator, user, etc.).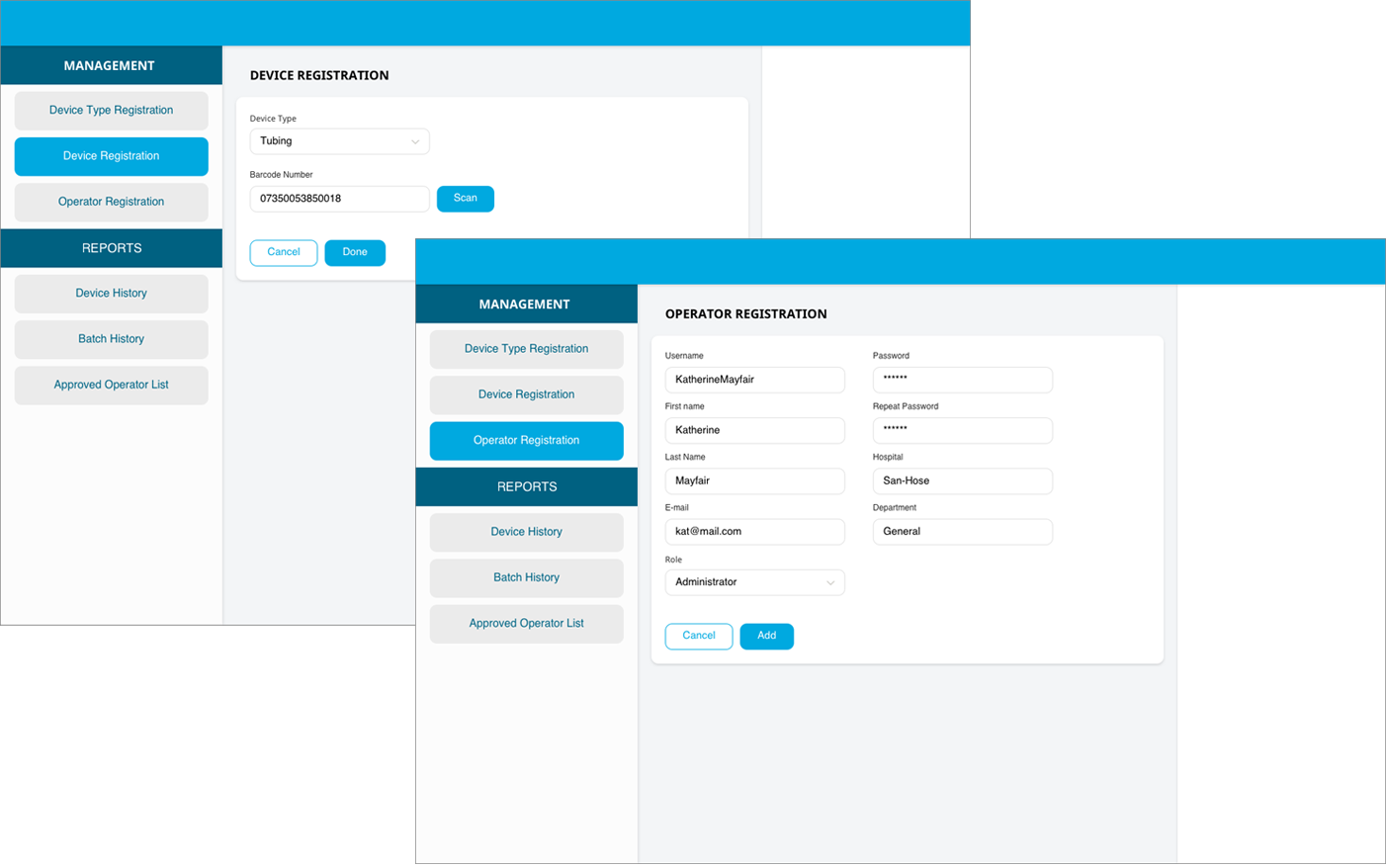 Pic. 4. Device history view enables the operator to see all disinfection cycles of the scanned device.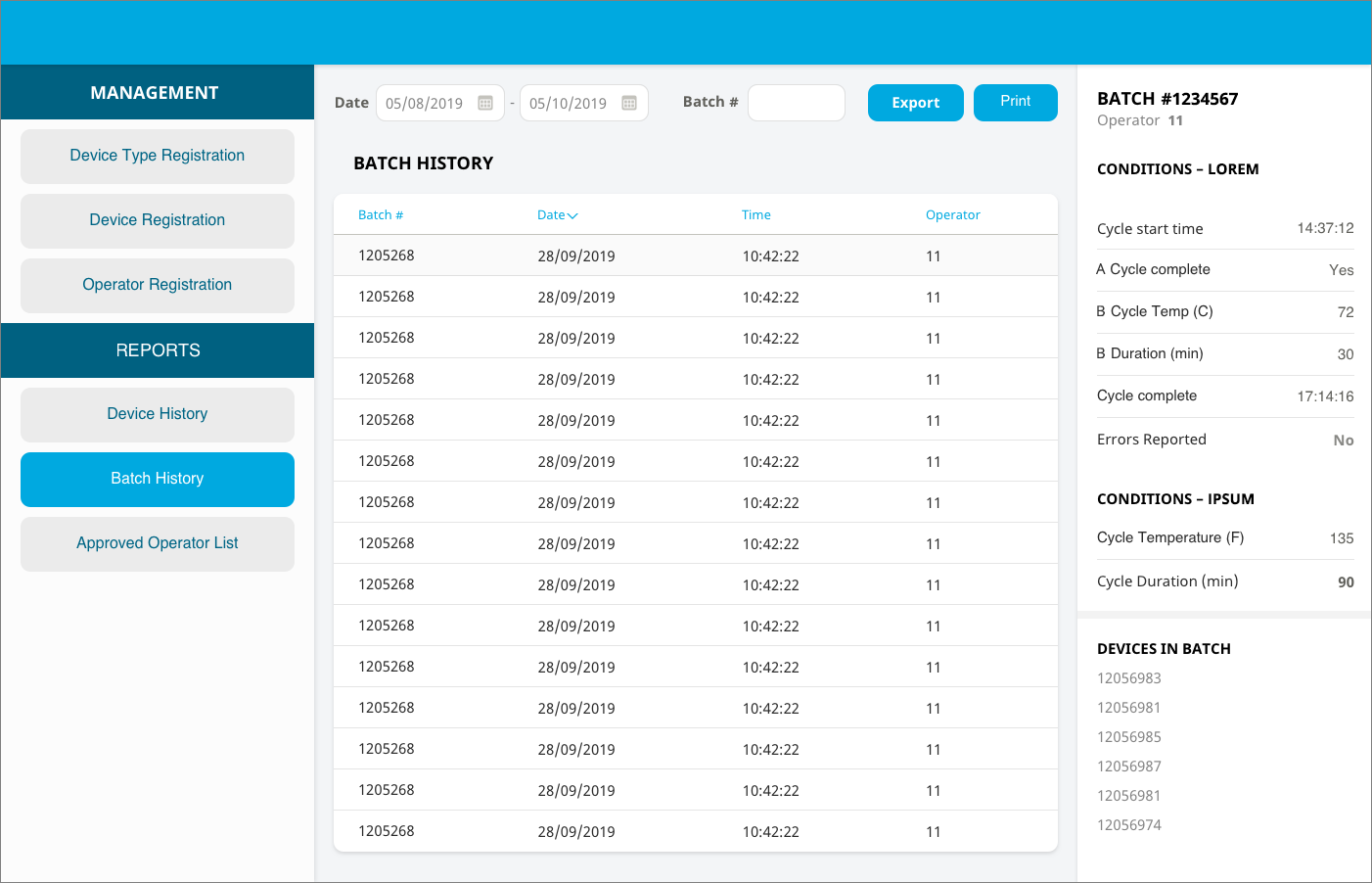 Pic. 5. In the batch history view, the operator sees the list of disinfected devices, disinfection time, the responsible person, and disinfection conditions.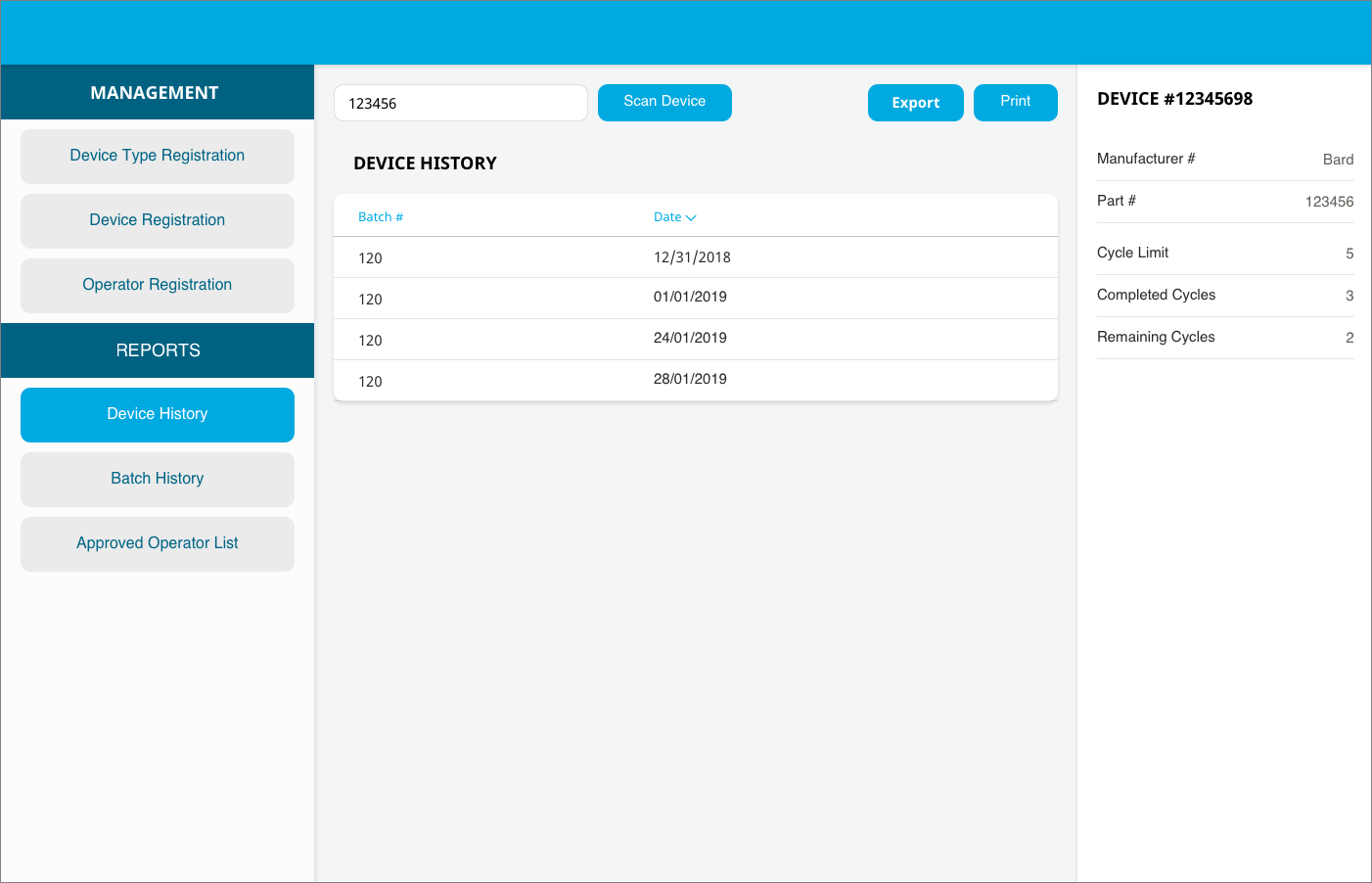 Results
ScienceSoft provided the Customer with UI prototypes that were in line with the Customer's brand look. Beyond the initial requirements, ScienceSoft's team also created a marketing presentation to help the Customer pitch its medical device tracking software prototype to the partnering healthcare organizations. For the Customer, this laid the foundation for future growth and partnership strengthening.
Technologies and Tools
Figma, Sketch, InVision, Zeplin

Need help with a similar project?

Drop us a line, and our rep will contact you within 30 minutes to arrange an initial discussion.

<![endif]--> <![endif]--> <![endif]-->