Editor's note: In this article, Vladimir describes features of software for staffing agencies and overviews top staffing software. If you want to implement staffing software to simplify and speed up the staffing process, you are welcome to turn to ScienceSoft's experts for software development services.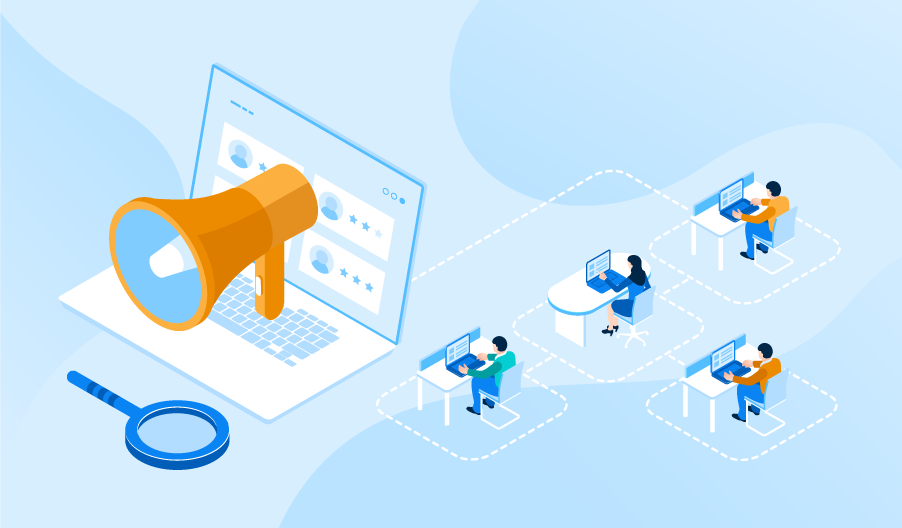 Staffing software: the essence
Staffing software (temporary staffing software and long-term staffing software) can help staffing agencies find and manage recruits as well as corporate clients. More specifically, it can facilitate communication with clients and recruits, managing recruit profiles, posting jobs. Also, staffing software helps perform tasks related to matching recruits to job openings, including candidate screening, applicant tracking, and more.
Sometimes, staffing software is referred to as applicant tracking software or recruiting software. But applicant tracking software and recruiting software may also be used by enterprises for their own recruiting needs while staffing software handles the demands of a staffing agency.
Staffing software key capabilities
Staffing software can integrate with email services and calendars, job boards, social media, a staffing agency's website, and more, which helps increase efficiency of staffing processes. As regards built-in capabilities of staffing software, we can distinguish the following components:
Applicant tracking system (ATS)
An applicant tracking system is a key component of staffing software. The ATS offers candidate sourcing, resume management, applicant evaluation, and candidate tracking.
Customer Relationship Management (CRM)
Staffing CRM functionality is required for effective management of an agency's relationships with clients and candidates. It helps reduce time to hire, add and view candidate data easily, track opportunities, generate detailed real-time reports, and more.
Accounting
Accounting features of staffing software vary from one solution to another, but their common purpose is to reduce human error and optimize payroll management. For example, built-in accounting features of staffing software help manage bills, generate and send invoices to clients, and provide reports.
The best staffing software
Manatal
Overview: Manatal is staffing agency software that includes a fully-fledged CRM system, which ensures all client and candidate activities are centralized within one platform.
Highlights: The software integrates with Gmail, Outlook, and more. The features cover social media enrichment of candidate profiles (e.g., LinkedIn, Facebook, GitHub).
Limitations: Sometimes resume parsing takes too long.
Pricing: $15 user/month. Free trial is available.
Zoho Workerly
Overview: Zoho Workerly helps staffing agencies filter and assign jobs to temporary employees based on a client's requirements, desired candidate skills and professional experience.
Highlights: The tool easily integrates with other software. It offers built-in payroll functionality.
Limitations: It's impossible to add columns to the timesheets.
Pricing: $59 month/25 temps. Free trial is available.
JobDiva
Overview: JobDiva is a staffing platform that incorporates a patent-protected recruiting engine.
Highlights: The platform allows users to add resumes and make comments on them. The software offers CRM capabilities and enables synchronization with all major job boards.
Limitations: Sometimes resume search by phone number is not available.
Pricing: Available upon request to a vendor.
Implement efficient staffing software
Staffing software can help staffing agencies source and track candidates throughout the hiring process as well as connect clients with matching candidates. Successful implementation of staffing software can help staffing agencies save time, money and labor efforts. If you need assistance in implementing staffing software, feel free to contact ScienceSoft's experts.
Looking for an outsourcing partner to take over your software development project or the entire pipeline of projects? ScienceSoft is ready to support your business growth and digital transformation initiatives.