Editor's note: Andrew describes account management software benefits and provides a brief overview of the three most reliable software solutions. If you are looking for an efficient way to manage all aspects of your sales accounts via one integrated system, contact ScienceSoft for CRM development services or book a meeting with our experienced CRM consultants.
Account management software helps you manage prospect and customer data, track customer interactions, organize and prioritize sales and marketing tasks, and streamline the sales process. It provides efficient means to help you convert leads into business opportunities and improve customer retention by building stronger relationships and creating a better customer experience.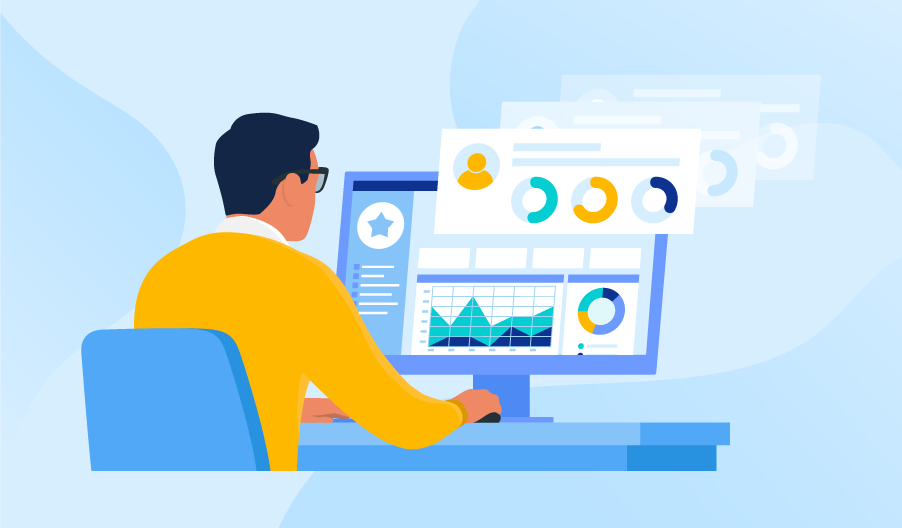 Why Use Account Management Software
Account data centralization. Account management software efficiently integrates all your prospect and customer data (such as contact details, communication history, contracts, sales volume, etc.) into a single database with centralized access.
Sales pipeline customization. With a 360-degree view into each account and a personalized approach to customer interaction, you can identify individual customer needs and tailor your sales process accordingly to close more deals.
Market segmentation. Account management software helps you instantly match new accounts with the right sales representatives based on potential, customer demographics & preferences, industry, etc.
Sales and marketing automation. Account management software can automate lead tracking and scoring, email marketing campaigns, scheduling, reporting, and other routine processes. A high degree of automation allows your sales staff to spend less time on manual administrative tasks and dedicate more time to customers.
Improved collaboration between departments. Sales pipeline visibility provided by account management software allows the members of different teams to have a single point of truth for the latest sales data, eliminating data silos and improving cross-department collaboration.
Top 3 Account Management Software Solutions
Microsoft Dynamics 365 Sales
Best for: enterprises that need a powerful and highly customizable solution to manage multiple sales pipelines and CRM activities across departments.
Key benefits:
Sales opportunity management with advanced lead scoring models for higher conversion rates.
Streamlined sales cycles with next-best-action suggestions.
Conversation intelligence for sales reps to better understand customer emotions, sentiments, and priorities.
AI-driven sales analytics with deal risk alerts, customer relationship quality scoring, and recommendations for improvement.
Built-in reporting for automated insights into pipeline performance and forecasting of revenue fluctuations.
Integration with LinkedIn, Microsoft Office 365, and Microsoft Dynamics 365 business applications.
More about Microsoft Dynamics 365 Sales
Salesforce Sales Cloud
Best for: enterprises and SMBs looking for an integrated platform to manage customer relationships across B2B and B2C environments.
Key benefits:
Lead management with email templates, integrated quoting, and forecasting to easily convert opportunities into customers.
Contact management with critical customer data, communication history, and social content feed.
Workflow automation with automated email alerts, approval processes, task assignment rules, etc.
Built-in customer analytics software to track key business metrics.
Revenue Cloud add-on to automate the entire product-to-cash journey.
Territory planning add-on to visualize territory coverage and overlay economic and trend data.
More about Salesforce Sales Cloud
Zoho CRM
Best for: companies looking to manage multiple sales and marketing activities via one solution.
Key benefits:
Automated lead generation from multiple sources (websites, chats, social media, etc.) with lead scoring.
Account management with a complete view of contacts, deals, and tasks and account segmentation by recency, frequency, and monetary value.
Workflow and task assignment rules to streamline routine tasks and lead routing.
Zia, an AI-powered sales assistant that understands commands and helps save time with task automation, note-taking, quick searches, and more.
Partner portals to easily share sales information across the company.
Built-in reporting and analytics module to better understand sales patterns, team KPIs, and more.
Optimize Your Customer Outreach with Proper Account Management Software
Account management software is a great way to manage your accounts and keep track of your prospects and customers. If you need a robust solution to personalize your customer communications, streamline sales processes, and gain real-time insight into each customer's progress, don't hesitate to contact ScienceSoft. Our experienced team is ready to help you choose and implement the right account management solution to help you set new sales records.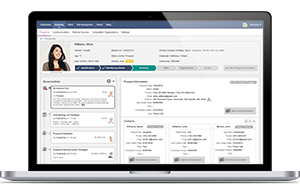 A CRM consulting vendor with 15 years of experience, we will help you choose and implement a CRM that suits your business best.