SharePoint Intranet Migration and Customization for a US Loan Provider
Technologies
SharePoint, Frontend (JS, HTML, CSS)
Customer
The Customer is a non-bank organization that specializes in offering loan programs to small businesses across the U.S.
Challenge
The Customer was using an internal portal that contained multiple sites based on SharePoint 2007 and 2010. It was decided to migrate the portal to the higher version of the platform (SharePoint 2013), as well as to consolidate scattered web applications and to create the portal's custom design.
Solution
With over 9 years of expertise in SharePoint development and customization, ScienceSoft started the project with framing a detailed plan to ensure quick and flexible migration of the existing content without affecting the portal's users and business processes.
The migration process included 2 stages. To achieve the portal's uniformity, the Customer's sites operating on SharePoint 2007 were migrated to SharePoint 2010. After that, the entire site collection was migrated from SharePoint 2010 to SharePoint 2013.
To ensure easier navigation and better user experience, ScienceSoft's team created a consolidated web application enclosing all the functionality that was previously scattered across multiple independent web applications.
A special attention was paid to the security issues. ScienceSoft helped the Customer to elaborate a new hierarchy of users and configured access rights in order to better protect the corporate data.
After the main structural changes were accomplished, SharePoint experts started working on the portal's UI. Our team created a new master page that was branded in accordance with the Customer's brand book. The master page was provided with links enabling employees to access 10 key sites.
ScienceSoft also developed a new home page containing such SharePoint web parts as a calendar, corporate news, a slider and links to other corporate systems.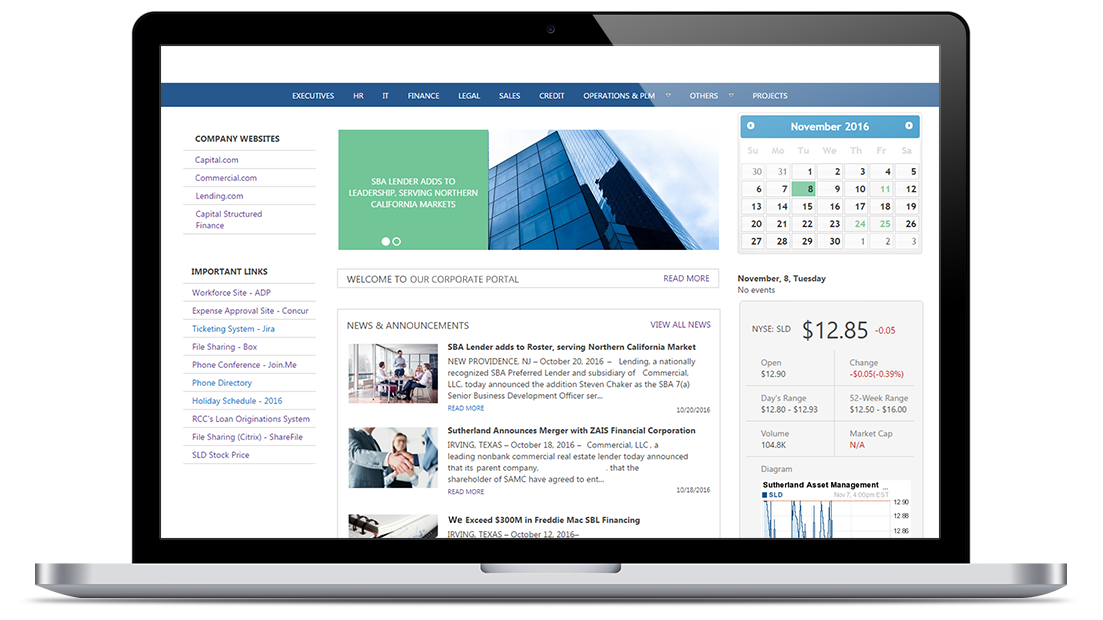 To help the Customer's SharePoint administrators and end users to quicker adopt a new portal, ScienceSoft held a range of online trainings to demonstrate the implemented features, describe the improvements made and answer users' questions.
Results
The portal's migration was made according to the elaborated plan with no impact on the Customer's business processes and users' activity. Owing to the portal's restructuring, the Customer got an intranet that is easier to manage and support. The new portal has an intuitive navigation and an attractive interface, which helped to make the working process more productive and time-saving.
Technologies and Tools
SharePoint 2013, MS SQL Server 2013, Windows PowerShell, REST, JavaScript, HTML, CSS.

Need help with a similar project?

Drop us a line, and our rep will contact you within 30 minutes to arrange an initial discussion.

<![endif]--> <![endif]--> <![endif]-->