Magento Development Services for a Floral Business
Technologies
Magento, PHP
Customer
The Customer is an Austrian fourth-generation flower company that has grown from a small family shop into a flourishing business providing floral decorations for individual and corporate customers.
Challenge
The Customer stumbled upon a wide-spread pitfall – a limited customer pool. Most of the customers have stayed loyal to the brand for years, but the percentage of new customers was low. So, the company decided to launch an online store to go beyond the limits of the neighborhood, expand their corporate customer base and boost sales.
The aim was to create a welcoming portal with impeccable design and smooth navigation. It was necessary to offer convenient and flawless delivery terms as traditionally people order flowers to some important event, and a delay here can become a disaster for a customer and a spot on the company's reputation.
Solution
The Customer chose ScienceSoft to undertake the online store development process. The team started with the analysis of the Customer's business needs. They rejected the idea to implement Magento theme from scratch due to extra time and expenditures needed, and suggested to use a ready responsive Magento theme with custom features.
The team of one Magento developer and one front-end developer implemented the following features:
Home page
Catalog navigation
Detailed product pages
Registration page
Reviews page
Checkout cart page
Simple search/search result page
Two delivery options were offered:
A courier handles the orders from Vienna.
Two reliable postal services, DHL and DPD, handle orders from eight Austrian states.
Once the order has left the company's workshop, the customer receives an automated email notification.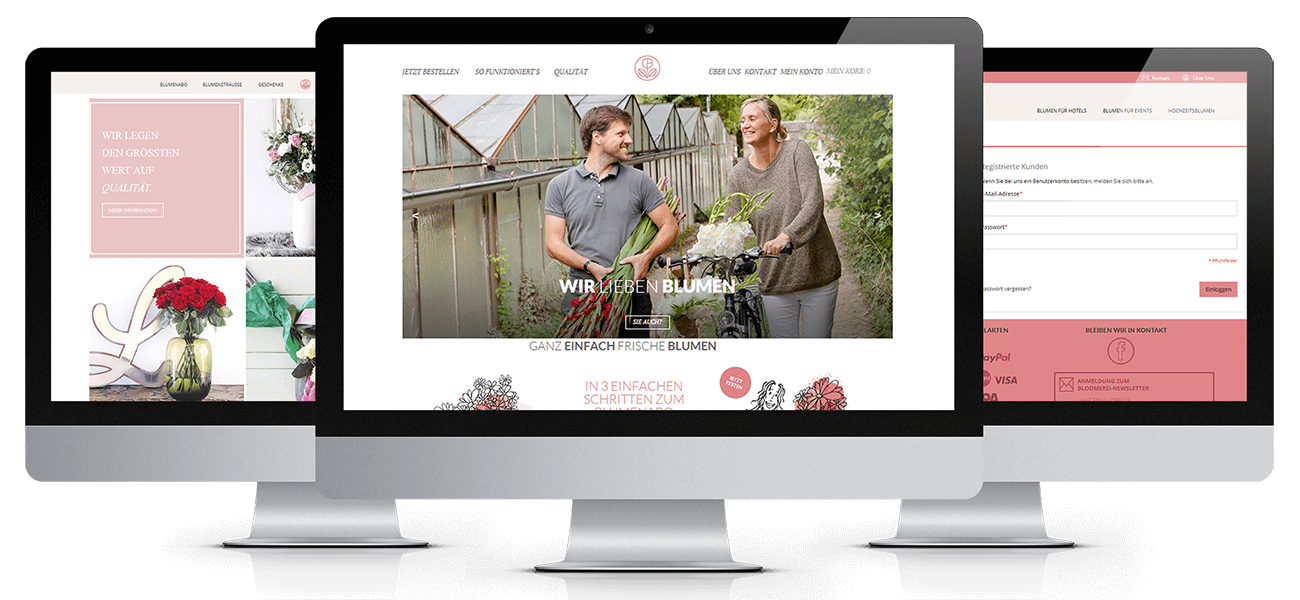 Results
The project was implemented according to all Customer's business needs with a valuable cost-saving improvement suggested by ScienceSoft Magento developers.
On time and on budget, the floral company got an eye-catching and convenient e-commerce website representing the full range of its offerings. Now, the company sells its products across the country.
Technologies and Tools
Magento 1 CE, PHP, HTML, CSS, JavaScript

Need help with a similar project?

Drop us a line, and our rep will contact you within 30 minutes to arrange an initial discussion.

<![endif]--> <![endif]--> <![endif]-->