At the start of his career, Artsiom worked as a project manager. After joining ScienceSoft in 2019, he shifted the focus of his activities to Salesforce consulting. Artsiom holds a Salesforce certificate as a proof of his knowledge of the Salesforce technology and ability to efficiently configure CRM in response to business and user needs.
To spur customers' business efficiency with a properly designed and customized Salesforce solution, Artsiom investigates customers' business processes to spot optimization opportunities. Based on the analysis, he offers default and custom Salesforce functionality to improve lead generation, speed up sales cycles, improve CSAT score and solve other business issues with Salesforce. Artsiom has successfully applied his Salesforce consulting skills to a number of ScienceSoft's Salesforce projects, like the development of an application for Salesforce-website integration.
Artsiom has expanded the scope of ScienceSoft's Salesforce service offering with Nonprofit Cloud services, adding them to our Salesforce team's competencies in core Salesforce products (Sales, Marketing, and Service Cloud).
Artsiom keeps an eye on Salesforce releases and constantly explores the latest Salesforce trends. He shares his consulting experience with the readers of ScienceSoft's blog. Among his recent articles are guides on Salesforce alternatives and Salesforce pros and cons.
Quality Salesforce consulting guarantees CRM that helps build lasting relations with customers and keep them happy.
Want Artsiom to share his Salesforce expertise with you?
Latest posts from Artsiom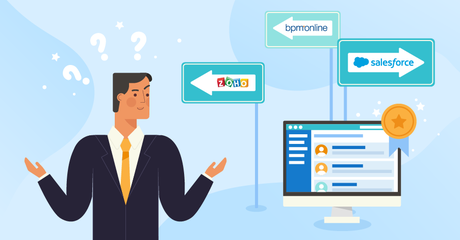 Salesforce, CRM
Looking for Alternatives to Salesforce? Consider our List of Salesforce Competitors
Projects Artsiom Contributed to
<![endif]--> <![endif]--> <![endif]-->