Development of Desktop E-book Reader Application
Industry
Entertainment, Media, Software products
Customer
The Customer is a US company that owns several digital download marketplaces to connect publishers and readers with different interests.
Challenge
E-books purchased on one of the Customer's digital marketplaces can be viewed through the website's e-library and further downloaded to continue reading on a PC. Apart from the digital library being criticized for an unattractive UI, the overall process caused inconvenience for users by making them manually organize downloaded e-books in folders. Aware of the problem, the Customer turned to ScienceSoft, a custom software development company, to build a desktop application for managing readers' e-book collections.
Solution
ScienceSoft's team rolled out a Windows desktop application that allows readers to view and download purchased books without launching a web browser, as well as automatically categorize and put them in folders on their PCs.
The convenient offline library helps users to quickly search for a book and open it via any .doc or PDF reader installed on the PC. If the app finds the target book missing in the reader's folder, it initiates the item downloading from the Customer's website.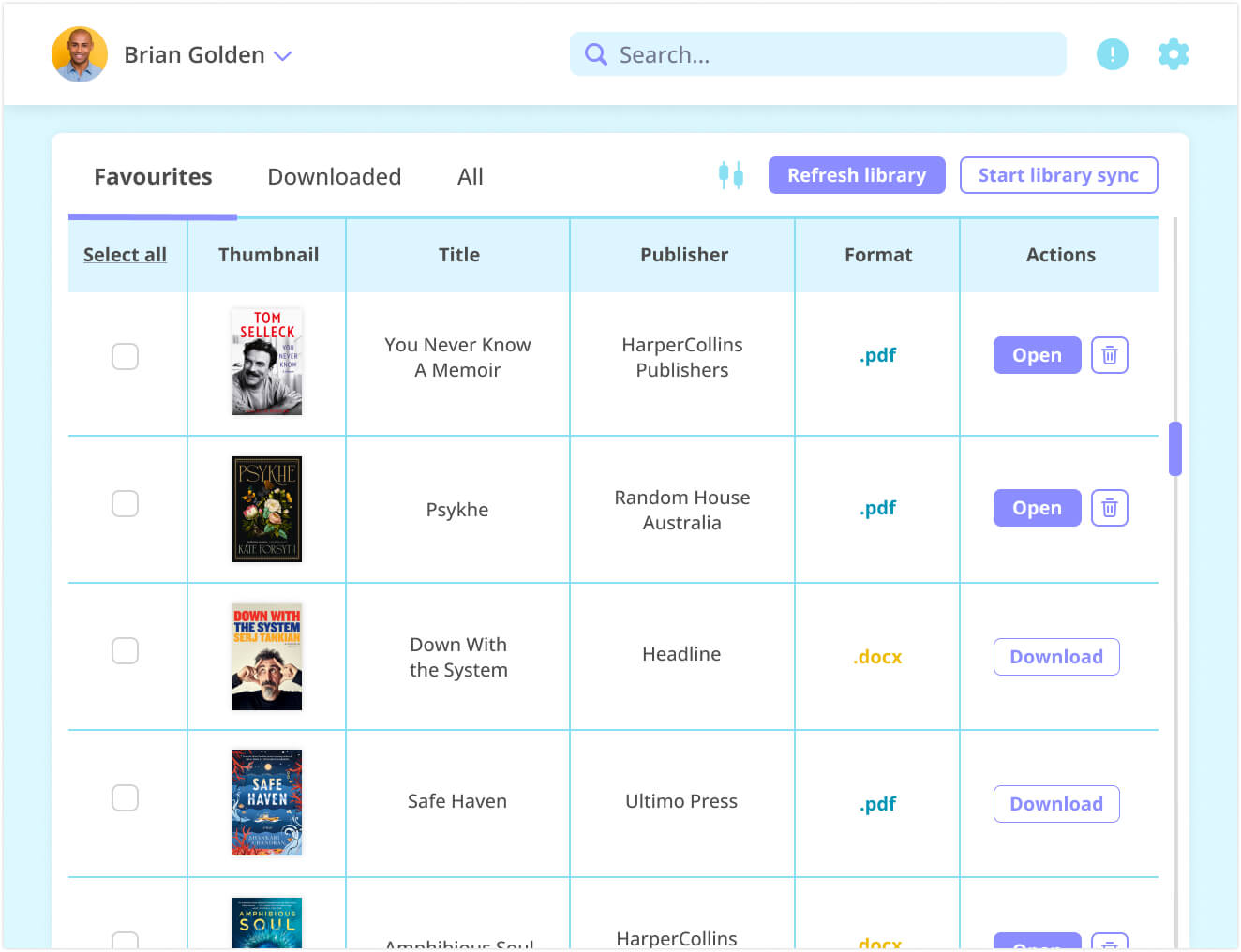 By running synchronization, users can easily get information about the latest updates on e-book bundles (e.g. a new book version or cover). For this, the app gets information from the Customer's website database through HTTPS requests and responses.
Results
The Customer received a desktop application consistent with their website and, as a result, was able to increase their readers' satisfaction by offering an additional service aimed at convenience.
Technologies and Tools
Need help with a similar project?

Drop us a line, and our rep will contact you within 30 minutes to arrange an initial discussion.

<![endif]--> <![endif]--> <![endif]-->