Car Racing Mobile App Development
Technologies
iOS, Android, Mobile
Customer
An IT company that provides various services from digital strategy engagements to deploying large web-based systems, marketing micro-sites, mobile applications, and others for the sports, media and entertainment industries.
Challenge
The Customer singled ScienceSoft out of other mobile app development services and commissioned an application for car racing fans in order to provide them with convenient access to the real-time racing information. The application had to supplement an online-translation of car racing with real-time live race information as well as provide additional possibilities for users, such as racing news, video and ticket information.
Solution
The application was designed to provide users with free and paid services. Free version of the application allows users to get the information about drivers, their results in current season and historical data as well as experience real-time live race leaderboards. In addition, users have the access to news and media block, race schedule as well as are able to buy tickets to the races.
There are 2 types of paid subscription: monthly and yearly subscription. Users, who are subscribed, have advance possibilities further to standard, such as:
Live advanced leaderboard and driver telemetry.
Live driver in-car audio.
Race radio.
Live cameras (live in-car and alternate camera angles).
Live dashboard to track drivers' positions.
The system lets users to share racing information with friends by e-mail, message and social networks (Facebook, Twitter).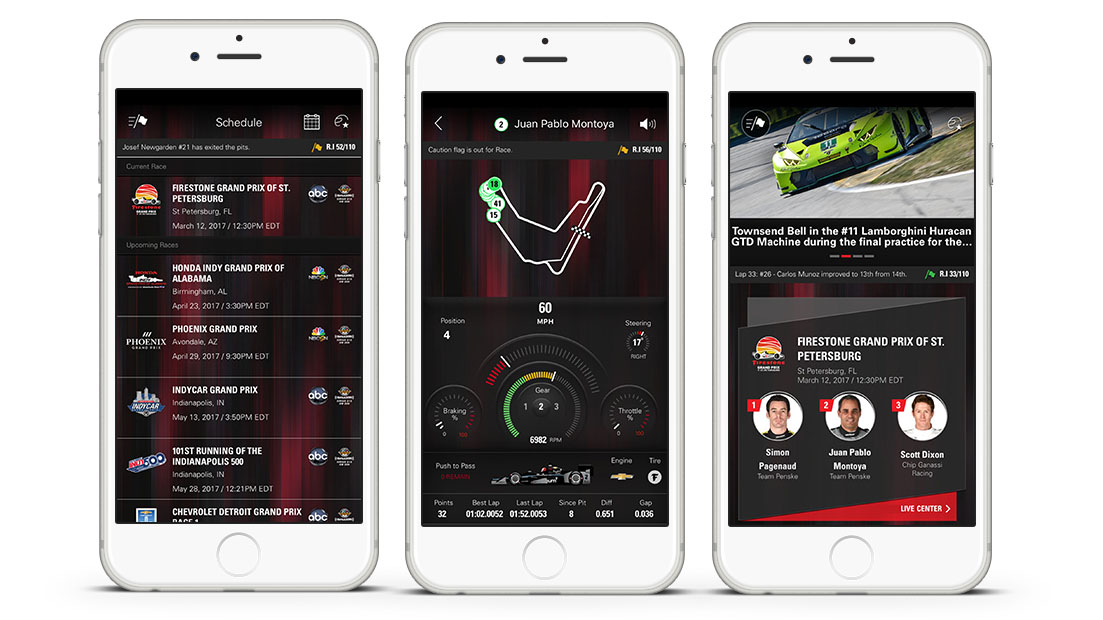 As the Customer collaborates with various advertisers, the application was designed to monitor users' activity concerning ads displayed in the application.
Results
ScienceSoft team designed and developed an iOS and Android car racing application that allowed the Customer to enrich its services and provide users with diverse real-time live race information. The application helps enhance users' involvement into the racing and increase their loyalty to the Customer.
Car racing application was uploaded to the Google Play and App Store and became popular with the racing fans.
Technologies and Tools
iOS: iOS SDK 6.1, CoreData, Freewheel Ads, Adobe Omniture Statistics.

Android: Android SDK, XML, JSON, Android RPC, Design pattern, Eclipse, DDMS, ADB, AAPT, Hierarchy Viewer, sqlite3 (SQLite, SQL 92), Android in-app billing, animation API, surface view, GCM; Advertisement SDK, Facebook SDK, Twitter SDK, Sliding menu lib, SVG lib.

Need help with a similar project?

Drop us a line, and our rep will contact you within 30 minutes to arrange an initial discussion.

<![endif]--> <![endif]--> <![endif]-->