Editor's note: Daria talks about vendor management systems and shares a list of benefits they provide. You can also check our web portal development services if you need assistance in implementing a vendor management application.
According to the survey conducted by SAP Fieldglass in collaboration with Oxford Economics, 65% of executives consider their external workforce to be crucial to operating at full capacity and meeting market demands. Moreover, 60% of market leaders say their extended workforce allows them to stay competitive in the digital age. As the external workforce grows, companies need to manage their vendors effectively.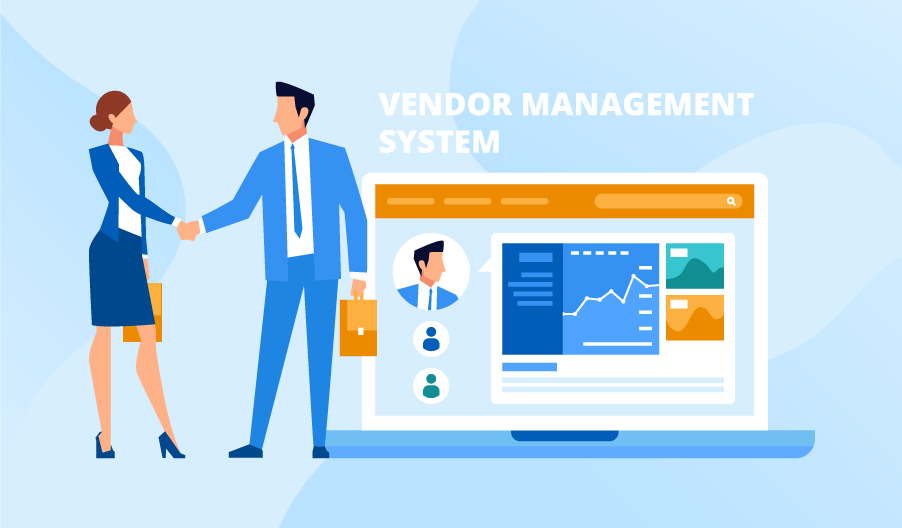 Vendor Management System: recap
A Vendor Management System (VMS) automates and streamlines your relationships with vendors, from choosing a vendor and signing a contract, to accepting and paying for the work done. Let's see the advantages of VMS technology in detail.
Benefits of a Vendor Management System
#1 Facilitated vendor search and onboarding
Companies may put off the expansion of their vendor bases for two reasons: the process of new supplier enrollment is time-consuming, and further managing multiple relationships and contracts is complicated. Vendor management software is designed to cope with both problems at once.
VMS has an easy and clear self-registration process for vendors that saves your procurement staff from unreasonable efforts to collect all the required information about new suppliers. With VMS, you can pre-qualify vendors against your critical requirements like an ability of a vendor to produce goods under your brand or to ship products to certain countries.
All in all, using a vendor management system, you can obtain all the necessary vendor information (such as bank details, regulatory data, capacity details, etc.) in a fast and error-free way for approval. The sooner you onboard new vendors, the faster you start getting value from your cooperation.
#2 More accurate vendor risk assessment
To plan future cooperation with your vendors, you need to understand all risks such cooperation may entail. To assess vendor-related risks thoroughly, VMS's AI-based technology uses vendors' data, your pre-qualification criteria, as well as data collected during your previous cooperation with vendors.
#3 Transparency and reduced operational costs
A vendor management system brings increased visibility into all transactions with your vendors. You can, for example, detect hidden costs or note discrepancies in payment details reported by a vendor (e.g., exaggerated pay rates). Besides, when integrated with accounting software, a VMS system can enable automated invoicing, allowing your business to cut costs associated with manual invoice processing and get rid of mistakes caused by manual data entry.
Time to implement a vendor management system
An effective vendor management system helps you reduce operational costs, assess vendor risks more accurately, and facilitate supplier search and onboarding. If you feel hesitant to go into VMS implementation investment right now and need to get a better understanding of the business value it can bring, you can start with a free demo from different VMS providers and get real experience with the tool. And if you are looking for professional help in implementing a vendor management system, don't hesitate to contact ScienceSoft's team.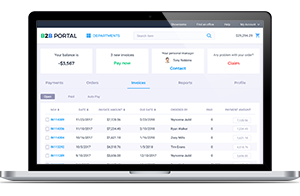 Want to bring your business online or enhance its web presence? We are ready to develop web portal solutions for you to enjoy lucrative benefits of the next-level B2B automation.