More than once in our 32-year software development and IT consulting practice we've inherited projects where the expected benefits of software development outsourcing turned into disadvantages that put at risk the entire outsourcing initiative. Handling such situations is time-consuming and expensive, and most of them could've been prevented.
In the article, we show how 4 common benefits of outsourcing software development can become disadvantages and share our practices to avoid that.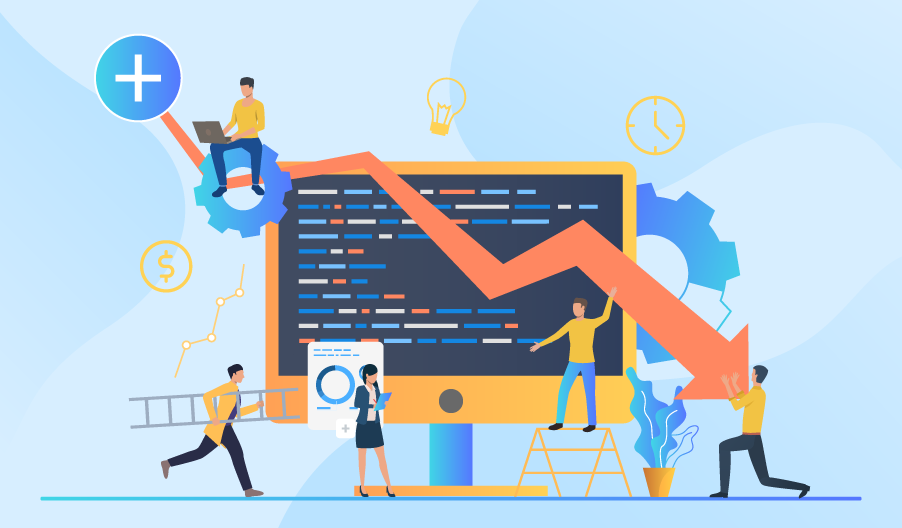 Striving to cut software development and support expenses, companies choose an outsourcing vendor with attractively low prices, but this choice can lead to increased costs instead. Here's how:
Low prices can come from saving on proper needs analysis, requirements gathering and management. This may cause a project scope creep when an outsourced project is in full swing.
A company that has just entered the market or shifted from team augmentation is likely to charge less than competitors. But such a company will lack experience with large outsourcing projects, and overall costs can increase due to missed project deadlines and not fitting into the budge.
An outsourcing company can employ inexperienced developers to reduce expenses, which will cause in the end multiple reworks and missed deadlines result in double costs.
To avoid increased costs, you should find a company with strong BA and experienced project management to gather and process your needs and plan how to meet your software development requirements.
To assess candidate vendor's expertise in BA, software development and other aspects you plan to outsource, you can study the list of their certifications, read their case studies and check their clients' references.
If a software development outsourcing company fails to establish effective management and cooperation in a project, their daily work may need rigorous management from your side, distracting you from your core business.
To avoid disturbing micromanagement, find an outsourcing company who applies mature development and project management processes, so it is independent enough not to bother you with the daily routine. To be in control of the project, you can check monthly reports on project progress.
Gaining access to the expertise in the latest tech trends you need for developing your product or enterprise software but lack in-house can be easy through outsourcing. Offshore vendors may offer such expertise at lower prices, but the cooperation with them can be undermined by language barriers, cultural differences and inconvenient time zones.
To avoid collaboration problems, it makes sense to check if your candidate vendor has enough experience with companies from your country and has positive references from them. But the reality is that you cannot eliminate language barriers and cultural differences completely.
A promised increase in the enterprise software or product development speed can be achieved through the wrong means, for example, by ignoring comprehensive quality assurance. Such situations can result in a weak software architecture, poor code, and security problems and cause low solution adoption and ROI.
To avoid quality problems and at the same reduce time for development, iterative development can be used, as our experience shows. This approach allows delivering the first basic version of the solution within a short time (about 2 months for simple solutions and about 6 months for complex ones). Then, software can be expanded with new features added every 2-6 weeks. Sound QA and change management helps to ensure applications' stability in the context of quick software evolution.
Afterword
Software development outsourcing is a good way to save costs, focus on your core business, get access to the latest technologies and reduce time to market. All this comes under one condition, though: choose your vendor wisely and consider iterative development for the outsourcing advantages not to become cons.