Editor's note: With so many vendors on the market, how do you choose the one that becomes a true partner? In the article, Boris Shiklo, CTO at ScienceSoft, highlights the moments to pay attention to while making a choice. Also, check ScienceSoft's software development outsourcing offer to discover how a tailored approach to building partnerships with customers can look.
To find a software development partner, you have to build a pool of vendors and check for the credibility of their services. In this article, I'll guide you through this process drawing on ScienceSoft's 31-year experience in software development and IT consulting.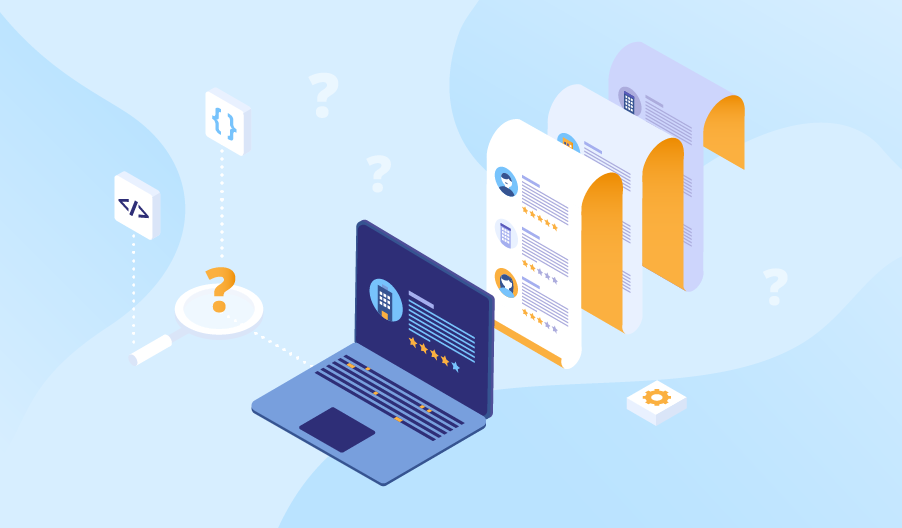 How to make the search for a software development partner efficient?
Use such B2B review platforms as Clutch.co, where you can sort out vendors by rating, number of employees, hourly rates, location, and more.

Narrow down to 3-10 candidates that comply with your preliminary requirements. In addition to basic requirements, such as acceptable costs and a sufficient number of employees, I recommend including vendors with a rating above 4.5 (out of 5) and more than 5 reviews to get the objective picture.

For small and medium projects, you can send a general inquiry for information to the selected vendors, whereas for large and complex ones, you may consider sending RFP. To see if you need it, explore the

RFP guide

prepared by my colleague Max Eliseev, Presales Director at ScienceSoft.
What criteria should your software development partner satisfy?
At ScienceSoft, we process more than a thousand RFPs from potential customers per year, and I would like to share which vendor requirements are commonly marked as the most important. You can include some of them right in your RFP, while others can be discussed during a follow-up Q&A session with shortlisted candidates:
Domain expertise

: Does a vendor know specifics of your domain?
Their testimonials and case studies should prove industry-related competence, not just technology excellence.
Transparency

: How will a vendor let you control their performance?
A vendor should outline particular methods to ensure transparency of cooperation. ScienceSoft, for example, creates a comprehensive system of KPIs personalized to each customer (you can find a sample KPI system here to check the aspects it normally covers).
Change requests (CR) management (for Agile projects)

: How mature is a vendor's process of implementing changes?
While describing the CR management process, a skilled vendor pays attention not only to quick implementation but also to software reliability.
Let's illustrate the idea with an example. For each CR in ScienceSoft's software development project for an international marketing company, we prepared a short business proposal with objectives, an impact on the project, the scope of work and time estimation. All CRs were reflected in the project's roadmap and covered in several releases. After releases, stakeholders performed user acceptance testing to approve changes. This process allowed evolving software continuously while keeping it stable.
Security

: How will a vendor protect your data?
A vendor's processes must be compliant with ISO 27001 standard and industry-specific regulations (for example, HIPAA in healthcare). There are also specific requirements for security-critical domains, such as healthcare and banking, for example, data should be encrypted at every point of interaction.
Support (for projects including this service)

: How reliable is a vendor's software support, and what exactly does it include?
Ideally, a vendor should be able to cover all aspects of support (administration, software monitoring, troubleshooting, multi-tier support, and evolution) as continuous improvement is what makes your software valuable to business.
Make your outsourcing initiative a success
Before reaching out to vendors, you need to know clearly what you're looking for in order not to get influenced by biased offerings. But the understanding of what to ask from a vendor requires years of experience to build up, often gained by trial and error.
Alternatively, leveraging consultants' help reduces risks and shortens decision time. My colleagues at ScienceSoft can analyze the outsourcing needs of your company with a feasibility study and provide an independent point of view. You will find out:
How effective your current software development processes are.

What outsourcing model is optimal for you.

What processes you need to outsource.
Our study will also help you structure inquiries to potential partners and prepare RFP. Feel free to write to us and request a feasibility study.
Looking for an outsourcing partner to take over your software development project or the entire pipeline of projects? ScienceSoft is ready to support your business growth and digital transformation initiatives.