Editor's note: Anastasiya shares some tips on improving customer service in retail and technologies that help put those tips into practice. If you're interested in solving your customer service challenges right now, ScienceSoft is ready to lend a helping hand with its customer service consulting services.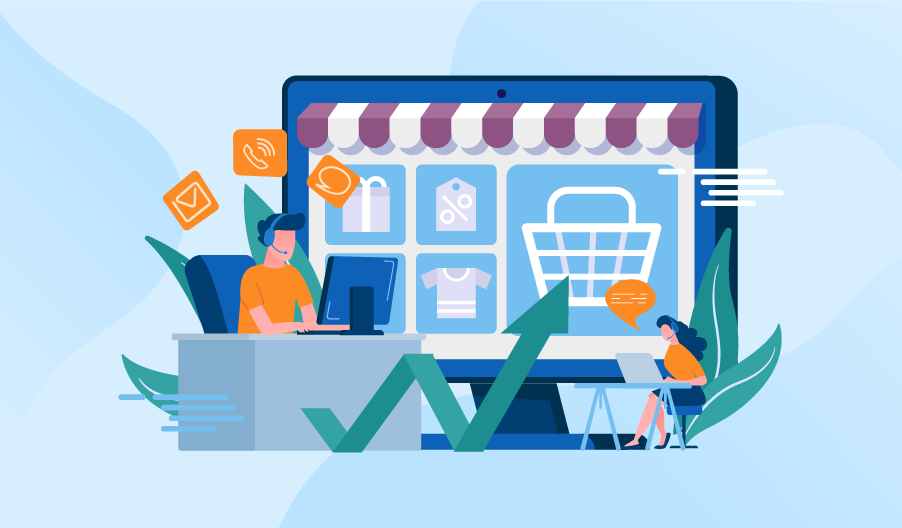 As a retailer, you may have either physical shops exclusively or both brick-and-mortar and online stores. The tendencies that world economy has demonstrated during the COVID-19 pandemic – and it seems they are here to stay – show that the latter combination is a better 'survival kit' for retailing. So, for the sake of clarity in this article, let's focus on this representation mode. Why does it matter? Because when it comes to customer service in retail, your representation mode influences the technicalities of your customer service.
Surely, there are retailers that focus strictly on online sales but this falls into the ecommerce realm, so if you are one of such retailers, you're welcome to read about ecommerce customer service in a post by my colleague Oleg Khmelkov.
The peculiar thing about retail customer service is that not only your specifically trained office- or home-based customer service team actually carries out customer service duties. Your in-store shop assistants from time to time function as customer service agents too. So, you need to cultivate and hone their customer service skills to make them your friendly and reliable face-to-face first line of help.
What tech can help here? Knowledge management tools for service agents (articles, FAQs, smart search, etc.) that quickly provide info on your sold goods, related troubleshooting actions as well as all relevant store policies. And since having access to this info on the go is paramount, your customer service solution should provide your in-store team with a tip-top mobile app.
Although face-to-face interactions should be kept in the picture, you should make sure that your customers don't have to travel all the way to your physical stores for customer service purposes. No matter what it is about – a complaint, an issue, a question, a suggestion, maybe even some praise – your customers should find it very easy to reach your customer service team through any channel that they may want to use (phone, email, web form in your online store, chat, social media, etc.). And if there's an issue with, say, a purchased washing machine, you should arrange on-site repair visits or a pickup service so that your customers don't have to transport large objects to your premises on their own.
What tech can help here? Your customer service software should provide the capabilities for managing omnichannel customer support right from inside the solution with the help of automated case assignment, escalation, reminders and so on. As to on-site visits and pickup services, you can arrange those using field service management products with visit schedules, parts management and other relevant functionality.
When it comes to common actions like checking order statuses, return policies, delivery conditions and such, most of your customers would happily do without customer service agents at all. There's actually no real reason to involve your qualified, most likely overloaded customer service team into such trivia in the first place, and a lot of reason to let your customers deal with such things on their own: it would dramatically improve customer experience and reduce agent overload.
What tech can help here? It would make sense to add a chatbot to your already existing online store where customers could instantaneously get answers to their common questions or get redirected to a real-life agent in case of a less trivial inquiry. In addition, it always makes sense to have a self-service portal for customers to find all needed knowledge about your store's policies in relevant articles or FAQs. Such a portal could be integrated into your online store or could be a separate website.
Good customer service goes hand in hand with good tech
A solid client-centered customer service process and related management practices are hard to overestimate, but the best way to make all that come true is to use efficient and reliable customer service software with comprehensive functionality. At ScienceSoft, we believe that market-leading CRM platforms, such as Dynamics 365 and Salesforce, deliver customer service software of exactly that quality level. Both Dynamics 365 Customer Service and Salesforce Service Cloud offer all above-listed functionality and have the power to bring your customer service team to new levels of efficiency.
If you're interested in exploring the potential of these products for your company's good, do let me know.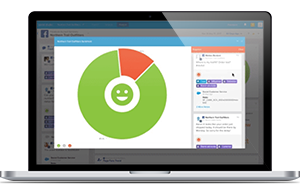 Looking for a way to improve your customer service? Our specialists in customer service management provide a full cycle of consulting and optimization.