Get a B2C Web Design to Drive Your Business
Share the general information about your existing or planned B2C web solution – and we'll get back to you to devise your web design strategy.
ScienceSoft in brief
Dedicated UI and UX design teams with 20+ years of expertise.
Experience in delivering designs that increase conversions by up to 600%.
Vibrant and intuitive web designs that ensure brand excellence.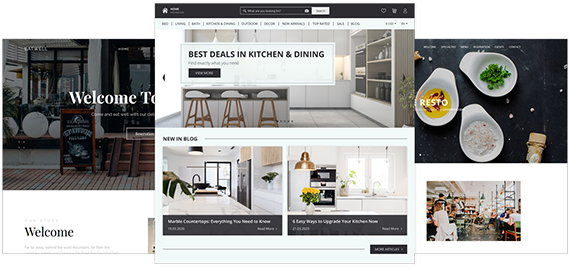 Our Offices
McKinney, Texas
5900 S. Lake Forest Drive, Suite 300
McKinney, Dallas area, TX-75070
Atlanta, Georgia
3372 Peachtree Rd., Suite 115
Atlanta, GA-30326
Riga, Latvia
Aspazijas bulvāris 20
Rīga, LV-1050
Vantaa, Finland
Rajatorpantie 8
Vantaa, FI-01600
Fujairah, United Arab Emirates
Fujairah - Creative Tower
Fujairah, POB 4422
Our Customers Say
Our original site demanded a lot of manual effort. We asked ScienceSoft to clean up the design and make our site more user-friendly. ScienceSoft understood and implemented everything I requested. They never pushed back on any of my requirements. Instead, they managed to accomplish all of my requirements. We're very satisfied.

Roman Haraja
Tooling Engineer, Edgewell Personal Care
Over the past three years, Lixar was very pleased with the service provided by ScienceSoft development teams and executive management. For accelerated project timelines which require skilled resources, ScienceSoft is a company that your team should consider.

Jan Banda
Director, Lixar
ScienceSoft proved to be a professional service provider from the outset. We appreciate their proactive approach and ability to suggest improvements to a prospective solution on both architectural and business levels. We know we can always rely on ScienceSoft's various competencies when our clients require quality software which would facilitate their business success.
Read Original
Mikhail Anfimau
Senior Solution Architect, Leo Burnett
Over the past 10 years we've worked on about ten mobile app development projects with ScienceSoft. It was our first encounter with an outsourcing company. The relationship turned out to be very good, so we saw no need to look for other suppliers.
Read Original
John Andersson
Founder & CEO, Peek-A-Boo

ScienceSoft is a highly skilled and uniquely capable firm with multitudes of talent on-board. We have collaborated on a number of diverse projects over the years all of which have been utmost success for both us and our clients.
Read Original
Nader Afshar

President, Persis Consulting Co.

<![endif]--> <![endif]--> <![endif]-->