Meet Cleverly – A New ServiceNow® Training Management App by ScienceSoft!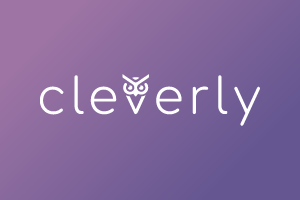 ScienceSoft has released Cleverly, our new proprietary ServiceNow application for corporate training management. It is certified by ServiceNow and available on the ServiceNow Store right now.
Cleverly is the first free ServiceNow app that allows you to streamline training management processes in your company and enhance your employees' competencies and skills.
The app can help you achieve this massive goal with light-weight and easy-to-use functionality that supports:
Creating instructor-led training courses and self-learning engagements.
Adding participants to the created training engagements.
Distributing training courses and related materials among participants.
Tracking and reviewing trainees' progress.
You can also use Cleverly with the functionality of your existing ServiceNow solution, such as surveys and quizzes, to review and improve the efficiency of your training courses as well as check the quality of knowledge that your trainees receive.
"Cleverly is designed to help your organization facilitate your business processes and stimulate your revenue streams by growing your employees' expertise," says Ann Ziatsikava, ScienceSoft's product line manager for ServiceNow.
Cleverly is the first ScienceSoft's proprietary ServiceNow application released to the ServiceNow Store. And we are planning to further apply our ServiceNow application development expertise and create more apps for you to solve more of your business challenges.

We would like to give a huge thanks to the whole team that made Cleverly happen: our ServiceNow architect Andrii Iarmolatii, ServiceNow developers Anna Kandratsiuk and Uladzimir Rubakhin, software testing engineer Vadym Makovetskyi, project manager Maksim Kavaleu, designers Aliaksandr Barcheuski and Anastasiya Stelmashchuk, communication specialist Maria Saladukhina and editors Anastasiya Valasach and Marina Volkova.

<![endif]--> <![endif]--> <![endif]-->