Healthcare IT Support Services
Healthcare IT support services keep healthcare providers' IT infrastructure working without failures thanks to stable IT processes and timely resolved issues. Since 2005, ScienceSoft helps healthcare organizations safeguard their infrastructures, enable IT evolution and digital transformation.
ScienceSoft Is a Leader in Healthcare IT Services Market in 2022 SPARK Matrix
ScienceSoft is featured as a leading healthcare IT services provider, along with Athena Health and Oracle Cerner. This achievement is a result of 18 years of tireless pursuit of technological innovation, made possible by ScienceSoft's passionate team of healthcare IT experts who always strive to make a difference for patients and caregivers alike.
Types of IT Support for Healthcare We Provide
Proactive medical IT support
Proactive monitoring of medical applications (EHR, HIE, PACS, patient-facing apps, etc.), IoMT infrastructure (sensors and smart devices), etc.
Healthcare IT infrastructure administration and maintenance (including cloud usage optimization), data management.
Data center support.
Desktop and mobile device management.
IT infrastructure security and compliance (e.g., with HIPAA, FDA).
Reactive medical IT support
L1, L2, L3 support by help desk according to your healthcare organization's business hours (24/7, 12/7, 12/5, 8/5).
IT infrastructure troubleshooting.
Medical applications support.
IT infrastructure evolution (e.g., implementation of security measures to improve healthcare data protection and HIPAA compliance, cloud migration, changes in the app development infrastructure).
You don't have to choose between these two types of support. Based on my experience, the best way is to balance out the proactive and reactive support. This helps identify issues before they escalate and resolve the issues quickly if they occur.
Healthcare IT Ecosystem Components We Support
Our outsourced medical IT support experts are ready to maintain, troubleshoot and improve the following elements of medical IT environment:
Networks.
On-premises data centers.
Cloud services (IaaS, PaaS, SaaS).
Cybersecurity tools (SIEM, IAM, firewalls, etc.).
Medical applications and their integrations (EHR, HIS, practice management systems, telemedicine apps, patient and physician apps and portals, hospital apps, user apps for medical devices, etc.).

Data management and storage (databases, data warehouses, data lakes).
Messaging and data transfer systems.
Application development infrastructure.
Desktops, tablets, and mobile devices in the medical office.
Medical devices infrastructure.
IoT devices (smart wearable and stationary medical devices, e.g., cardiac monitors, CT scanners).
Why Outsource Healthcare IT Support to ScienceSoft
16 years of expertise in IT support.
18 years of experience in healthcare IT consulting and development.
Working experience with HIPAA and FDA.
ISO 13485:2016 certification proving we work according to the requirements of FDA and The Council of the European Union.
15 years of experience in ITIL-compliant IT service management.
Answering Frequent Questions about Healthcare IT Support
Wouldn't outsourcing IT management threaten our information security?
ScienceSoft has an established information security strategy and management system in place and monitors data security in-house 24/7. We make sure that your data is safe from unauthorized third parties or ransomware.
How can we check the quality of ScienceSoft's healthcare IT support?
To get you familiar with our support approach, we are ready to fulfill test tasks and share case studies of similar support projects. To ensure service quality visibility, we can agree on a set of KPIs (e.g., service availability, response time, doctor and patient satisfaction with support services, changes delivered, etc.) based on your current priorities.
What if we need to change the terms of our support agreement?
ScienceSoft acknowledges that a healthcare organization's business strategy and IT needs may evolve or change with time. We are open to discuss and adjust the terms of the contract to adapt to a changing business environment and customer demands.
Choose Your Service Option
Support of selected healthcare IT components
We ensure the flawless work of required IT ecosystem components (applications, e.g., HIE, patient portals, telehealth apps; IoMT infrastructure, etc.) and prevent a workload increase for the in-house IT team.
I need this
Healthcare IT support team augmentation
We are ready to cover temporary or permanent resource gaps in an IT department of your healthcare org and offer our full-cycle IT support and application development services.
I need this
Full healthcare IT infrastructure support
We offer comprehensive support from IT service desk for medical staff and patients to continuous IT infrastructure maintenance and evolution.
I need this
Our Projects for Healthcare
What ScienceSoft's Customers Say
Justin Turner
CTO
Chiron Health
We engaged ScienceSoft to build an Android app that complements our web-based platform for our patients. We ... would certainly consider ScienceSoft as a technology partner in further software development initiatives.
Todd Nilson
MD
HealthPoint Plus
We were impressed by their code analysis proficiency and in-depth knowledge of telemedicine specifics. ScienceSoft proved to be a reliable vendor with a solid healthcare background, and we recommend them to everyone looking for a telehealth software development partner.
Alexander Riftine
CEO
Intellewave
ScienceSoft designed and developed a native iOS app that offers a quantitative assessment of users' physical fitness. I was impressed with the excellent level of responsibility, communication skills, and mobile competencies of both the management team and developers.
Sergey Shleev
Prof. Dr. Department of Biomedical Science
Malmo University
During our cooperation, ScienceSoft proved to have vast expertise in the Healthcare and Life Science industries related to the development of desktop software connected to laboratory equipment, a mobile application, and a data analytics platform. They bring top-quality talents and deep knowledge of IT technologies and approaches in accordance with ISO 13485 and IEC 62304 standards.
View all customer reviews
Technologies We Use for Healthcare IT Support
The Financial Times Includes ScienceSoft USA Corporation in the List of the Americas' Fastest-Growing Companies 2023
For the second year in a row, ScienceSoft USA Corporation ranks among 500 American companies with the highest revenue growth. This achievement is the result of our unfailing commitment to provide high-quality IT services and create best-value solutions that meet and even exceed our clients' expectations.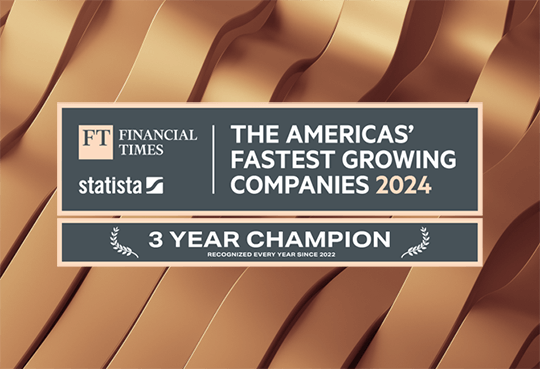 What Benefits Healthcare IT Support Brings
medical applications availability due to proactive infrastructure monitoring.

patient and physician satisfaction due to quicker response to IT issues and improved stability of healthcare software

productivity of nurses and physicians thanks to the reduced number of medical app issues and timely help desk response

regulatory compliance of the IT infrastructure or its delegated part due to security monitoring
<![endif]-->