Editor's note: Learn how to create a shopping cart page that your online customers wouldn't want to abandon, and consider ScienceSoft's ecommerce website design services for creating an ecommerce website with high conversions in mind. And if you are used to a broader understanding of the term 'shopping cart' as a whole ecommerce website and thus need a more comprehensive design overview, we invite you to explore our business and technology guide to custom shopping cart development.   
Why Your Shopping Cart Design Matters
A shopping cart is a critical component of your ecommerce conversion funnel. it can both prompt your customers to a purchase or make them leave before checkout, even if they were ready to buy. In fact, the alarming 88% of online shopping carts are abandoned. The stats like this demands us to share experience in designing a converting shopping cart interface. Here are 5 tips to get you started.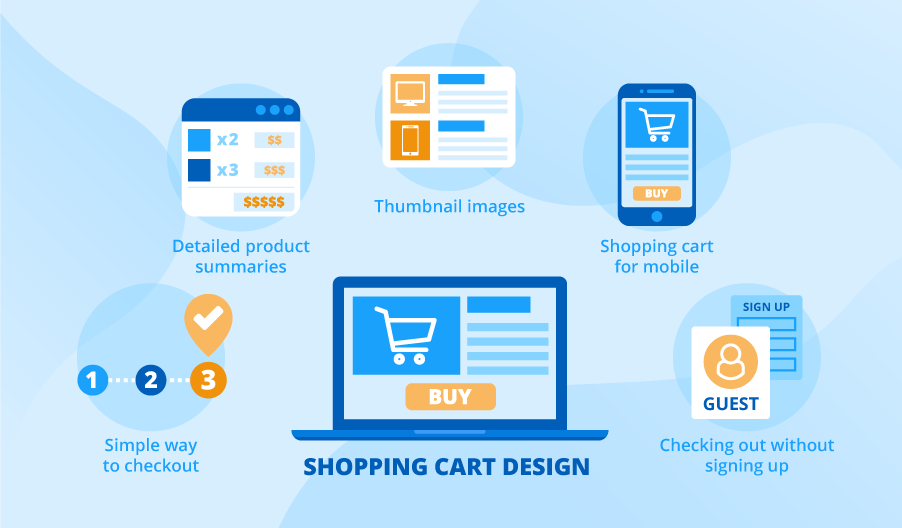 #1 Make the way to checkout as simple as possible
The shopping cart has the same basic function in both online and brick-and-mortar stores – it is a vehicle for transporting products to the checkout. The main difference is that one is moved by pushing, and the other with clicks. And the fewer clicks your online customers make before reaching the checkout, the less likely they're to get annoyed and leave halfway through. Smart designers learn the lesson and give users an option to take their shopping cart straight to checkout.
#2 Display detailed product summaries
Customers may abandon their shopping carts if they lack comprehensive product information. It's easy to lose track of the shopping cart content while browsing, so customers need a concise, yet informative, summary before proceeding to checkout and payment. At the very least, it includes prices, quantity and product page links for each item. Depending on the product, it should also remind of product variables (like color or size) chosen by the customer and available for edit at this step.
#3 Make the most of thumbnail images
Thumbnail images are essential for reminding customers what they're planning to buy. A product image stays in memory longer than a description. Images are also less ambiguous than text as representations of products. To see this effect in action, check the same product in different online stores – the difference in descriptions can be fairly impressive.
#4 Optimize a shopping cart for mobile
I believe, having a single shopping cart design pattern for desktop and mobile is not an option to go for. A better approach would be to adapt the shopping cart according to the uniqueness of each UI environment by creating separate templates for each. The functionality remains the same but special attention is given to the page layout and a relative size of each element, including thumbnails, descriptions, and the CTA button.
#5 Checking out without signing up
Some shopping carts require customers to sign up and create a profile before they can complete a purchase. This is a barrier for many customers who intend to buy but are not ready for deeper engagement with your brand yet. From my experience, when allowed buying without signing up, your customers will be more willing to return and create a profile in the long run. In a perfect scenario, you combine guest checkout with one-page checkout to create a truly convenient shopping system for first-time customers. They can purchase a product without leaving the product page and don't share anything but essential payment and shipping information.
Get the most of your shopping cart
Despite the shopping cart abandonment rate being high on the whole, many ecommerce businesses have managed to turn the situation around. If you'd like to know how to apply the best practices I've outlined to your particular case or need help with their technical implementation, ScienceSoft's ecommerce team is up for the task, just let us know. And if you are interested to foster a comprehensive understanding of 
Start with a consultation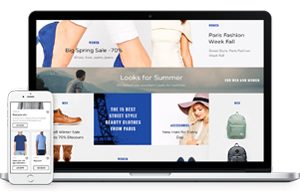 Ecommerce Website Design by ScienceSoft
At ScienceSoft, we create ecommerce websites with balanced visual appeal and usability.
Start with a consultation