Shopify to Adobe Commerce Migration for a Gaming Webstore
Technologies
Magento, PHP
About Our Customer
Our Customer sells gaming licenses, and its online store is a hot spot for gamers all over the world.
On the Verge of Migration from Shopify
When the Customer was selecting an ecommerce platform to create its online store, it prioritized convenience and a quick launch. At that time, the choice of Shopify seemed reasonable and went in line with the Customer's expectations. However, the decision turned out short-sighted.
Shopify is a SaaS ecommerce platform. Though it's quick to unbox and deploy, it's very rigid in customization. When the Customer couldn't tailor the webstore to the specifics of its business as much as it wanted, the need for migration to a more flexible ecommerce platform came up.
The Customer conducted independent market research and decided on Adobe Commerce as a target platform for migration. The company was looking for Adobe Commerce developers experienced in cross-platform migration.
ScienceSoft Used Migration as an Opportunity to Improve Everything
ScienceSoft assigned a team of a business analyst, three Adobe Commerce developers, a QA engineer, and an ICT engineer to the project. The Customer was lucky to get a team genuinely interested in the gaming industry and involved heart and soul in the project.
We planned the migration between ecommerce platforms as a two-step process. First, we created a new webstore on the target platform — Adobe Commerce, and then we migrated the data.
Creating an Adobe Commerce Webstore
As required by the Customer, we deployed an Adobe Commerce application and enabled 10 store views for different languages.
To increase the value the Customer gets from migration, we chose not to copy the same look and feel of the existing webstore but introduced improvements. Some ideas were inspired by the competitor analysis we conducted, other — by the experience and imagination of our team. As a result of creative brainstorming, we came up with a new custom website design — more contemporary and classy. One of the cool ideas we offered and the Customer adored was a game-style design of the 404 error page.
The next aspects to improve were product experience and navigation. The Customer wanted to sell three types of products — virtual products, licenses and gift cards. The latter two types are not supported by Adobe Commerce by default, so we custom-built them.
There were 2,000+ products in the catalog, so user-friendly navigation was the key to the whole user experience. We analyzed the product range and structured the products by categories in a more understandable way. We implemented a new approach via a custom Adobe Commerce module. Also, we set up a geolocation API to show region-restricted games to relevant users only.
The Customer used other systems to perform certain business tasks and required to integrate them with an Adobe Commerce webstore to get commercial data sent automatically. We set up integrations with:
Xero — accounting software.
Zendesk — customer service software.
Stamped — reviews and loyalty software.
Migrating the data
The main challenge of data migration was incompatible data formats between the two systems. Therefore, we formatted the data first and then migrated 2,000+ products and 200,000+ customers smoothly from Shopify to Adobe Commerce.
Shopify to Adobe Commerce Migration Is Successfully Completed
In the course of 4–5 months, the Customer has not just migrated to a more flexible ecommerce platform as it wished but got a new webstore with improved design and user experience. The Customer's team was delighted with ScienceSoft's expertise and sincere commitment to the best result.
Technologies and Tools
Adobe Commerce, PHP 8.1, MySQL 8.0, Elasticsearch 7.17, Nginx 1.21.2, Redis 6.x, RabbitMQ 3.9, Varnish 7.0, Composer 2.x.
Need help with a similar project?
Drop us a line, and our rep will contact you within 30 minutes to arrange an initial discussion.
More Case Studies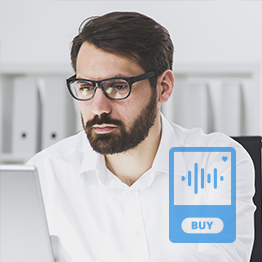 Online Marketplace Development for a Provider of AI Training Data
ScienceSoft launched an online marketplace for a seller of AI training data sets and helped them evolve it into a profitable lead generation channel.
See project details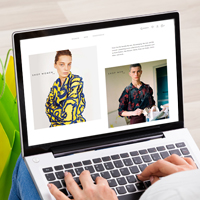 Magento Implementation with Enhanced Product and Content Management for a Fashion Retailer

ScienceSoft has implemented a large-scale project of cross-business integration. Its ecommerce component resulted in the creation of an online store and its integration with Pimcore (a CMS) and Akeneo (a PIM) to meet the Customer's functional requirements.

See project details

<![endif]--> <![endif]--> <![endif]-->