SharePoint Portal Customization for an NPO with 10,000+ Members
Industry
Consulting, Professional Services
Customer
The Customer is a US-headquartered non-profit organization operating all over the world. The organization supports over 10,000 of entrepreneurs and contributes to their professional growth.
Challenge
The Customer runs a SharePoint-based portal that unites all members on a single hub. The members form clusters depending on their geographic location. The portal hosts individual and cluster profiles. It also provides numerous resources for members to collaborate and improve their business knowledge and skills.
The organization sticks to a strict corporate policy that obliges members to be active if they want to keep their membership status or to upgrade it. At the end of each year, the Customer was evaluating the members' activities using various tools, including standard Excel spreadsheets. However, since the number of members kept growing, the performance management process became complex and disorganized. The Customer turned to ScienceSoft to address the performance management challenge.
Solution
The performance management subsystem developed by ScienceSoft represents a tight tandem of Microsoft SharePoint 2013 and Microsoft Dynamics CRM 2011. The solution includes two modules:
performance metrics
performance analytics and reporting
The performance metrics module designed by ScienceSoft's CRM consultants brings together 49 metrics split into 3 groups to evaluate the performance of clusters and their leaders, as well as the overall participation of members in community activities. To facilitate data input for cluster representatives, SharePoint developers created relevant forms right on the SharePoint portal. Registered members can fill in the form to report their activities to the responsible managers.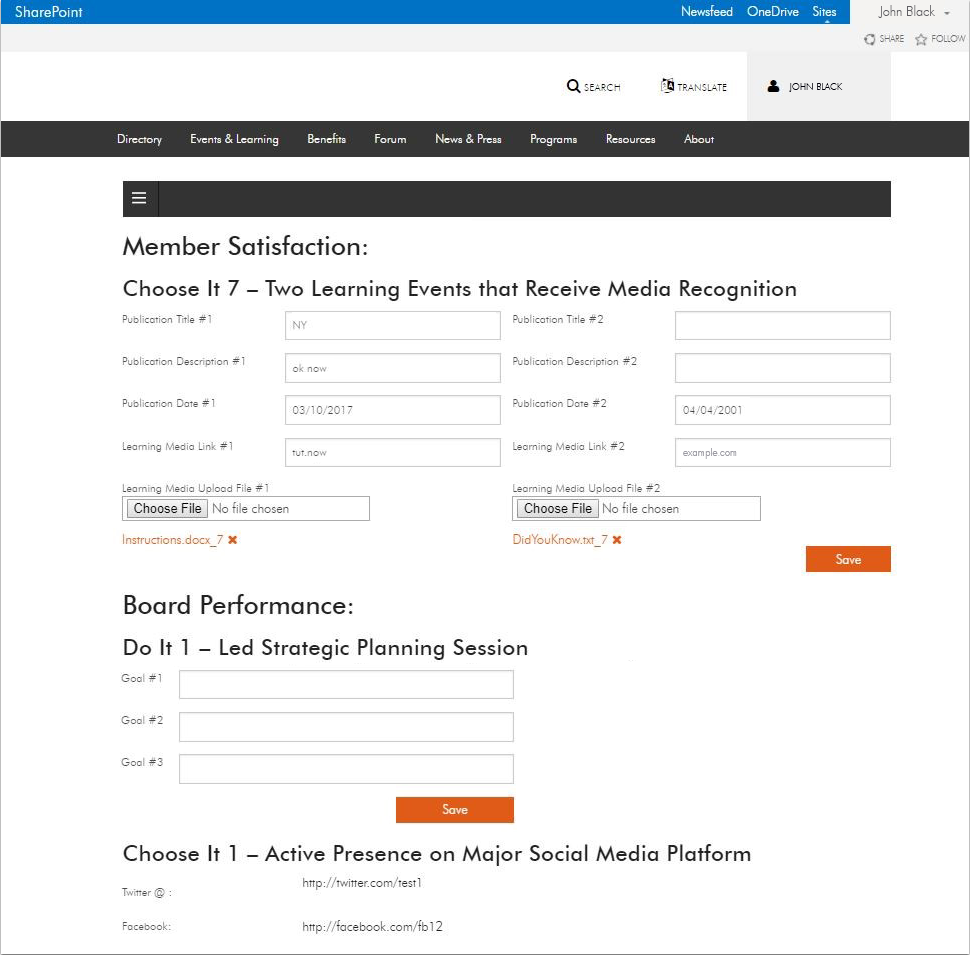 The data on members' performance is then accumulated and processed in the CRM system in the performance analytics and reporting module. To visualize the processed data and to let all the members see the assessment results, SharePoint team developed relevant reporting features. Using out-of-the-box analytics of SharePoint and JavaScript charts based on Chart.js, the team enabled custom charts and dashboards (5 types of each) right on the SharePoint portal. Both charts and dashboards were designed in line with the website style to follow the corporate branding.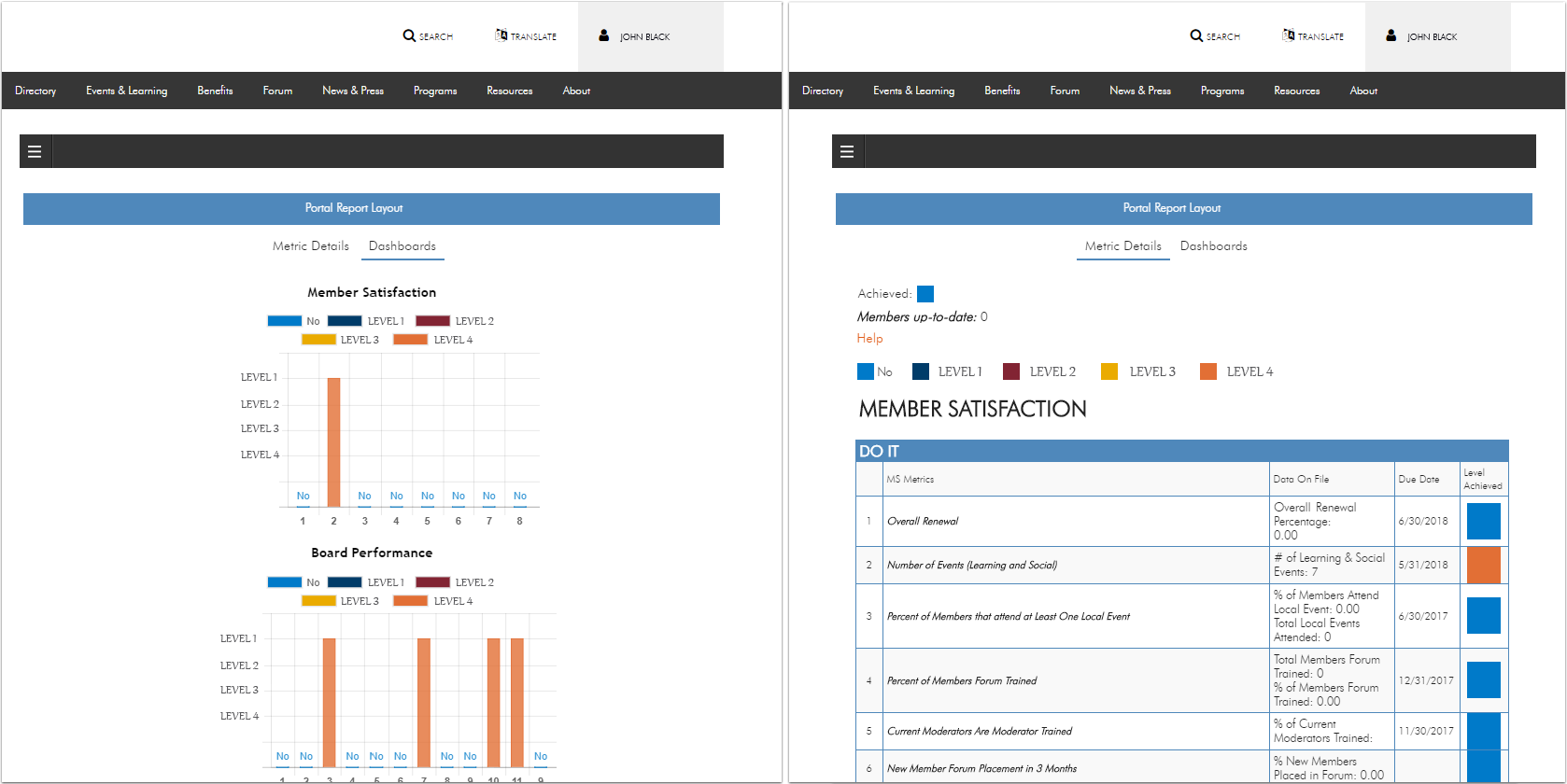 The Customer also addressed to ScienceSoft's SharePoint development team to tailor a custom search for the e-learning section of their portal. The organization stimulates members to exchange their expertise and skills and provides dedicated functionality for them to organize and announce learning sessions and invite other registered members to participate in. The SharePoint team delivered a customized and branded SharePoint-powered search that allows the portal users to quickly find the relevant training events and sort them by:
country
region
fee price
speaker's gender
topic
date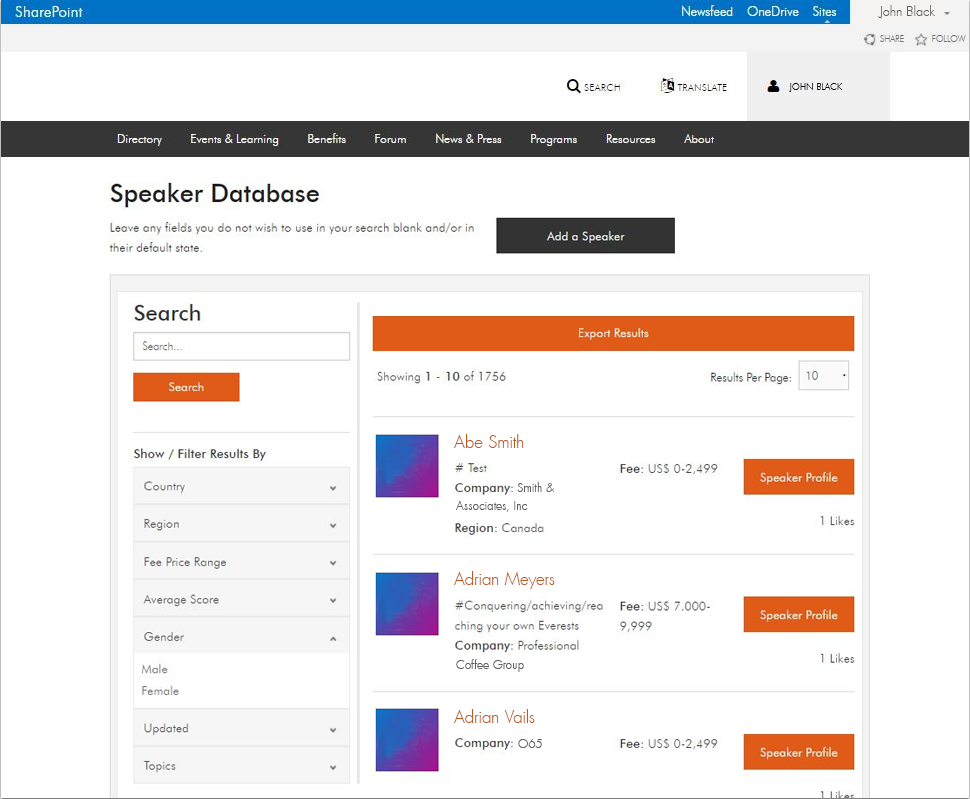 Results
ScienceSoft's team of CRM and SharePoint developers delivered a fully functional performance management system built in line with the Customer's requirements. Integration capabilities of Microsoft SharePoint and Microsoft Dynamics CRM allowed improving the process of data collecting and metrics calculating. This facilitated the entire performance assessment process and made it transparent. During the project, ScienceSoft also implemented various enhancements to the Customer's SharePoint portal that facilitated the organization-to-members collaboration.
Technologies and Tools
Microsoft SharePoint 2013, Microsoft Dynamics CRM 2011, .NET, C#, HTML5, CSS3, JavaScript, Chart.js.

Need help with a similar project?

Drop us a line, and our rep will contact you within 30 minutes to arrange an initial discussion.

<![endif]--> <![endif]--> <![endif]-->