Ecommerce Implementation for a Provider of Fruit and Vegetable Delivery Service
Industry
Retail, Consumer Goods
Technologies
Magento, PHP
Customer
Launched in 2007, the Customer is a leading company in Spain in cultivation and distribution of fruit and vegetables for individual and corporate needs. The company produces organic fruit and vegetables using environment-friendly methods and packs them into product boxes. Customers can select from a range of boxes that vary in content, weight and price.
Challenge
The Customer initially offered delivery services in Madrid, Barcelona, ​​Valencia, Bilbao, Tarragona and Andorra la Vella. To expand their services countrywide, the company needed to launch a Magento-based online store with integrated control over the order processing. The ecommerce solution was to reflect company's passion about organic products. The linguistic diversity of Spain required additional language options on the website.
Solution
ScienceSoft presented an ecommerce solution in full compliance with the Customer's needs. The team of two Magento developers created a visually appealing online store with convenient navigation.
The store is fully integrated with the company's infrastructure. Each week, orders are uploaded to the server, processed and get prepared for delivery. The delivery is carried out by the Company's own fleet of refrigerated vans.
Detailed product box pages were created with AJAX technology. They contain necessary information about box content, weight, price and approximate number of family members the box is intended for. Each product box page offers a range of additional products to increase an average order amount. The online store is available in Castilian, Catalan, French and English languages.
As an extra option, ScienceSoft's team integrated the online store with a blog. The blog promotes natural nutrition and shares healthy recipes with ingredients from the company's product boxes. This serves as an advertisement of the company's delivery service.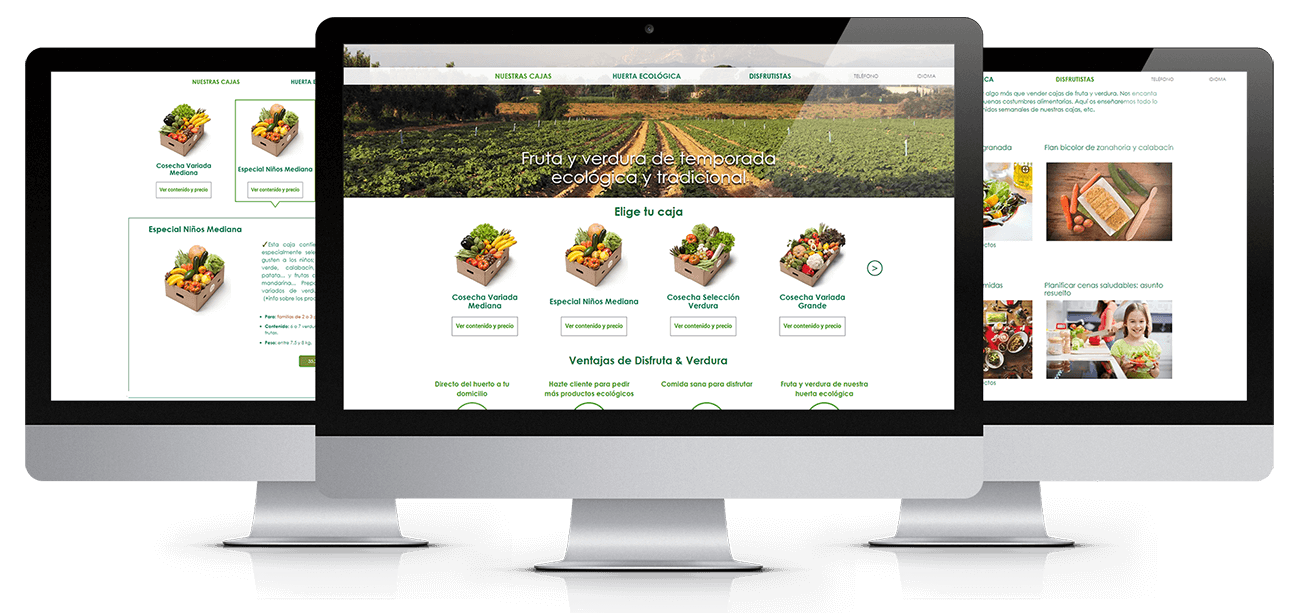 Results
The Customer entered the ecommerce arena and launched countrywide delivery. The successful implementation of omni-channel retailing significantly expanded their customer base and increased the revenue.
Technologies and Tools
Magento CE, PHP 5.0, MySQL, HTML, CSS, JavaScript, AJAX, JQuery/Prototype

Need help with a similar project?

Drop us a line, and our rep will contact you within 30 minutes to arrange an initial discussion.

<![endif]-->