Editor's note: Andrew outlines the reasons to carry out CRM migration and shares the tips for successful CRM migration. If you want to perform CRM migration with minimum risks or need any other help with CRM-related issues, you are welcome to consider ScienceSoft's CRM services.
In 2020, customers have higher expectations for service delivery than even a year ago. A CRM system is no longer optional – it's a must-have for businesses that want to stay competitive. CRM allows delivering high-quality customer experience, keeping up with the existing clients, and winning the trust of newcomers. No wonder the CRM software market is one of the biggest software markets that is not going to slow down and predicted to reach $80 billion by 2025.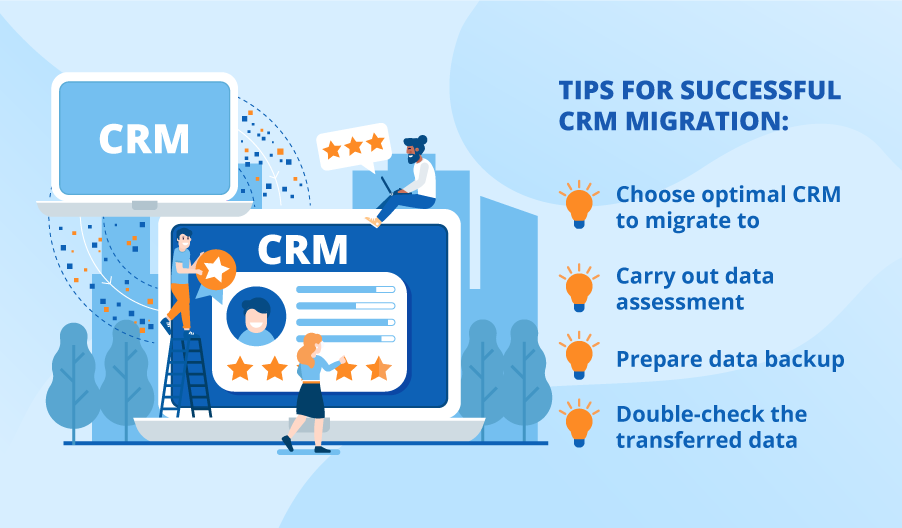 CRM migration is the process when a company transfers the data from legacy CRM or spreadsheets to a new CRM system. CRM migration is often put on a company's agenda when a business transitions to a new growth phase. From my experience, the main reasons for companies to migrate to another CRM are:
High CRM maintenance costs.
Insufficient CRM configurability and customizability.
Limited integrations with other enterprise applications.
Inconvenience of use.
Recognized market-leading CRM systems like Microsoft Dynamics 365 and Salesforce and are fully capable of meeting these challenges, so they often become platforms of choice in ScienceSoft's CRM migration projects.
Your existing customer-related data will power your new CRM. During the migration process, you should transfer:
Customers' data (contact information, demographic information, customer preferences, customer interaction data, purchase history, etc.).
Sales process data (purchase/order history, upsell rate, sales cycle, customer acquisition cost, etc.).
Marketing process data (campaign response, brand engagement, social media outreach, customer lifetime value, etc.).
Customer service data (SLAs, case management data, customers' feedback, etc.).
#1 Choose optimal CRM to migrate to
When choosing new CRM, you should think of how it will fit in with your marketing, sales and customer service strategies. Analyze CRM's customizability and integration capabilities against your business needs and the existing IT ecosystem.
Most CRM systems provide a free trial period. While using it, you can understand how the system operates, get a closer look at the features offered, consult with a CRM support team.
#2 Carry out data assessment
We, at ScienceSoft, consider data quality assessment an essential step to take. During data assessment, you can understand what data you need to migrate, remove duplicates, add missing data, and check misspellings and other errors.
#3 Prepare data backup
Before performing migration, companies should make sure their CRM data is backed up. This will eliminate the risk of data loss or damage.
#4 Double-check the transferred data
Once the data migration process is completed, you should make sure that all the data has been transferred and that it is correct.
Choosing CRM migration for your business
CRM migration is not an easy journey and needs significant time and effort. However, I'm convinced that the benefits gained after expertly performed migration will be worth it. The tips I shared above will ease your migration process. And if you want to lift the migration burden completely off your shoulders, ScienceSoft's CRM experts are ready to help. We offer secure migration to one of the market-leading platforms (Microsoft Dynamics 365 or Salesforce) and provide CRM customization, maintenance, and user training services, just drop us a line.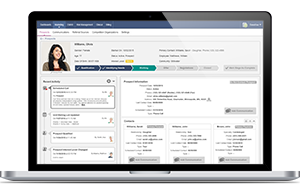 Do you want to manage customer relationships more efficiently? Experienced consultants will help you with CRM software of any complexity.