Editor's note: Conversational UI takes human-computer interaction to a new level of comfort and ease – for both product owners and users. Check out the article to learn what substantial gains such user interface can provide to your business and see ScienceSoft's UI design services offer for a more detailed description of the UI implementation process.
From the long history of ScienceSoft's UI design projects, I can confidently say that one of the major premises of successful user interface design is simplicity. If a person opens an application they've never seen before, and it takes them only a few minutes to learn the ropes of using it – the UI can be considered a success. Today, conversational UI is steadily redefining the limits of simplicity and accessibility in human-software interaction.
In this article, I talk about what exactly conversational UI is and what benefits a business can get from introducing it in any type of software.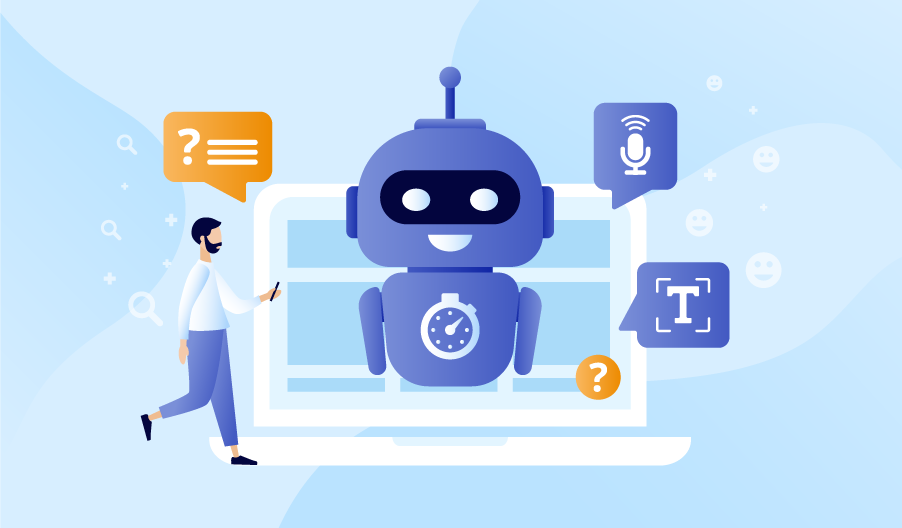 What is conversational UI?
I like to refer to conversational interfaces as the direct opposite of the UIs in Command Prompt or Terminal. Unlike these apps that make users formulate their requests in the computerized language (i.e., use specific code commands with specific syntax), conversational UI relies on the software's ability to understand human language and take requests in a relatively natural form.
The essence of a conversational interface is either a speech-based or a text-based communication between a user and artificial intelligence. In case of a text-based conversation, a user is talking to chatbot AI trained to read and understand text messages written by a human. Speech-based UI offers a voice assistant – AI with speech recognition technology at its core.
Regardless of the type, conversational UIs facilitate interaction with software and make for a shorter learning curve. ScienceSoft's design team saw the results for themselves after completing a project that involved the design and development of a SharePoint-based chatbot for employees' vacation booking. Thanks to the chatbot, even a user who had no prior experience with a vacation booking system or a SharePoint intranet in general needed only a few minutes to get the task done.
Business benefits of conversational UI
Although conversational UI may appear to be an entertaining gimmick to some, we at ScienceSoft believe that it can create significant business value. Let's take a closer look at some of the potential business benefits of conversation interfaces.
Lower customer support costs
Chatbots have proven to be highly effective as first-line customer support. On average, AI handles over 65% of user requests automatically and redirects customers to a human specialist only in the remaining 35% cases. It drastically reduces the load on the support specialists, allowing you to put fewer people on the team and save on support costs.
Reduced service response time
To avoid visitors' bouncing and have an opportunity to convert them to customers, service consulting services have to excel at response time. Virtual assistants in text- or speech-based conversational UIs guarantee an instant response and thus eliminate visitors' waiting frustrations, raising the chances of conversion.
Increased user retention and engagement
A chatbot and a voice assistant alike can replace a range of actions, which a user would normally have to perform manually and on their own, with a short and simple Q&A session. As an AI bot receives the answers and processes them according to its built-in algorithms, it performs the actions – say, order assembling and checkout – on a user's behalf. Ease and convenience of such user experience can motivate users to stay and interact with software more often.
Wider user base
Conversational interfaces with speech recognition and voice production abilities create a new way of human-computer interaction for people with eyesight conditions. By expanding the means of communication with your software, you also expand your user and customer base.
Leverage the possibilities of conversational interfaces
Conversational UI can effectively reshape tedious actions and help both customers and businesses to focus on the results instead of processes. If you think that your business deserves the benefits I've listed above, feel free to contact ScienceSoft's UI design team for a precise design strategy.
View our offering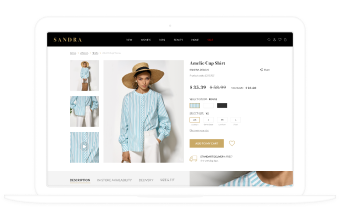 ScienceSoft creates user interfaces that guarantee easy brand recognition, effective user retention, and a high conversion rate.