ScienceSoft Attained Microsoft Silver Mobility Competency within Microsoft Partner Network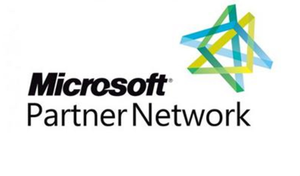 26 September, 2012. ScienceSoft, an international IT services company has attained Microsoft Mobility Competency as part of Microsoft's Silver Certified Partner program. This competency will enhance ScienceSoft's position to offer its customers best-in-class Windows-based Mobility solutions, applications and services.
ScienceSoft has widened the list of its gained competencies within Microsoft Partner Network that includes Silver Software Development competency, Silver Web Development competency and Silver Midmarket Solution Provider competency, Silver Portals and Collaboration competency. The constant expansion of the list of attained competencies allows specialists of ScienceSoft to provide prime services to its clients within Microsoft technologies.
The Microsoft technologies department at ScienceSoft is continuously expanding. To date it has 70 experts on board and is ready to provide high-end services to its customers. The department has already successfully accomplished more than 80 projects and worked with such well-known clients as Nielsen, Tieto, Baxter and others.
The Mobile department at ScienceSoft features one the largest and most competent mobile teams in Belarus with 60 experts. The department caters for the growing demand on mobile application development, consulting and porting services for the most popular platforms such as iOS, Android, Windows Phone 7. Since 2005, the department accomplished hundreds of mobile projects for customers around the world.