Description: Daria gives an overview of collaboration portals, describing their major features and the value they provide. If you want to implement a user-friendly collaboration solution for secure knowledge exchange and efficient task management, do not hesitate to contact ScienceSoft for our custom web portal development services.
A collaboration portal is an online platform designed to support teamwork and knowledge exchange throughout the project lifecycle. It provides a single point of truth for your team members, enabling organized and secure data sharing, task management, and real-time collaboration. It is also an essential tool for tracking project progress and identifying areas for improvement.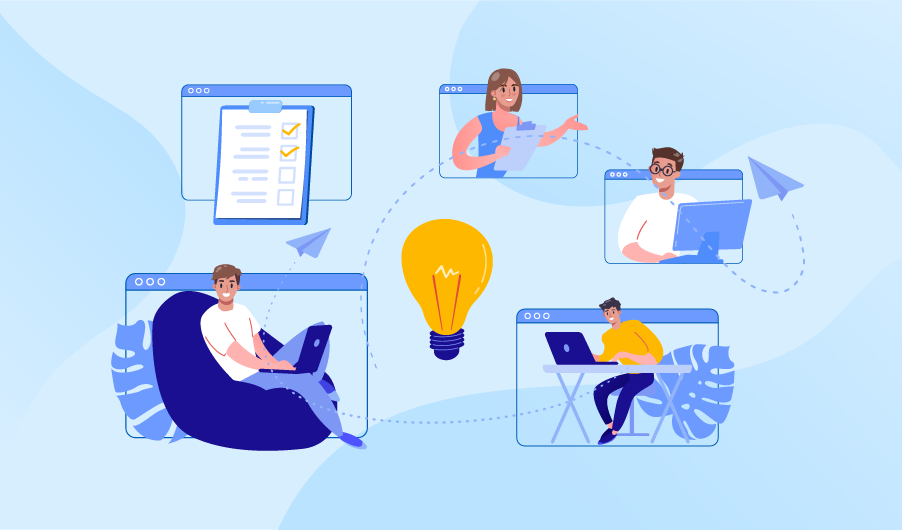 Key Features of a Collaboration Portal
Centralized data storage. A collaboration portal makes it easy to organize and store business-critical information (policies, procedures, project documentation, product data, etc.) in one place, making it easily accessible to any team member with relevant access rights.
Task management. Collaboration portals provide a way to create, assign, and prioritize tasks, plan and schedule meetings, set deadlines and reminders, monitor project updates, and more. All this combined ensures smooth teamwork even in large-scale, multi-departmental processes.
Knowledge sharing and management. A collaboration portal facilitates systematic knowledge exchange. It serves as a central platform where users can create, categorize, update, and easily search and retrieve business documentation, corporate policies, and deliverables, ensuring data consistency and accuracy across all teams.
Communication channels. With in-line comments, forums, instant messaging, video & audio conferencing, and other communication tools that fit your unique processes, a collaboration portal would help team members stay connected and receive quick feedback on their contributions.
Security. Unlike regular messengers or file-sharing platforms (e.g., Dropbox, Google Drive), a collaboration portal is fully controlled by your organization, which helps maintain the privacy of sensitive information and prevent data breaches. Plus, a private collaboration portal enables complete transparency of user activity, allowing you to monitor each step of document creation, exchange, and updating.
How a Collaboration Portal Can Benefit Your Business
Improved visibility. With access to real-time project updates and status reports, all stakeholders have a 360-degree view of their project and can provide early feedback, preventing teams from wasting valuable time on misguided efforts. Transparency also allows managers to monitor team productivity and identify potential roadblocks or inefficient resource distribution.
Increased team productivity. A collaboration portal provides an environment where members of different teams can work on projects simultaneously, enjoying easy access to project documentation and best practices, instant feedback on their contributions, and real-time updates on project tasks and milestones.
Streamlined workflows. Emailing, scheduling, file exchange, and other routine tasks can be time-consuming and sometimes hinder project progress, especially within large teams. A collaboration portal serves as a convenient centralized hub to streamline these workflows, automate status updates, and let team members focus on their primary responsibilities.
Faster decision-making. With an efficient collaboration system, users can quickly access the needed data, gain insight into project status, and communicate with project stakeholders, ultimately making more informed decisions in less time.
Employee accountability. A collaboration portal allows managers to monitor individual contributors, analyze their performance metrics, and identify areas where team members need additional support or training.
Facilitate Digital Cooperation with a Dedicated Portal
A collaboration portal provides a shared workspace to securely share business information and cooperate in real time, providing a clear view of project progress and team members' responsibilities. If you need a solution to help your distributed teams work in sync, talk to ScienceSoft. We are ready to develop and implement a user-friendly collaboration portal fully tailored to your needs.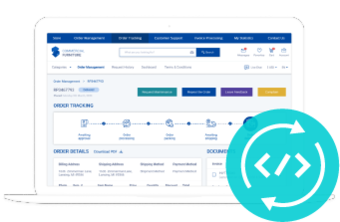 In web portal development since 2005, ScienceSoft's team will deliver a tailored portal solution fully in line with your business needs.