Get an Employee Portal. Fast
Please fill in the form, and our rep will get back in 30 minutes to schedule a kickoff discussion.
Why ScienceSoft?
17 years in the development of feature-rich web portals.
3 – 4 months for the first working portal version.
Solution architects and developers with 7 – 20 years of experience.
Spotless integrations with custom/platform-based software.
Compliance with HIPAA, GAMP, PCI DSS, and more.
ISO 9001 and ISO 27001 certified to assure the quality of the services and the security of the customers' data that we access.
Our Offices
McKinney, Texas
5900 S. Lake Forest Drive, Suite 300
McKinney, Dallas area, TX-75070
Atlanta, Georgia
3372 Peachtree Rd., Suite 115
Atlanta, GA-30326
Riga, Latvia
Aspazijas bulvāris 20
Rīga, LV-1050
Vantaa, Finland
Rajatorpantie 8
Vantaa, FI-01600
Fujairah, United Arab Emirates
Fujairah - Creative Tower
Fujairah, POB 4422
Our Customers Say
We cooperated with ScienceSoft on our company intranet project. Their work will help us achieve a higher level of communication with our diverse workforce. We have already seen an increase in event participation and use of the tools built into the site which allow the employees to have a greater part in self-managing their needs.
Read Original

Denise Yarian
People and Culture Manager, Autosoft DMS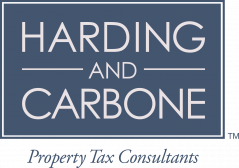 Harding and Carbone has been very pleased with selecting ScienceSoft as a web app development company for developing a web portal for our customers. Their professionalism, expertise, guidance, organization, and timing has been wonderful. They were also very patient with explaining their process and the next steps if we ran into any issues that we did not understand.
Read Original
Amber Amescua
Director of Operations, Harding and Carbone
Over the past three years, Lixar was very pleased with the service provided by ScienceSoft development teams and executive management. For accelerated project timelines which require skilled resources, ScienceSoft is a company that your team should consider.

Jan Banda
Director, Lixar
ScienceSoft proved to be a professional service provider from the outset. We appreciate their proactive approach and ability to suggest improvements to a prospective solution on both architectural and business levels. We know we can always rely on ScienceSoft's various competencies when our clients require quality software which would facilitate their business success.
Read Original
Mikhail Anfimau
Senior Solution Architect, Leo Burnett

ScienceSoft is a highly skilled and uniquely capable firm with multitudes of talent on-board. We have collaborated on a number of diverse projects over the years all of which have been utmost success for both us and our clients.
Read Original
Nader Afshar

President, Persis Consulting Co.

<![endif]--> <![endif]--> <![endif]-->