Web Development Services
Contemporary web design and clean coding
Web development services help create all types of web-based software and ensure great experience for web users. At ScienceSoft, we professionally design, redesign and continuously support customer-facing and enterprise web apps to achieve high conversion and adoption rates.
Our Latest Awards and Recognitions
Web Solutions ScienceSoft Creates
The Scope of a Common Web Development Project by ScienceSoft
Our business analysts focus on the needs of your target audience to perform requirements engineering and outline the scope of the solution. They also bridge the gap between business stakeholders and an IT team to keep all the involved parties aligned.
Front-end design and development
Our web designers closely analyze the user audience to understand their needs and reflect these findings in UI design. Having agreed on the look and feel of a web app with project stakeholders, we bring it to life with front-end coding.
Our developers accurately implement the business logic of your web app on the back end. We rely on proven frameworks to ensure fast and quality coding.
We set up APIs to integrate your web app with corporate or third-party systems and services. App integration ensures immediate data synchronization across systems.
Providing L1, L2 and L3 support services, we deliver hot-fixes within 24 hours to prevent or resolve any issues in usage, technology and code that may arise. We help you provide high availability and trouble-free functionality of your web app.
Continuous support and evolution
We advance your web-based software to keep it efficient, competitive on the market, and compliant with all your evolving business needs. Our well-established DevOps processes let us roll out urgent updates within 1-2 days and release new, planned functional modules every 2-6 weeks.
Partner with ScienceSoft for Web Development
With 700+ employees on board, we can staff a full team for a custom web development project or provide experts with the skills and competencies you lack in your current resources. The team roles we cover:
UX designers who use various techniques to research target audience and design superior user experience. ScienceSoft has been rendering professional UX services since 2016.
UI designers who wrap UX recommendations into a beautiful interface design.
200+ back-end developers coding in .Net, Java, Python, Node.js, PHP, Go.
40+ front-end developers using modern JavaScript frameworks: Angular, React, Meteor, Vue, Next, Ember.
Web architects with 7-20 years of experience.
75+ software testers and QA engineers working with different types of web applications.
Our Web Design Portfolio: UI and UX Elements We Create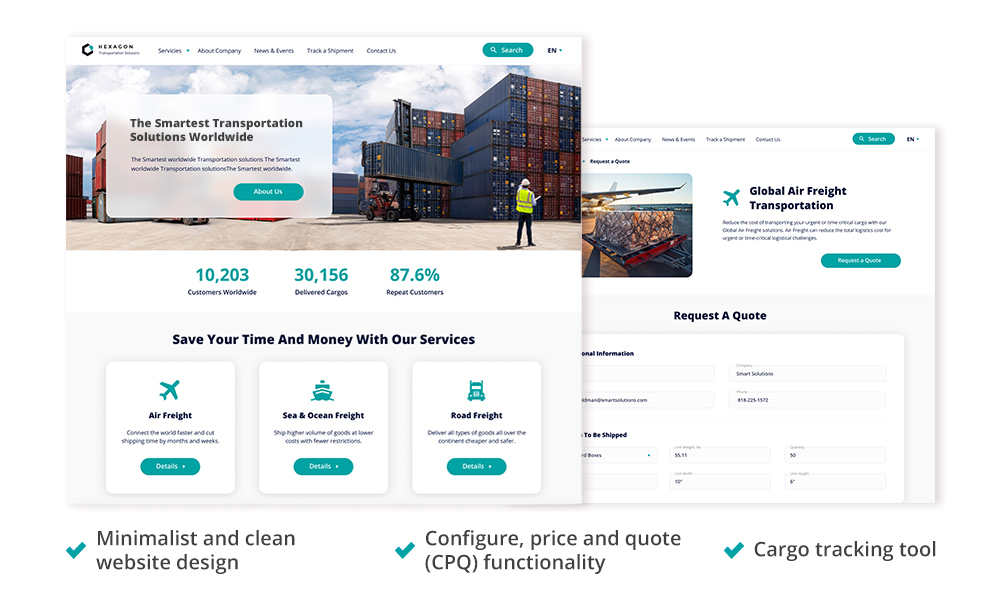 Website for a Transportation Company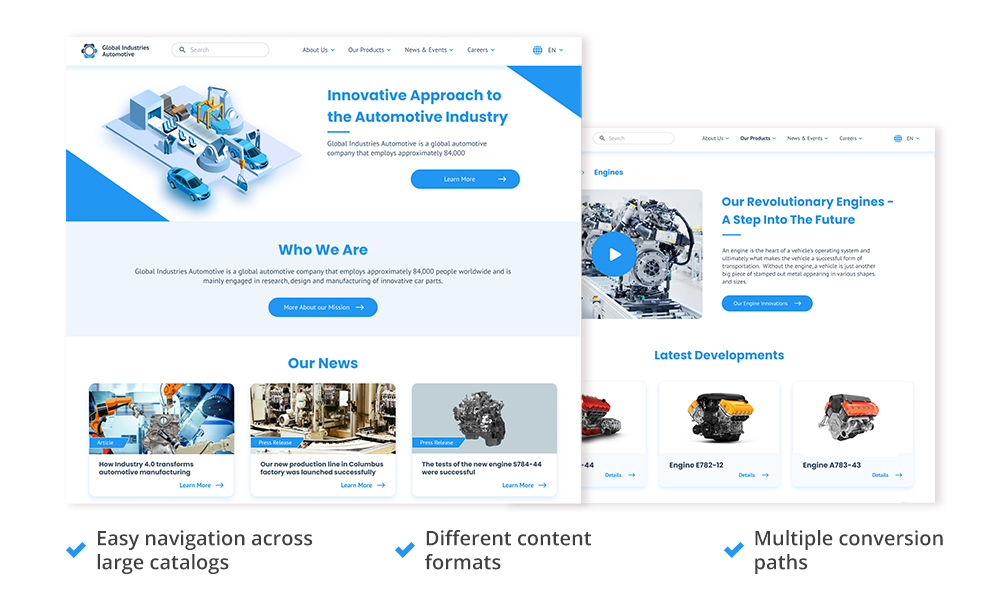 Website for a Manufacturing Company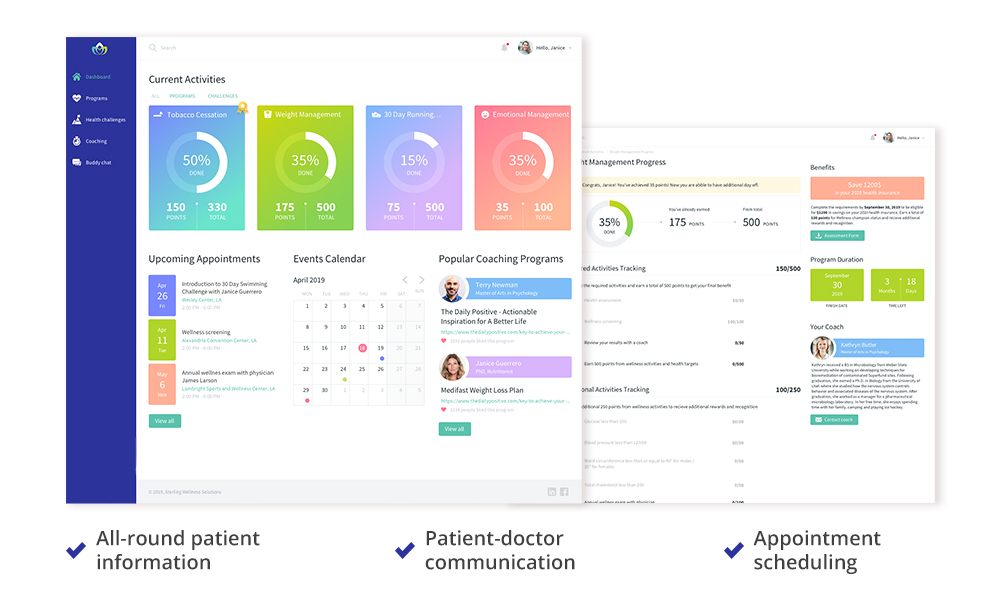 Patient Web Portal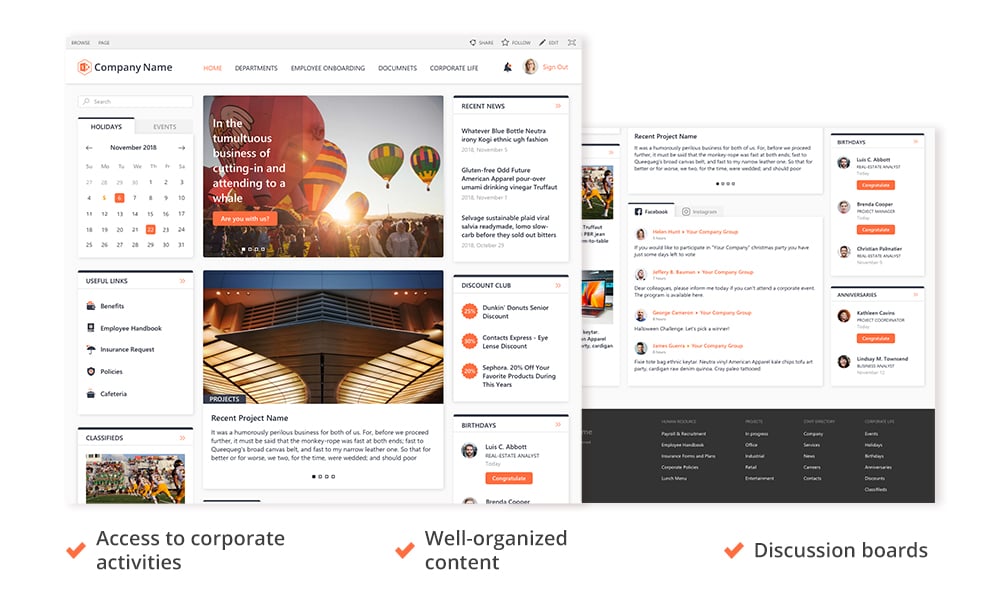 Employee Web Portal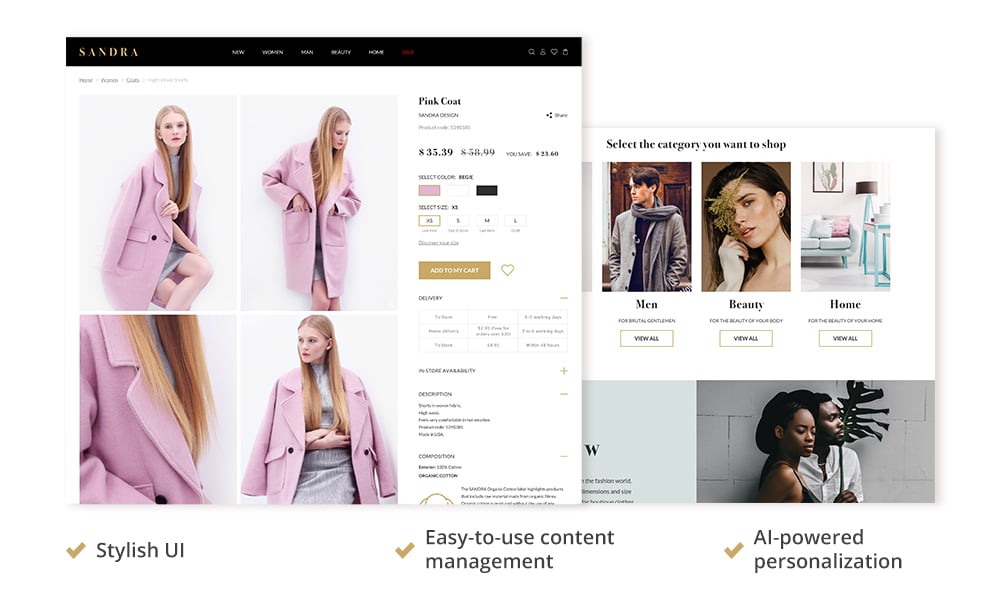 B2C Ecommerce Website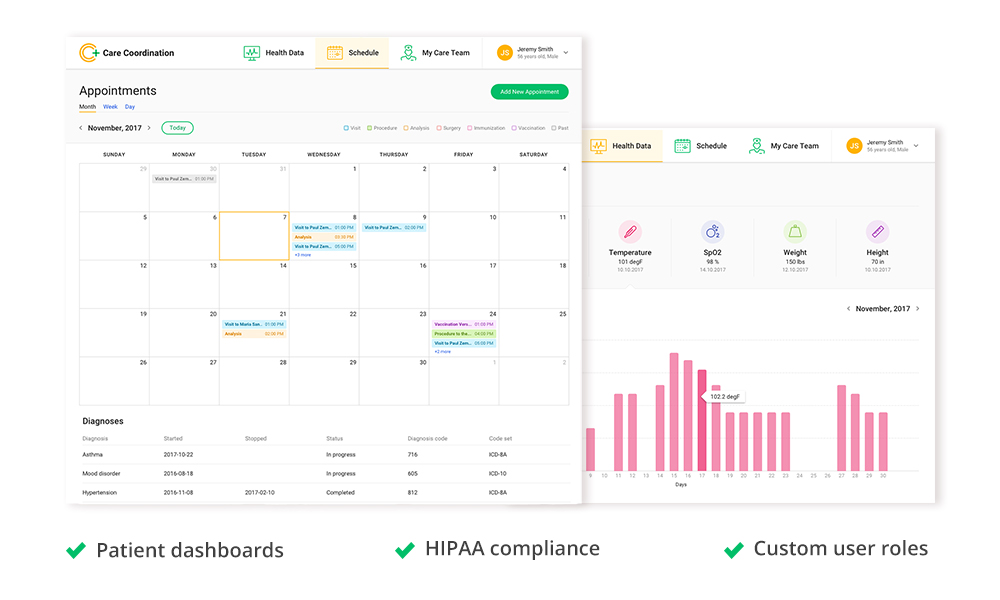 EHR Web Application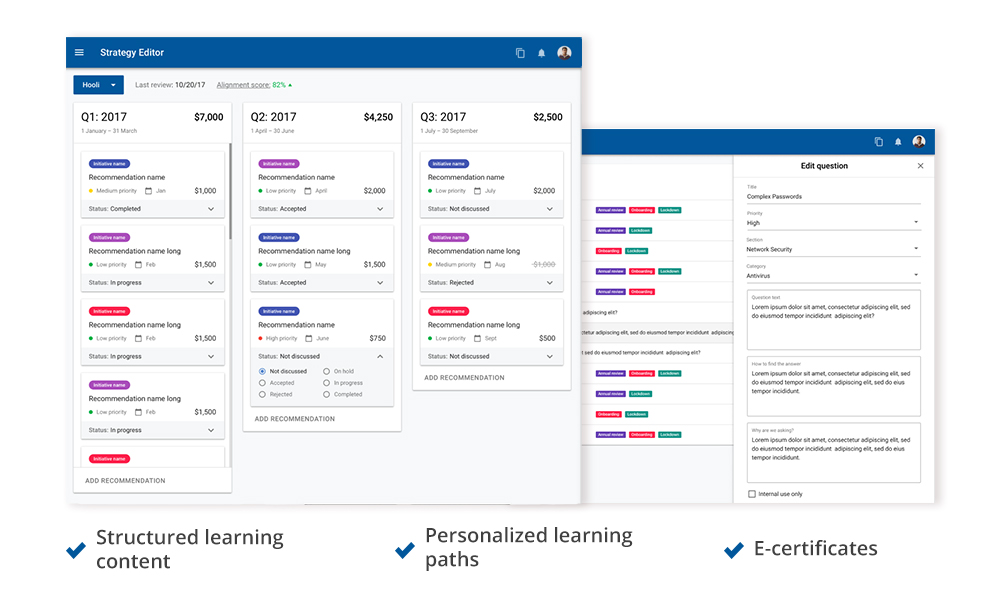 SaaS for eLearning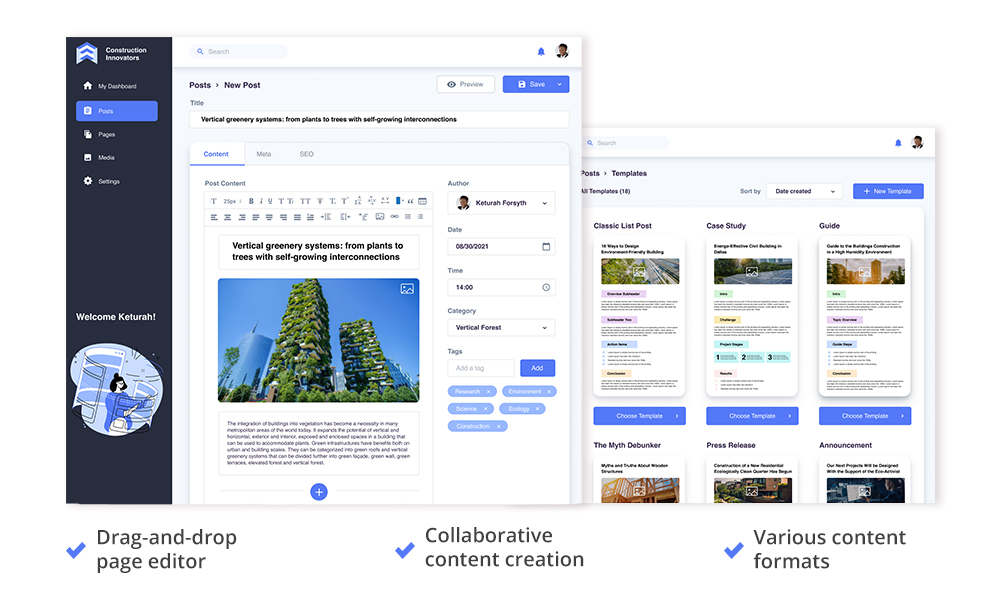 Content Management System
Web development / launch of a web app
We take a proactive approach to web development and elaborate on ways to uncover less obvious business requirements, save costs and envisage risks for your project.
Why choose ScienceSoft:
Skilled UX researchers.
Hands-on consulting expertise in 30+ industries including healthcare, finance, manufacturing, retail.
Experience with all the major app architecture types: microservices-based, traditional 3-layer, cloud native, event-driven, serverless, headless, service-oriented architectures.
Full-stack development of web apps.
Request the service
Web redesign / modernization
We improve visual appeal, functional fullness and usability of existing web apps. As a result, our clients see increased web conversions, reduced maintenance costs, better ROI from optimized business operations.
Redesign and modernization possibilities we bring to life:
Revamp of a legacy technology stack.
Web app re-architecting to enable greater scalability.
Delivery of UX and UI innovations for better user appeal and usability.
Delivery of new web app features.
Incorporation of disparate business modules into a single web application.
Request the service
Our Web-Related Projects: New Launches and App Makeovers
Best for relatively small & short projects with well-defined requirements that won't change (websites with <50 pages; small company web portals, simple web solution MVPs).
Best for medium to large, long projects with high requirement flexibility (websites with 200+ pages; enterprise web solutions with complex integrations).
Best for medium to large projects that would allow for trading some level of flexibility for reduced financial risks (websites and web portals for startups; SaaS products).
Create Your Web-Based Software with ScienceSoft
Our web design and development services guarantee:
| | | |
| --- | --- | --- |
| Insightful business analysis for spot-on concept creation | Intuitive UX to minimize the bounce rate or user errors | Modern UI to raise engagement and conversions |
| Fail-proof performance for rewarding digital experience | Smooth integration to streamline workflows | Timely updates to keep your web solution on-stream and on-trend |
Please fill in the form below – and our rep will get back to you in under 30 minutes to schedule the initial discussion with our web solution and business experts.

<![endif]--> <![endif]--> <![endif]-->